3MP fixed-focus camera
The Xperia E-dual sports a 3 megapixel fixed-focus camera and there is no LED flash. That should be enough to tell you that the smartphone's camera should only be resorted to in case of emergencies.
The camera controls on the Xperia E dual are available on two taskbars on either side of the viewfinder. On the left you get four shortcuts to various settings (scenes, exposure compensation, self-timer and geotagging), while the still camera/camcorder toggle, the virtual shutter and a thumbnail of the last photo taken are on the right.
The menu key brings up a few extra settings - resolution, capturing method, shutter sound and data storage, among others. You can customize all four of the shortcuts on the left.
The image quality is nothing to talk about, really. There is very little resolved detail, particularly towards the edges of the frame and noise levels are fairly high. The dynamic range is pretty limited and while the colors are nice, we wouldn't recommend the Xperia E dual to any cameraphone enthusiasts.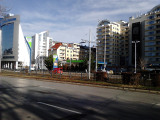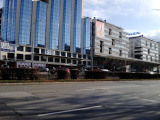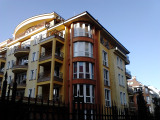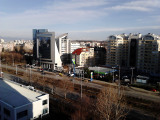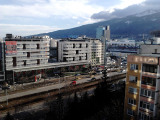 Sony Xperia E dual camera samples
Image quality comparison
We've put the Xperia E dual against other 3MP snappers so you can check the image quality for yourselves. You can choose other adversaries as you please, and all you need to look for explained in the tools main page.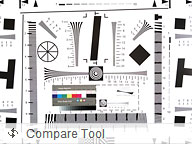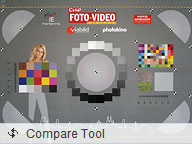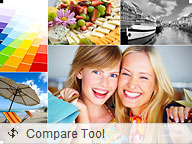 Sony Xperia E dual in our Photo Compare Tool
VGA video recording is so-so
The Sony Xperia E dual captures VGA video at around 25 fps, which is about all you can expect out of a single-core processor and a 3MP camera.
The camcorder has the same interface as the still camera and some of the same settings.
Videos are recorded in MP4 files with a bitrate of 2.0Mbps and stereo AAC sound (128Kbps, 48kHz). The resolved detail isn't great, as expected from a VGA shooter, but at least the noise reduction is less aggressive here so some of it remains in the resulting videos.
Here is a VGA@30fps sample from the Xperia E dual.