We've had a good look at the big Sony Xperia Z1 / Honami, how about a blurry look of the rumored Honami Mini next? A post from a newly registered XDA-Developers user Xleaky shows a compact Sony phone next to a BlackBerry Q10.
The post reads: "You didn't see this from me... but 4th of Sep is gonna be exciting! Thats all I'm saying!"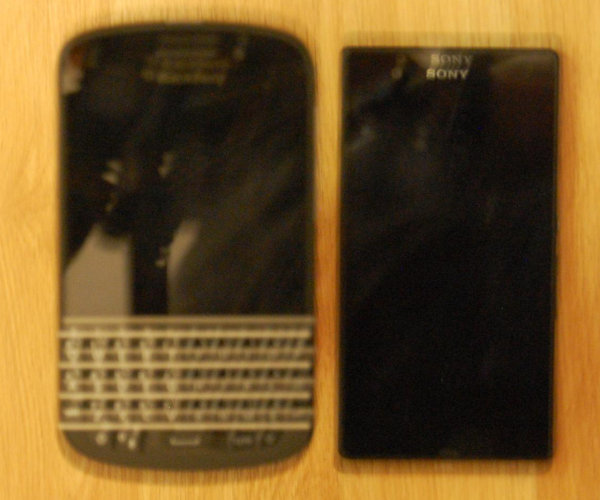 The BlackBerry Q10 measures 119.6 x 66.8 mm and the Sony phone in the picture is visibly smaller. User vivftp calculated the dimensions of the Honami Mini using the Q10 as reference and ended up with 109.2 x 57.9mm.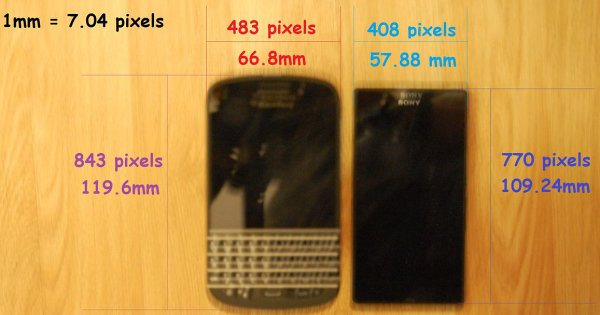 That's smaller than the 3.3" Xperia ray, so the rumored 4.3" screen for the Honami Mini (perhaps fittingly codenamed Ray 3) will be a difficult fit. 4" may be more realistic or this might not be the Mini at all.
Other rumored specs on the Sony Xperia Honami Mini include 720p resolution for the screen, same Snapdragon 800 chipset and 20.7MP camera as the big Honami and a 2,400mAh battery.
The big Xperia Z1 / Honami will be unveiled on September 4 (Sony isn't shy with the teasers). And rumor has it we'll see the Honami Mini debut then as well.
U
what about with Sony Xperia Z1 mini please.... ?????
D
4th september has gone but no clue about this device , how much we have 2 wait to know about its existence. z1 mini or some new flagship from sony whats the truth