Final words
In a not-so-far-fetched scenario, the Sony Xperia P struggles to emerge from the shadow of the Xperia S flagship and sees its sales eaten into by its own more affordable siblings, the Xperia U and sola. Many phones in a similar position would find it hard to rise to the challenge. Not the Sony Xperia P. This metal-clad warrior wants to be the maker of its own future.
But even if we look past the stylish aluminum unibody, the Xperia P still has a lot going for it.
One is a good camera that can stand its own against pricier devices and will satisfy most people's need for still imaging and video capture. The screen is pretty good too - the colors get blown out if the brightness is set too high, but even at reduced brightness the sunlight legibility is good and so are the viewing angles.
The performance and equipment are up to scratch too. With a dual-core processor, 1GB of RAM and Mali-400 GPU, there's enough processing power for practically everything. We especially liked the microHDMI and USB OTG combo - you can hook up the phone to a TV (or monitor) and connect a mouse and keyboard plus some storage and use it as a media player or even a PC replacement.
The NFC connectivity doesn't do much for now except the clever automation enabled with Smart Tags. But as it becomes more widespread, you'd be able to share data between phones easily, NFC payment systems from PayPal and others are growing in popularity and there are there's potential for the odd practical joke too. .
As far as alternatives to the Xperia P go, the Sony Xperia S is an obvious choice. It's not that much more expensive, but you get a bigger, higher-res screen, 12MP camera and double the storage.
If you don't mind dealing with a slightly smaller screen, the Xperia sola is worth a look too - it offers the same dual-core performance as the P at a lower price point and you get 8GB of built-in storage expandable via a microSD card slot.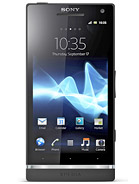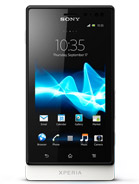 Sony Xperia S • Sony Xperia sola
Then there's the Motorola RAZR XT910 - it's 7.1mm thin and Kevlar is a cool finish in its own right. The specs of the phone are comparable to those of the Xperia P (including the microHDMI port), but it can be found for less.
If the prospect of being stuck with Gingerbread isn't particularly exciting (the ICS update for the new Xperias is still a few months away) you can have a look at the Samsung Galaxy S II. It's fallen to about the same price as the Xperia P, but newer models have NFC too and you get an excellent screen and camera, plus expandable 16GB storage.
Finally, there's the archenemy, the HTC One S with its aluminum unibody, 8MP camera with 1080p video recording, a 4.3" qHD screen and 16GB of non-expandable storage. Sure, it's thinner,it runs ICS and the Krait CPU is much more powerful, but it's also pricier, the PenTile AMOLED screen is dimmer and you don't get NFC, boost charging, standard HDMI port or USB OTG (you get a MHL port instead).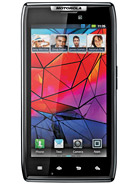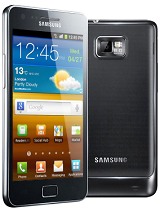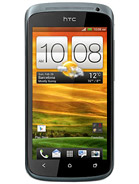 Motorola RAZR XT910 • Samsung I9100 Galaxy S II • HTC One S
So, here's the deal. The Sony Xperia P is an excellent package, and one of few to offer this much in its price range. But you might want to hold off until Sony finally release the Android 4.0 Ice Cream Sandwich update (it's expected in Q3), when its price will have settled to a lower level and the bang for the buck ratio will have gone sky-high.
But even right now the Xperia P is a solid alternative to the likes of the plastic Galaxy S II and the pricy One S. This could prove one of the strong sellers for Sony, and one that will age well.