This article is outdated. We have already published a full review.
User interface - Android Gingerbread again
The Sony Xperia S has received a slightly revamped custom skin, but it's still Gingerbread underneath (2.3.7). It will be updated to Ice Cream Sandwich, of course, along with others in the Xperia line.
We have a video of the user interface in action, which is a good starting point.
As usual the Xperia S has a five-pane homescreen (you can't add or delete panes), with four docked shortcuts (two on either side of the launcher shortcut). Those are visible on all five homescreen panes and are user configurable: they can be either single icons or folders with multiple items in them.
The homescreen does a neat trick called Overview mode. Pinch to zoom out on any of the 5 homescreen panes and a new screen opens up with a cool transition. All your widgets gather there and you can click the one you want and go to its screen.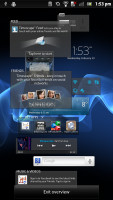 The Overview mode helps you find the widget you are looking for
The Xperia S has some custom-made Sony widgets in addition to the standard set. Those include the Timescape widget (there's a dedicated app too) and a Mediascape-like widget for photos and videos (the actual app isn't there anymore, the standard gallery is back).
The lockscreen shows notifications for Facebook events too. A cool new addition to the lockscreen, unseen before in the Xperia line, is the music player widget, which lets you control music playback without unlocking the phone.
The standard notification area and task switcher are of course present and accounted for - no custom touches to them.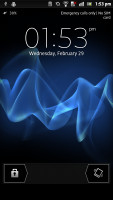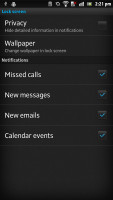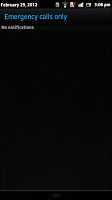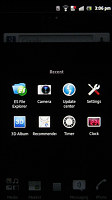 The lockscreen • Lockscreen notifications • The standard notification area and task switcher
Synthetic benchmark
With quad-cores just around the corner, you'd be forgiven for having doubts about the Xperia S, but Sony have actually done quite well at squeezing the best possible performance out of it.
In CPU-intensive benchmarks, the two 1.5GHz Scorpion cores behave admirably, with results close to the Galaxy S II and ahead of a good deal of the competition, including an HTC Sensation XE on the same chipset.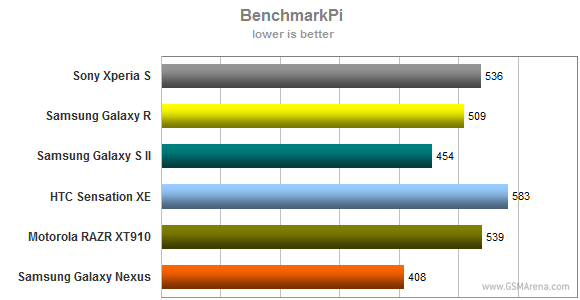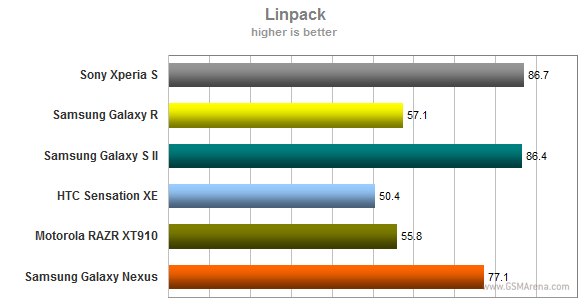 The Adreno 220 isn't exactly the most powerful GPU around, but Sony have managed to get the best out of it - 37.5fps in NenaMark 2 is a playable framerate, despite the high resolution (the 720p Xperia S screen has 140% more pixels than the WVGA screen of the Galaxy S II, for example).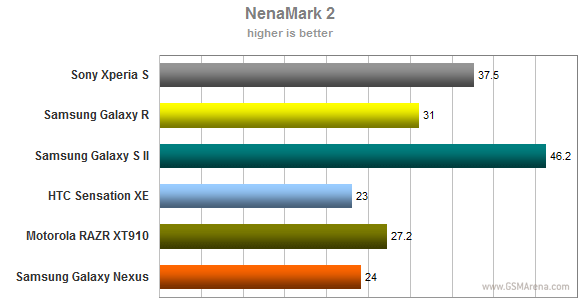 The SunSpider and BrowserMark browser benchmarks report better performance than other Gingerbread phones, but can't match the highly optimized Ice Cream Sandwich browser (at least not until the ICS update).