Final Words
Sony has finally caught up with the competition in the Android mobile space. Once plagued by update issues and lack of powerful processing skills, the Xperia smartphones played an underhanded role and failed to make a serious impact, giving way to bold Galaxies and Desires to grab a strong hold.
With offerings that are now sporting dual-core Krait-clad processors and more megapixels than the fingers on both your hands, it seems Sony's Xperia is gathering friction again. So where does that leave the Xperia SL? An almost exact match to the Xperia S, but arriving an extra year later, the Xperia SL can't help but be demoted to midrange ranks.
Sony has the high-end well covered. With the Xperia T roaring into markets all around the world it's the midrange and low-end that need attention. Sony already has plenty of battle-ready smartphones waiting to tackle the opposition but a seasoned expert like the Xperia SL couldn't hurt. The Xperia J, Xperia V, tipo, miro, go and acro S, etc. could all use an experienced veteran such as the Xperia SL to keep carrying the Xperia flag.
But should you go for it and churn out the considerable amount of cash Sony is asking? Let's have a look at the competition, shall we?
The Xperia S, naturally, is first to spring to mind. It costs a serious chunk less than the Xperia SL and is basically the same phone. It finally got the Android ICS treatment and it has the same processor which can be overclocked if those 200 MHz are all-important to your geeky self-pride.
Then, there's the Xperia acro S. It's pretty much the same package but adds expandable storage and a pinch of underwater and dust resistance. It also matches the Xperia SL on price.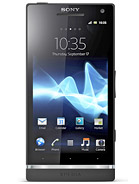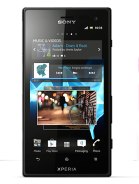 Sony Xperia S • Sony Xperia acro S
A glance in HTC's direction reveals a couple of good-looking droids with Beats Audio on board. The One X has a bigger, gorgeous screen, a quad-core Tegra 3 processor that's more than adequate and a stunning polycarbonate finish with eccentric smooth accents. It will set you back a bit more than an Xperia SL but is more likely to receive Android Jelly Bean than the Sony smartphone. The One S overtakes the Xperia SL on processing, having a potent Qualcomm S4 CPU ticking inside its mechanical chest. It's also cheaper and, one would argue, prettier than an Xperia SL. But it loses on display resolution bringing forth only a qHD screen, albeit of the gorgeous Super AMOLED variety.
If you're not too hung up on the latest processor or expandable storage you could opt for the Samsung Galaxy Nexus. Android purists will also prefer it because of the timely software updates and the lack of custom launchers on top. It also costs considerably less than an Xperia SL whilst bringing an HD Super AMOLED screen on board with a comparable dual-core processor and 1 GB of RAM.
And finally, we give you the LG Optimus 4X - a quad-core Tegra 3 device with a 4.7" True-HD IPS display of 720p resolution, which has LG's affordable mindset behind it. It will set you back slightly less, while giving you more in terms of hardware. It also adds a microSD card slot to the equation making the choice a practical no-brainer.
We think the Xperia SL has reasons to compete but coupled with an overly ambitious price tag which could prove harmful. And if you're an owner of an Xperia S you really won't be able to find solid grounds on which to upgrade to an Xperia SL, other than the name that is. So why go for it at all? Well, it's a solid smartphone, has ICS right out of the box, a beautiful HD display and a potent snapper on the back.
It all comes down to the capabilities you put the most stock in. If those are timely software updates or the latest processor tech, then you'd be better off with another smartphone. But if a high-res screen and camera are all-important to you, there's little chance you'll regret an Xperia SL purchase.