Yesterday the Sony LT29i Hayabusa leaked in a blurry shot. Shortly after that the official announcement came.
Today we have another Sony leak for you as the first images of the Sony ST26i surfaced. Obviously it's an Xperia smartphone running on Android, but that's about as much as we can tell you about the specs. Unlike the Japan-bound duo unveiled earlier, though, this one keeps the capacitive keys instead of relying on on-screen buttons. Let's hope the ST26i won't be released with Gingerbread as the Xperia S and its smaller siblings.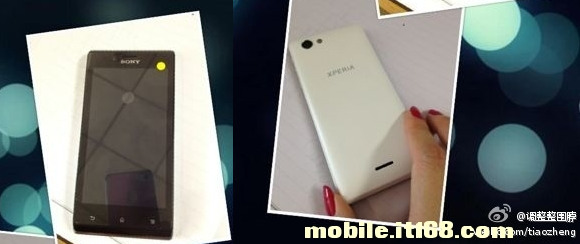 Sony ST26i
There is one more interesting thing about the Xperia ST26i – it's the first Sony smartphone to lack the green globe logo since Sony purchased Ericsson's share in the joint venture.
We guess the announcement should happen soon.
Source
|
Via
?
does everyone notice that samsung s3 eyes track on front camera are same like sony ericsson yari backo on 2009 which have same sensor detect movement to play games?? ermm....
?
HTC? O,YES'YES'YES!!!!!!!!!!!!!!!! SONY!!!??????????????
D
The Xperia S' smaller siblings will not be released with Gingerbread, will they? I thought the Xperia P and the Xperia U would have ICS on release.
ADVERTISEMENTS