Sony is rolling out an Android 4.4.2 KitKat update for the Xperia T2 Ultra and Xperia T2 Ultra Dual phablets, which should be available over the air now. The phablet launched earlier this year with Android 4.3 Jelly Bean.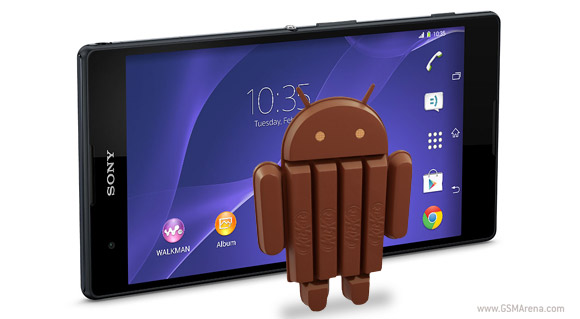 The update promises performance and UI upgrades. Some of the interface changes come from Android itself but Sony has revamped practically all of its custom software. The status bar and quick settings have been tweaked and some design elements have been lifted from the PlayStation 4 (boot animation and live wallpaper).
The pre-installed app package has been updated with the latest versions of each app - Messaging, Small apps, the Walkman music player, the Album gallery and Movies player, Smart Social Camera and a few more. The new software makes the Xperia T2 Ultra compatible with Sony's SmartBand and its companion Lifelog app.
Heads up for Sony Xperia E1 and Xperia M2 owners (including those with the Dual versions), they'll be getting updates soon.
T
sony xperia t2 ultra gets the android 4.4.2 update .how to update .pls help me
k
Please my phone up to date
P
I upgrade my sony Xperia m2 to android version 4.4.2 and my sim card is not recognizing. what can i do? or is there any way i can go back to the formal android version?