The tablet Xperiance
Sony Xperia Tablet S review: The tablet Xperiance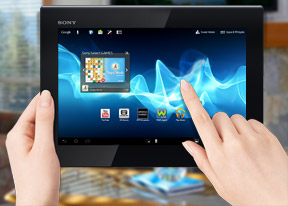 Organizer without Office doc editing
The Sony Xperia Tablet S comes with the OfficeSuite document viewer pre-installed. We were a little disappointed that there's no document editor out of the box. That's a paid upgrade.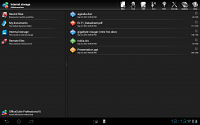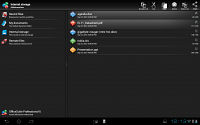 The OfficeSuite app doubles as a file explorer
Still, the app will view any Office document (DOC, XLS, PPT) and also PDF files. It uses a file browser split-screen interface that makes finding files quite easy and you can do basic file management with it.
The Calendar app makes excellent use of the big screen. There are four view modes - Day, Week, Month and Agenda. In Day and Week views, there's a tiny calendar on the right that shows the full month and puts a dot below each day with events in it.
Below that calendar is a list of all calendars that are synced with the device and they are color coded. You can also tap on them to hide the events from a particular calendar to reduce clutter.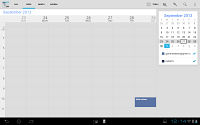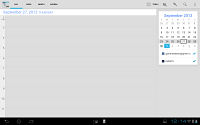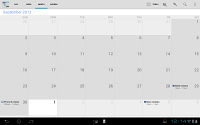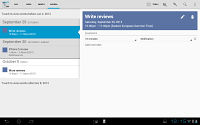 The Calendar app makes full use of the big screen
The Calculator app is not as good at utilizing the 9.4" screen. It shows big buttons with the numbers 0-9, basic and some advanced math operators.
The Desk clock app lets you use the tablet as a desk clock and handles alarms too. You can set multiple alarms, each with a different repeat time and ringtone.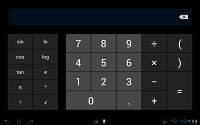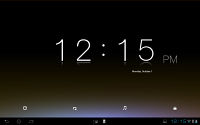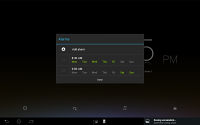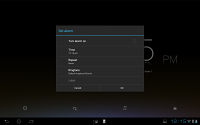 The calculator less so • creating an alarm through the Desk clock app
AccuWeather is preinstalled, which gives you beautiful, detailed weather info for multiple locations. It also gives you "lifestyle information" like how good the day is for riding a bike, fishing, barbeque, if there's a risk of catching a cold, the flu, having an asthma attack and so on.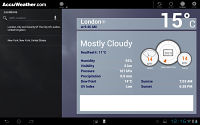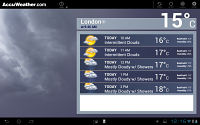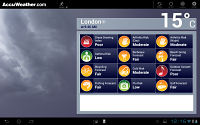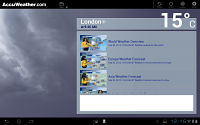 AccuWeather is your go-to app for weather forecasts
Evernote is also pre-installed on the Sony Xperia Tablet S. It keeps "notes" synced across multiple devices and users. A "note" can be anything from a hand-written note to web pages, photos, voice memos and others.