Stepping up
Sony Xperia Tablet Z review: Stepping up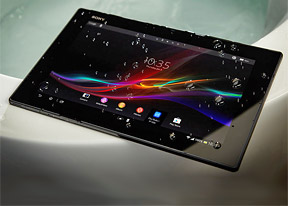 Final words
After blowing hot and cold with unorthodox designs, Sony seem to have finally nailed their tablet styling. The Xperia Tablet Z combines stay-at-home comfort with on-the-go usability.
It can be the heart of your media hub with One-touch mirroring, an IR remote and DLNA functionality, or you could use it on outings and by the pool. You wouldn't even need to pack an extra charger and cable for it.
The Xperia Tablet Z is also one of the hottest pieces of hardware we've handled recently - thin and light, with great looks and some of that good old Sony premium feel. Desirable hardware has taken a back seat to desirable features in recent years and we're glad to see the Tablet Z buck the trend.
The Google Nexus 10 is the gold standard for 10.1" Android tablets when it comes to bang for your buck. It has a higher resolution screen and a bigger battery compared to the Tablet Z, not to mention that it will get new Android versions quicker.
The exterior isn't quite as polished though (nor is the Google tablet water resistant) and there's no expandable storage or LTE option. For the price (if you can get it from the Play Store), it's an amazing tablet still.
The Asus Padfone Infinity is not exactly a tablet - it's a phone with a tablet dock. The dock has a 10.1" WUXGA screen and a 5,000mAh battery (to go with the 2,400mAh battery in the handset), while the phone provides mobile connectivity, a 13MP camera and a newer Snapdragon chipset. There's a big issue with it though - you can't use your phone while someone is using the tablet.
Asus also has a more traditional tablet - the Transformer Pad Infinity 700, which has a similar screen and an optional QWERTY keyboard that turns it into an Android-powered netbook (with more battery power, a trackpad and full-size USB and SD card slots). It's powered by Tegra 3 though and that's a big step back in terms of performance.
Acer's 10.1" WUXGA tablet, the Acer Iconia Tab A700, is Tegra 3 based too. It packs a 9,800mAh battery and while it's chunkier (11mm thick, weighs 665g), it is more affordable (even than the relatively cheap Nexus 10).
Both the Transformer Pad Infinity 700 and Iconia Tab A700 have 3G versions, with the Transformer also coming in LTE flavor too.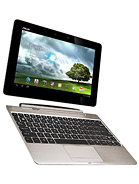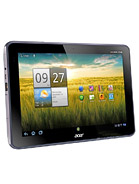 Asus Transformer Pad Infinity 700 LTE • Acer Iconia Tab A701
Of course, no discussion about tablets is complete without mentioning the Apple iPad 4. It's the best-selling current generation 10-or-so inch tablet with premium build and screen. Plus, iOS has tons of games (Apple's platform usually gets them first, not to mention the GPU power superiority of the iPad).
Did you notice that none of these tablets is water resistant? That's not because there aren't any others, but they are very rare - an IP57 tablet is much harder to come by than an IP57 phone, especially a 10.1" tablet.
And you won't find a tablet quite as thin and light and, however subjective that is, as good-looking as the Sony Xperia Tablet Z. The specs are great too, our only real complaint is that the battery capacity is on the low side.
Sony has one of the best Android tablets on its hands, one with a unique feature mix that competing tablets have no answer to. While the company has some way to go in the hotly-disputed smartphone market, the Sony Xperia Tablet Z has a good chance of actually making a difference in the high-end segment of the tablet warfare.