The Sony Xperia TX has been released in Hong Kong today with a recommended price tag of HK$4,698 or around $606 (or £375, €465). The device comes in three color variants - pink, white and black.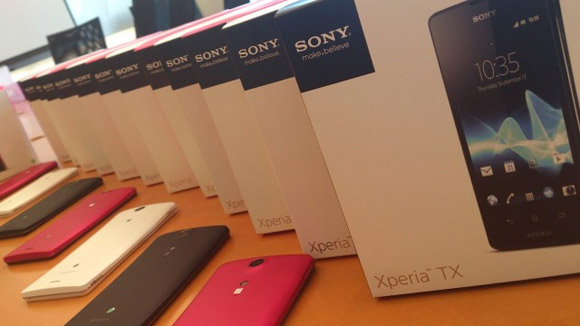 Also the Xperia J has been priced in Hong Kong at HK$2,098 or around $270 but no release date has been specified.
The Xperia TX is an almost exact match to the international Xperia T. The difference is the slightly lower battery capacity (1750 mAh vs 1850 mAh), but on the up side it has a thinner body. Otherwise both feature a Snapdragon S4 chipsets with a dual-core Krait processor clocked at 1.5 GHz, 13 MP snappers, Android ICS 4.0.4, NFC, etc.
You can find our detailed review of the Xperia T here and a hands-on of the Xperia TX from IFA 2012 in Berlin.
D
There are all the reviews, galleries and 360 view of other low end sets also.. But where's the review of Sony XPERIA TX?? Why isn't gsmarena team working on that..????
k
Very well then. Let's buy ours in HK :))) I want this phone so bad, but Sony phones (anything really) here are sooo overpriced. Haaay buhay LOL I once went to the Xperia store in MOA and inquired about the TX, no one had any idea what model I was tal...
A
The TX has already reached the Malaysian Market. The price is RM1699 and it's pretty much cheaper than the GSIII. Gonna get it around Christmas.
ADVERTISEMENTS