Et tu, Sony? The FCC posted documents on an upcoming handset and the Charging mode schematic shows a dongle that splits into a USB port and a headphone jack (Page 8 of source link).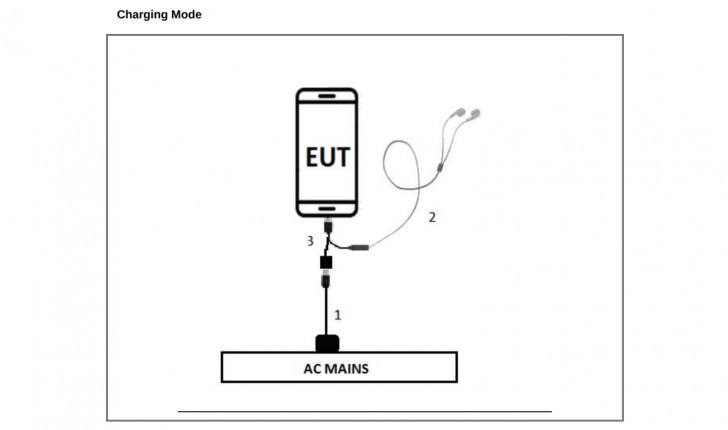 The next page goes into a bit more detail – the adapter measures 20cm and offers a USB-C port and a headphone jack. This lets you continue listening to music while you charge, addressing a common issue with phones without a headphone jack.
Sony has noise-canceling headphones that work on a mostly standard jack (the headphones have an extra ring, but regular headphones work just fine), so it never felt like the old-school jack was holding back the Xperia phones.

Anyway, the device in question measures 152.8 x 72.4mm, it could easily house a 5.7" 18:9 screen. There's a good chance that we'll be seeing this device at the MWC, whether its the new XZ flagship or not.
It's starting to seem like Paul will win this particular debate whether we like it or not.
"How can you be sure that Qnovo will last longer than those 5 year old iphones without any battery replacements? Qnovo is able to significantly extend battery lifespan – even while fast charging. Qnovo has a unique solution to age old ...
How can you be sure there is nothing chemicals left on your phone. Let's say the bacteria is very tiny people can't see and chemicals also the same.
"You don't mind any chemicals leftover on your phone, it's no my problem and I am not going to worry for you." How can you be sure that there are still chemical leftovers on my phone if it is wipe off by my fiber cloth?