Marshmallow-first Xperia
The Sony Xperia X comes with Android 6.0.1; it's the first Xperia to launch on Marshmallow (older phones are getting updated to it). Sony put its usual light-but-functional Xperia skin on top.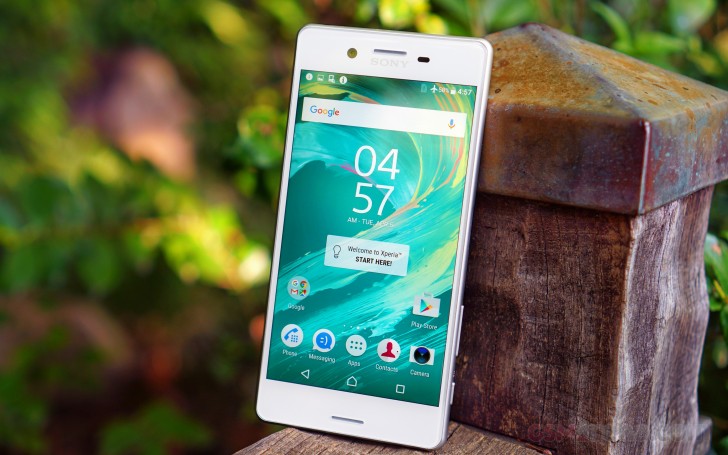 Keep in mind we use "light" in terms of the number of changes it makes, not how much storage it uses up. The X is available with 32GB of storage only, the Sony software reserves 12GB of that, leaving 20GB to the user. If you need more, add a microSD card.
The fingerprint reader is a recent addition to the Xperia line and Sony firmly believes the best place for it is on the side, integrated into the Power button. We can't deny the convenience, waking the screen and unlocking the phone are tightly related. There's optional tap-to-wake if you just need to check notifications (there's a notification LED in the top loudspeaker too).
Smart Lock gives you conditional security - trusted nearby devices, locations, faces, or voices can allow you to skip the security unlock protocol.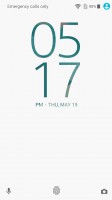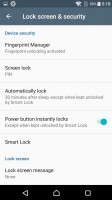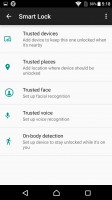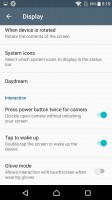 Lockscreen • Lockscreen settings
We had a good experience with the fingerprint reader. It's fast and fairly accurate. There's an animation that slides the lockscreen away from your thumb (as if you pushed it out of the way), which helps hide the small delay, so it feels seamless.
The homescreen appears unchanged. This includes the swipe down gesture, which shows a screen of the apps you use most along with recommendations for new apps to install. A search field is highlighted so you can start typing the app's name immediately.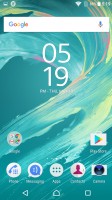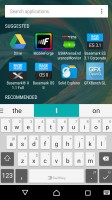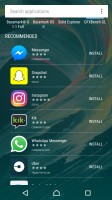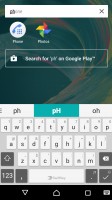 Homescreen • App suggestions and search
The traditional app drawer is still on board and it features an above average amount of vendor apps. Sony takes great pride in their AV prowess, so you know they are going to swap out the base Android Gallery, Music and Video players, media editors too.
Themes are available (both free and paid) that can customize the look and sound of the Xperia X.
The notification area is plain Android. You can re-arrange the quick toggle tiles and adjust the screen brightness. Note that just like in vanilla Android, there's no toggle for Auto brightness (you need to go into the settings for that). That's the one thing we don't mind skins changing.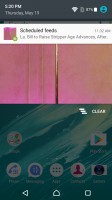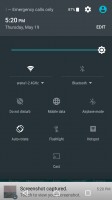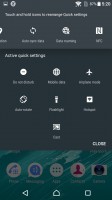 Notification area is vanilla Android
The app switcher is similarly a vanilla Android affair with the 3D rolodex look.
The small apps are gone, however, and there is no longer floating app multitasking.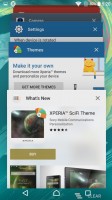 So is the app switcher (note: no small apps)
That's not to say apps are allowed to do as they wish, the Smart cleaner feature will periodically empty the cache of apps you haven't used in a while. You can switch this off or just manually tell it not to bother for certain apps.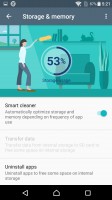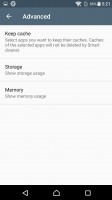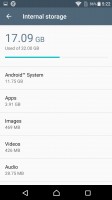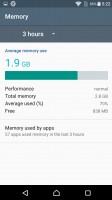 Smart cleaner frees up memory of both kinds
One thing Android has been missing for years is a proper backup solution and Sony gives you one. It can backup applications, contacts, messages, phone settings. The backup info itself can be stored on your Sony online account, on the microSD card or an external USB device. Backups can be scheduled, including conditions like "Connected to Wi-Fi" and "Charging device" (the latter means you can build a charge/backup dock if you are crafty enough.