At MWC last month, Sony retired the aging Xperia Z family and unveiled the new Xperia X series, comprising of three members so far - the Xperia X itself, the Xperia X Performance, and the Xperia XA.
And now two of those are already up for pre-order in the UK. We're talking about the Xperia X and XA (pictured below), since the X Performance may never be sold in the UK as it turns out.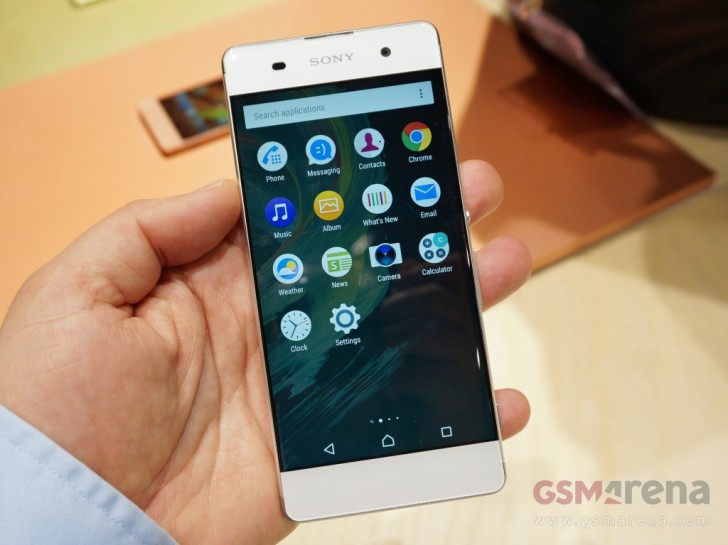 At the moment MobileFun is the only online retailer offering the X and XA on pre-order. The Xperia X is priced at £529, while the XA is a much more affordable £249.
Unfortunately there's no information yet about when the two devices will start shipping, so if you desperately want either one all you can do right now is pre-order and then be patient. To learn more about the new Sony phones, make sure you read our detailed hands-on report.
X
Xperia X pricing in Germany: http://www.amazon.de/Sony-Smartphone-Touch-Display-interner-Speicher/dp/B01BU2956Q/ref=sr_1_1?s=telephone&ie=UTF8&qid=1461252451&sr=1-1&keywords=xperia+x €599 = £475 Xperia XA pricing in ...
E
Marketing gone mad. "the xperia X performance won't be launched in the UK!" The uk is one of the top wealthiest countries globally and as a member of the EU, part of the worlds biggest economy. Why would you not sell you flagship device here. Maybe ...
D
And still the Sound and ringtones is negligible to hear... and for GOD's sake sony... The back light flash is supposed to match up.. even to the Chinese phones it doesn't stake up... A top of the range phone with no sound and no flash... Come on.. ...
ADVERTISEMENTS