Small and brave
Sony Xperia X Compact review: Small and brave
Final words
So, is this the end of the mini flagship? Based on the Xperia X Compact's spec sheet alone the answer is perhaps yes. But a full review later, we are ready to admit that the concept itself has evolved and this particular mini is trying to adapt to the new reality.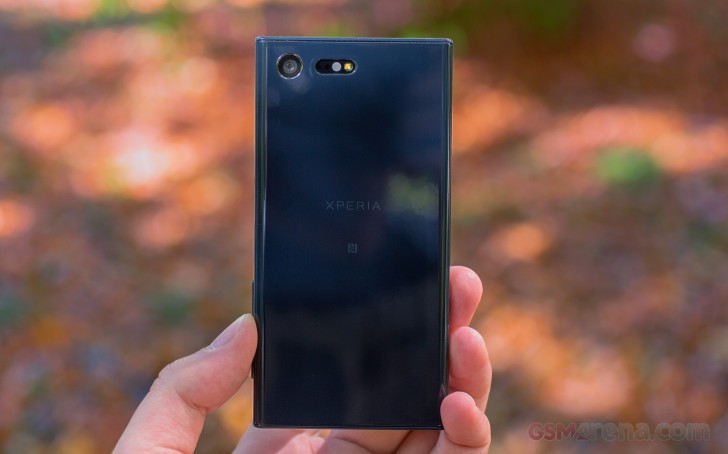 A few defining features of the once revered Xperia Compact are gone, that's clear. Say goodbye to waterproofing, 4K video recording and a cutting-edge chipset.
Today, we meet a Loop Surface glossy polycarbonate body that changes hues to the light, improved 1080p capture, and a midrange chip that can easily pull its weight and edge ahead of last year's top-dog in all but the most demanding 3D rendering - with adulthood comes the ability to compromise.
Sony Xperia X Compact key test findings
A quintessential Compact, the handset is a joy to use single-handedly;
The glossy polycarbonate body is tough to keep clean but we appreciate how the hue changes from black to blue and in between depending on how light hits it;
The fingerprint reader is well positioned for access with either hand and offers a fast and accurate response;
Excellent display with high contrast and brightness, class-leading sunlight legibility. The one downside is the bluish cast of whites and grays;
The interface is near stock Marshmallow with a few useful Sony modifications, including app search, power saving modes, resource manager. The proprietary multimedia suite is hard to beat in terms of features. Oddly, there's no file manager, though;
The use of a Snapdragon 650 is a calculated choice - very good CPU and overall performance, adequate in the GPU department;
Clean and reasonably loud audio output with an external amp, average readings with headphones;
Detailed but noisy images from the primary 23MP camera. Color reproduction and dynamic range are quite good;
Video capture may be limited to 1080p, but at that resolution, it's of higher quality than pretty much any Xperia flagship we've tested;
Standard-issue 5MP selfies - not exceptional, not terrible.
Sony smartphones tend to be quite pricey at launch so it may be wise to wait a few months before committing to a purchase. For example, the Xperia X had a price of EUR 600 at launch and now, 3 months later, it goes for about EUR 450.
With prices falling over time, unsurprisingly, the X Compact's main competitor is no other than Sony's own Xperia Z5 Compact. What appears to be the last of the great flagship minis is still very much relevant today thanks to great hardware back at launch, and the inevitable price cuts. A year old Z5 Compact has two major trump cards over the current model: dust and waterproofing and 4K video recording.
Sony aficionados could also opt for the Xperia X proper. You'd be getting a larger higher-res display but therefore a larger phone to carry around. Powered by the same chipset, the X Compact actually delivers better performance due to fewer pixels, but then the Xperia X has a superior front camera.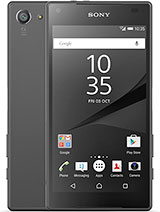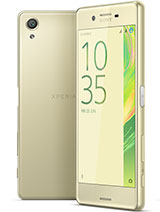 Sony Xperia Z5 Compact • Sony Xperia X
As it stands right now, the X Compact is in the same price range as the Samsung Galaxy S6. The latter is not as compact, but has a larger, higher-res display, and can record 4K video. It runs Samsung software though, and Xperia-inclined folks may not enjoy that.
A true flagship, albeit last year's model, and from an entirely different ecosystem - the iPhone 6S is also quite a lot more expensive. The iPhone SE, however, is in the same ballpark as the X Compact, though you'd have to settle for the 16GB storage version for the money. Apple's super-mini is perhaps the one true mini-flagship left, but you'd have to ask yourself if going all the way down to 4 inches is worth the portability benefits.
If you want the compact version of the Xperia X Compact review, here it goes. Sony hasn't given up on the concept of high-powered minis, just toned it down a notch. A few signature features have gone missing, yes, but then again so have the rivals in this admittedly niche category. Price has been adjusted accordingly too, and for those who still find it steep a few months of patience could well be worth it.