Introduction
If you were upset that the Xperia X "only has a Snapdragon 650" and "the Xperia X isn't water resistant anymore", as many of our readers have, fear no more. The Sony Xperia X Performance is here to cover all of these bases in the same compact footprint.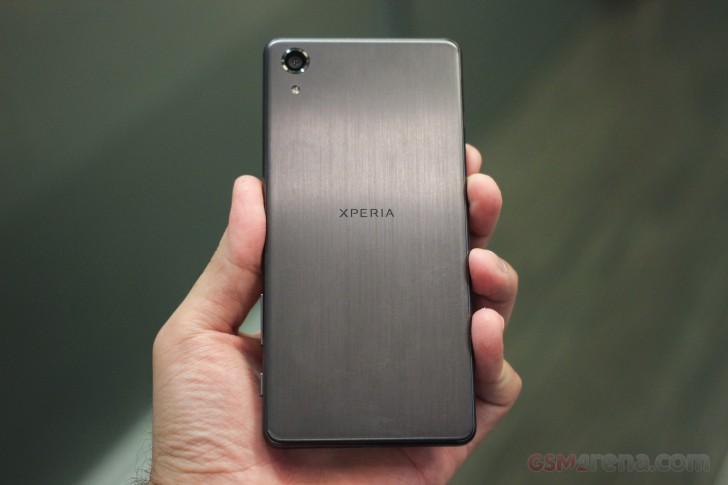 Sony Xperia X Performance at a glance:
5-inch LCD 1080p display at 443ppi
Snapdragon 820 chipset with 3GB of RAM
32GB of internal storage expandable with a microSD card
Front camera: 13MP, f/2.0, 1080p video
Rear camera: 23MP sensor, LED flash, Predictive Hybrid Autofocus, Quick Launch
No 4K video recording in any configuration
Android 6.0.1 Marshmallow
Qnovo adaptive charging for longer battery lifetime
Quick Charge 2.0, Sony STAMINA Mode
Graphite Black, White, Lime Gold, and Rose Gold color options
No fingerprint sensor on US model
Competing with other flagship devices, the Xperia X Performance is equipped with the latest Snapdragon 820 chipset, which is sure to compete with any of the other 2016 flagships that have already been released thus far.
This article is based on our brief encounter with the phone, which is getting ready to launch in mid-July on the US market where it would retail for $699. Our impressions follow on the next page.
If you can't read the meaning inside the video, please let's other read it themselves. https://www.youtube.com/watch?v=1XQil3vD3Mg&­index=1&list=LLK1Y3hN2YDNLIHkBzq0xvng You are a not a translator, but more like a troller.
m
The video reveals sony's trick to gain more profit. 1. Make more plastic phones. 2. Sell it very expensive like korean flagships. 3. Brainwash the fans. Tell them it is a well optimized device without lag. 4. After many people buy it, neve...
D
Actually i think a 4.5 inch screen with the home buttons within the screen is best for one hand use. I have medium size hands..