Sony Xperia X series infographic focuses on camera, design, and battery life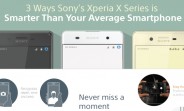 Yesterday Sony announced the new Xperia X series at MWC in Barcelona, comprising of the Xperia X, Xperia X Performance, and the Xperia XA. To learn more about these handsets, make sure you don't miss our detailed hands-on report. We've also attended an interview with Sony officials, which should clear up some things about the phones.
Today Sony has gone ahead and created an infographic about the Xperia X series, which focuses on three areas in which the company thinks its devices outshine the competition: the camera, the design, and the battery life.
The first part praises the predictive hybrid autofocus system, which has been created for the Xperia X and X Performance. The design bit says the whole point of these smartphones is to perfectly fit in your hand, while the last section is all about the smart battery management that allows you to get up to two days of battery life from the devices.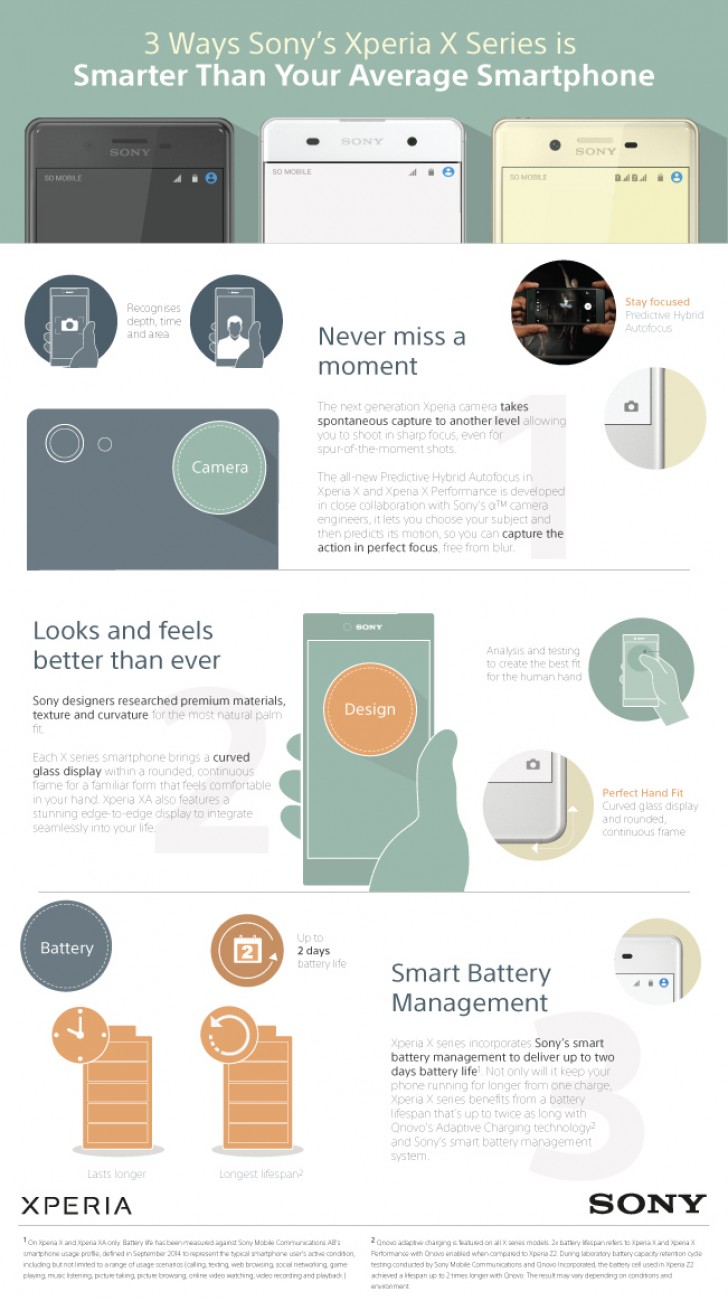 A thick phone is simply more durable than a thin one, meaning S7 is better than S6!
?
Xperia X performance is not successor to Z line of phones. Lol its more like successor to M5. Next time you start bashing it at least ceack your info.
D
You haven even handle the s7 and you didnt even see z6 to compare the thickness . Want a thick phone ? Get Lg or z5 compact .