Android 7.0 with a select few Xperia bits
Non-flagship Xperias of the day are running Android 7.0 Nougat at launch - such was the case with the XA1, and the Ultra is the same. In this sense, if we were to be picky, we'd have to say that the 6-inch phablet is not as up-to-date as the XZs and its v7.1.1. You'd be hard-pressed to tell the difference, though, as Sony's customizations are both very light and consistent between devices and OS versions. The big things, like the proprietary Stamina battery saving modes and the home-baked multimedia apps, are all available here too.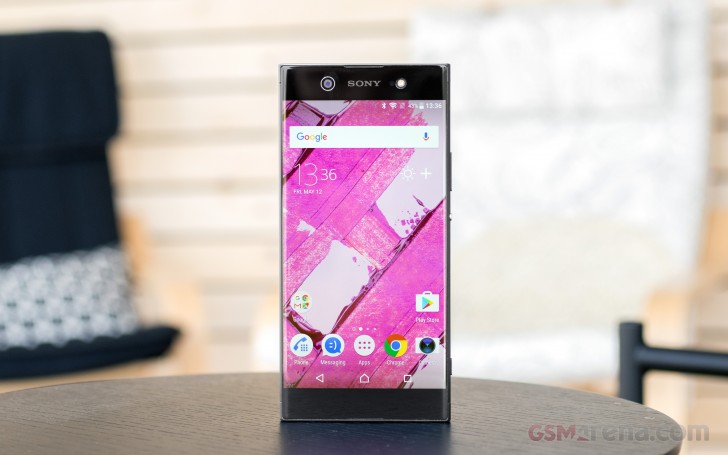 In the absense of a fingerprint sensor, it's Smart Lock that you can turn to for some conditional security - trusted nearby devices, locations, faces, or voices can allow you to skip the security unlock protocol that you may have set up on the phone.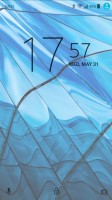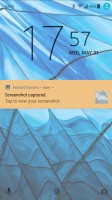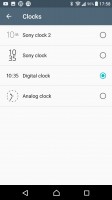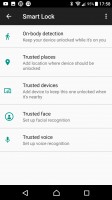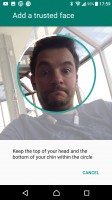 Lockscreen • A notification • Clock styles • Smart lock with face detection
The homescreen appears unchanged from the rest of the X series. This includes the swipe down gesture: it shows a screen of the apps you use the most, along with recommendations for new apps to install. The search field is highlighted so that you can start typing the app's name immediately.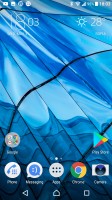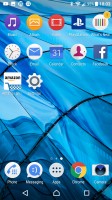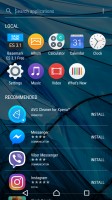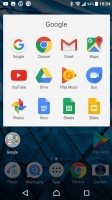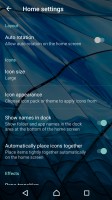 Homescreen • Homescreen • App search and suggestions • Folder view • Homescreen settings
The traditional app drawer is present, and you'll find a number of proprietary apps pre-installed. Sony takes great pride in the A/V prowess of their devices, and the multimedia apps are all custom and feature-rich, but more on them in their dedicated chapter.
The app drawer is quite functional as well, letting you sort the apps by frequency of use, name, date installed or a custom arrangement. The app search works here too, and you can go into a management state, allowing you to uninstall multiple apps instead of having to drag each one to a virtual waste bin.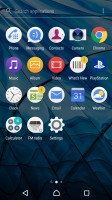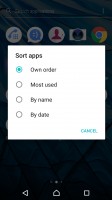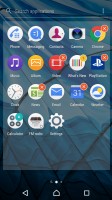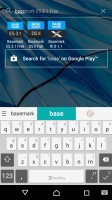 App drawer • Sorting options • App management • App search
Themes are available (both free and paid) that can customize the look and sound of the Xperia XA1 Ultra. Some themes are even interactive, with their wallpapers reacting to your touches.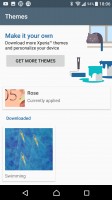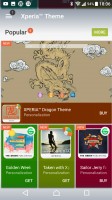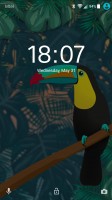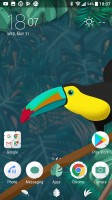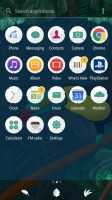 Xperia themes • Plenty available to download • Toucan theme
The notification area is plain Android. You can re-arrange the quick toggle tiles and adjust the screen brightness. What's missing is a toggle for Auto brightness (you need to go into the settings for that). It's the way stock Android is set up, but we've always missed that option and we're always relying on custom UIs to enable it.
The app switcher is similarly a vanilla Android affair, with the 3D rolodex look and a Close-All button. The native Nougat multi-window is present - in Sony's implementation if a running app supports split screen, you will be able to snap it at the top or bottom of the screen right from the rolodex. It's easy to use the split screen mode, but there is no way of knowing which app supports it - you have to start it first and then try to snap it to see. It's also a 50/50 split always, you can't resize the windows - it sure would have been handy on this massive 6-incher.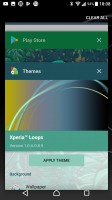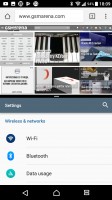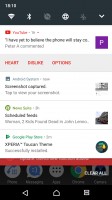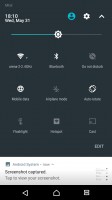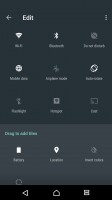 No-nonsense task switcher • Split screen apps • Notification area is vanilla Android • No auto brightness toggle
The Smart cleaner feature will periodically empty the cache of apps you haven't used in a while. You can switch this off, or just manually tell it not to bother with certain apps.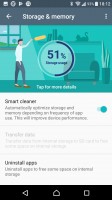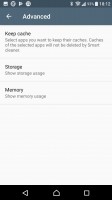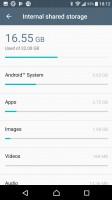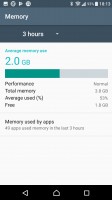 Smart cleaner frees up memory of both kinds
Sony ships its latest Xperias with a proprietary backup solution built-in. It can backup applications, contacts, messages, and phone settings. The backup info itself can be stored in the cloud under your Sony online account, or locally on the microSD card or an external USB device. Backups can be scheduled, including conditions like "Connected to Wi-Fi" and "Charging device", depending on your preferences.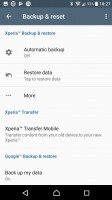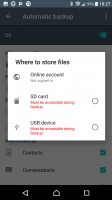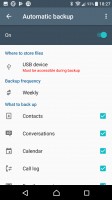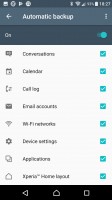 Scheduled backups are the best way to prevent data loss
There's a one-handed mode for those occasions when you can't be bothered to use both limbs. It needs to be enabled in settings and is then evoked by a diagonal swipe from one of the bottom corners. You can then resize the window, and even move it up and down, though sending it all the way to the top feels like defeating the purpose - or is it just us?