Unboxing
The Xperia XZ comes in a plain white cardboard box like the other X's and you'd be hard pressed to tell the flagship apart from the rest of the lineup. There's plenty of color on the inside though, once you remove the lid. Inside our unit's package we found a run-of-the-mill 5V/1.5A AC adapter, and a Type-C cable.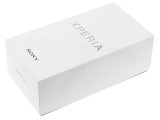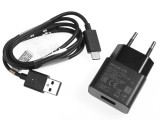 White lid, colors on the inside • Barebones bundle of our review unit, yours may differ
Sony's retail bundle can vary between countries and carriers, so the box contents here are probably not indicative of what you'd be getting on your end. Some markets may receive a fast charger, and a headset isn't out of the question. We already spotted a few pre-order campaigns that included a pair of Sony's XB950BT Extra Bass Bluetooth headphones - a £150/€200 value.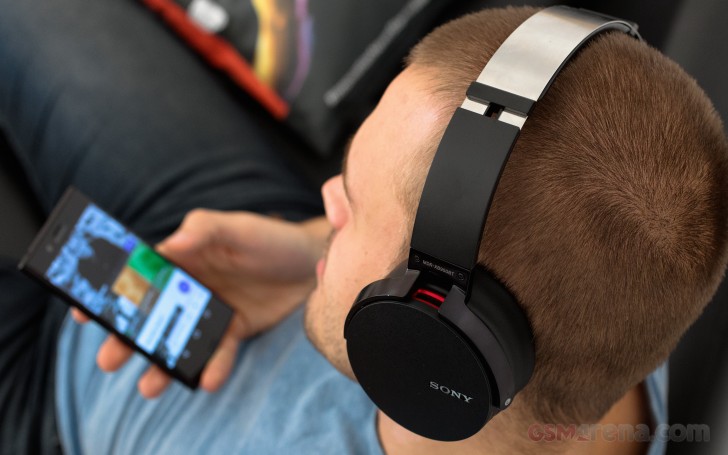 The headphones themselves are a very comfortable fit and cover the ears completely, while the swiveling cans are great for packing in a suitcase. The name is not just for show either - these do pump out some serious bass.
Sony Xperia XZ 360-degree spin
The Sony Xperia XZ measures 146 x 72 x 8.1mm, the exact same footprint as the Xperia Z5 it comes to succeed, but 0.8mm thicker. It's still not as thick as the Xperia X Performance and its 8.7mm, and nowhere near the chunky 9.5mm X Compact.
The Galaxy S7 is meanwhile smaller in every dimension, though its display is, admittedly, 0.05 inches smaller in diagonal. Then, the LG G5 is a few millimeters larger at 149.9 x 73.9 x 7.7mm but you get a bit more screen real estate there. The HTC 10 is virtually the same as the Xperia XZ in footprint and its slightly higher thickness of 9 millimeters is offset by curves and chamfered sides.
At 161g, the Xperia is precisely as heavy as the HTC flagship. The G5 is 2g lighter, while the Galaxy S7 trumps them all with its weight of 152g. Sony's own Z5 was 154g, but the more recent X Performance is closer to the Xperia XZ at 164 g.
Hardware overview
Sony's smartphone design has traditionally been about evolution, refinement, and polishing, rather than striking changes from one generation to another. That said, it does show that on the XZ designers did more than move around the front camera and sensors.
Now, the Xperia XZ is still mostly a rectangle with sharp corners - some things will never change. If anything, the corners have gotten sharper.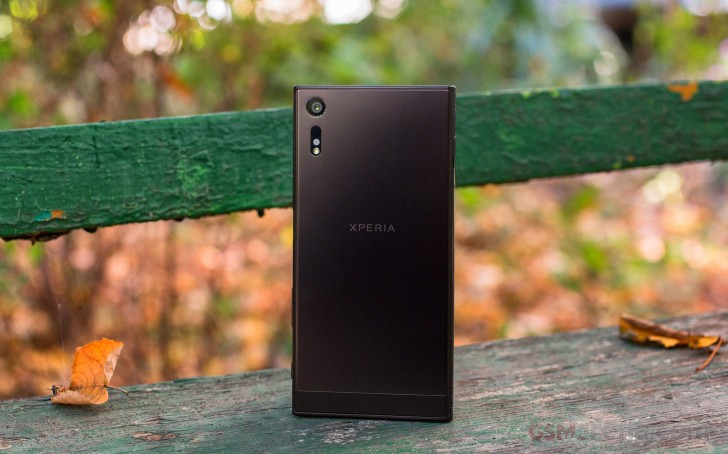 The design is a stylish mix of sharp edges and smooth curves throughout. The sides are fluid, flowing from front to back with only miniscule gaps between the frame and the adjacent surfaces. Sony calls this design 'loop surface', because design concepts are always better with fancy names, but other than that, it sure looks and feels nice.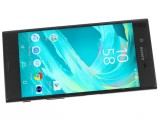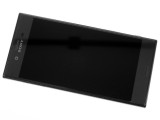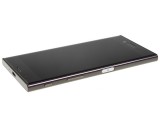 Bold lines, pointy corners, looping sides
And mind you, those are three different materials you're touching - glass on the front (an unspecified generation Gorilla Glass), polycarbonate on the frame and ALKALEIDO metal on the back.
The curious sounding ALKALEIDO alloy is actually a trademark name belonging to the Japanese steel manufacturer Kobe Steel and our research showed it's a type of aluminum alloy.
Sony claims that they've chosen ALKALEIDO to complement their phone's premium design with a material, which has an extra shine and a feeling of depth.
Information is scarce though and the marketing materials don't say anything about its mechanical properties so we are really not sure what to expect of the durability of its finish.
We imagine it must have been a challenge to attain the water-proofing with all those different materials on board the device. And while we're on the subject, Sony warns you not to submerge the phone in water, and to avoid seawater, salt water (sea and ocean), and chlorinated water (pools), and points out that the warranty doesn't cover abuse and improper use. That's very much Apple's stance on the subject too, and Samsung simply says that you should stay within the boundaries of the IP rating.
Waterproofing is still a gray area with smartphones and we'd certainly advise against deliberately subjecting your phone to an environment that would test its ingress protection. Take it for what it is - a failsafe for when accidents happen.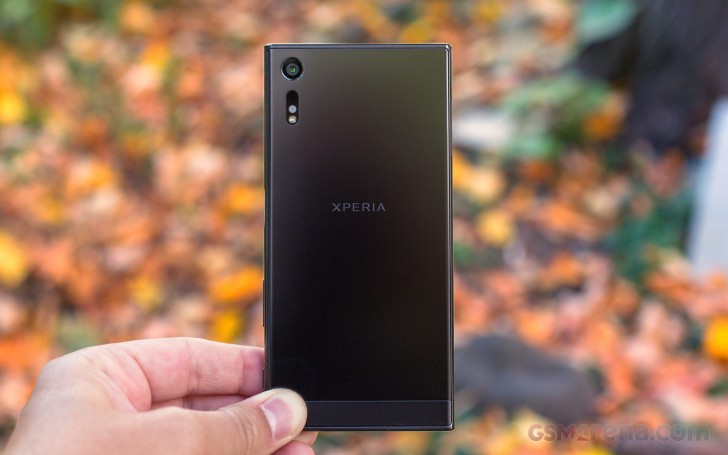 Mineral Black is what our review unit's color is called, but depending on how light hits it, it can be deep purple, or brown or anything in between. It is ALKALEIDO's smooth satin finish to thank for all this sparkle.
What it fails miserably at is keeping fingerprints away. Beautiful as it may be when clean, it's going to be covered in grease for most of its life unless you religiously wipe it with a cloth after each use. Under some angles you may not see it, but it's there. That's a rather prevailing issue with today's smartphones, we just sort of expect metal backs to be less prone to accumulating smudges than ones made of glass.
It is mostly metal on the rear - the ALKALEIDO alloy we already mentioned - save for a strip along the bottom that is plastic. It's not really an eye-sore, and if you're positively inclined, it may even pass for a design accent.
The camera in the top left corner with a flash underneath it. The flash (still a single LED unit) is joined by a couple of sensors, one for laser autofocus, the other for measuring the color of the light in the scene for producing a more accurate white balance.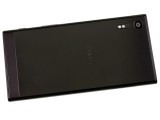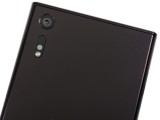 Rear panel made of ALKALEIDO alloy • Camera, laser AF sensor, RGBC-IR sensor, flash
In terms of space management, the Xperia XZ is typical Sony - ample bezels all around, but especially above and below the display. Sure, there are the stereo speakers to somewhat make up for them, but still we feel that shaving a millimeter or two wouldn't hurt.
On the forehead, you'll find one of the speakers in the center, which also doubles as an earpiece for voice calls. On its right are the proximity and ambient light sensors, and on the left you'll find the front-facing camera.
Further to the left, almost on the edge is an LED notification light if you care for such subtle niceties.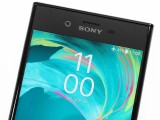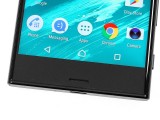 Left to right: notification LED, selfie cam, earpiece/speaker, ambient light/proximity sensor • A lone speaker on the chin
The top and bottom didn't get the memo on the whole loop surface thing, though. Sharp transitions and flat surfaces dominate here, but you shouldn't mind - that's not where all the swiping and tapping happens. For the purpose of looking good they certainly fit the bill.
On the bottom you'll find the Type-C USB port. The Xperia XZ is the one of the first two Sony smartphones to have one. Sony only went halfway on this, though - Type-C it may be, but it only adheres to the USB 2.0 specification.
Right next to it is the primary mic.
The top panel has the secondary mic and (thankfully!) a standard 3.5mm jack. Certain manufacturers tend to think that it may no longer be needed but we'll have to disagree.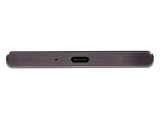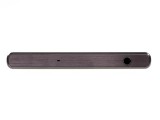 USB Type-C (2.0) port and mic 1 on the bottom • Mic 2 and 3.5mm jack up top
The control layout is typical Sony too. The fingerprint reader/power button is on the right, a little bit above midpoint. It's easily accessible with either a right thumb, or a left index finger, so you should be okay no matter which hand you normally use. If it's the left one though, the sensor may have a slightly lower success rate due to the more awkward handling position. Hands and fingers vary, and so will your experience - we had no issues operating it.
That doesn't necessarily apply to the volume rocker though, even if it's a quibble - it could have been placed a little higher. We appreciate the two-stage manual shutter button, but increasingly more so for its ability to launch the camera super quickly and less as an actual shutter release. We've already grown accustomed to taking pictures with tapping, but more importantly, exercising force on the small physical button often results in slightly misaligned shots and camera shake on such small devices where you can't get a steady grip (as opposed to an actual digicam).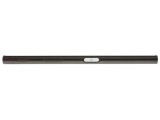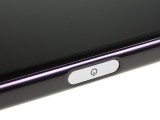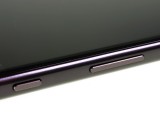 All of the controls are on the right • The US doesn't get fingerprint recognition • Volume rocker sits a bit too low
On the left side, you'll find the card slot. Our unit takes one nano-SIM card and a microSD card, but a dual-SIM model will be available with a shared slot between the second SIM and the microSD.
The tray has a rubber gasket to keep water and dust out (good), but the phone will invariably restart every time you pull it out (not so good). You may find it particularly irritating if you happen to swap microSD or SIM cards often.