19MP Motion Eye camera
Sony invested a lot of effort in its current flagship mobile camera solution and is not ready to give up on it yet. The XZ1 borrows the excellent 19MP, IMX400 ExmorRS, a.k.a. Motion Eye camera from the XZ Premium and the XZs.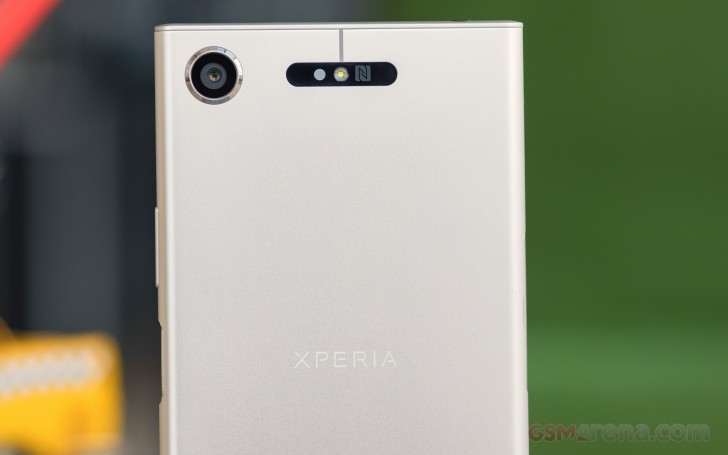 Of course, Sony did sprinkle a few new software goodies on top. What it didn't do, for better or worse, is go down the trendy dual-camera route. There's no OIS either, the camera relying solely on EIS to keep things steady.
Instead of the usual 2-layer design, the new camera features a RAM chip sandwiched right in between the sensor and control circuitry layers. It serves as ultra fast buffer where the camera can temporary offload what the sensor captures without the need to wait for the storage to catch up.
This lets the sensor reads out the full 19MP resolution 5x faster, which prevents the nasty rolling shutter in photos of fast moving objects. It also enables the headline feature - 960fps slow-motion video! Most phones manage 240fps at best, but the Motion Eye allows you to go four times slower.
Sony went with a slightly lower resolution for the IMX400 (previous models were at 23MP), but kept the same physical dimensions of the sensor, so this has resulted into the pixels being 19% bigger. The aperture is one thing that hasn't changed for quite some time - it's still f/2.0, not the brightest out there, but decent given the ample 1/2.3" sensor.
Camera UI
There have been some changes to the camera interface since the last time we saw it. Sony's 4K video mode is no longer a separate mode, and the option has finally been moved to its rightful position in the resolution dropdown in settings.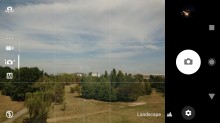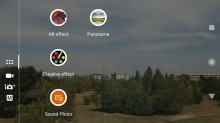 Camera UI • There is no longer a 4K mode
Speaking of resolution settings, you might want to go into settings and switch the default 17MP (16:9) one to 19MP (4:3), so you can get the highest possible resolution.
That being said, we still recommend using Superior Auto mode for most occasions as it has come a long way. Beyond adjusting exposure and toggling the flash and HDR, it can also do more advanced things, like detecting when the phone is mounted on a tripod and allowing for lower ISO/longer shutter speeds to reduce noise.
There is very rarely a need to go to Manual mode to lower the shutter speed for nice slow-shutter images, the camera does this by itself when stabilized properly. Still, Manual mode is the only way to get to manual HDR controls, or disable the soft mode that toggles every time the XZ1 detects you are trying to make a portrait in Auto.
A handy and potentially shot-saving feature is called Predictive Capture. When the camera detects fast paced movement, it records a few of the moments before you press the shutter. So, if you were late in clicking the shutter button, you would be able to use one of those pre-cached shots instead. In the XZ1 it also helps you catch missed smiles.
Our real-life experience with the feature was mixed - it didn't kick in a few the times it should have. Still, it doesn't cost anything in terms of user experience so even if it only works occasionally it's still useful.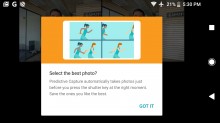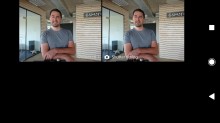 Predictive Capture is nice to have
While on the topic of automated features with spotty reliability, autofocus burst is another novelty that is making its debut on the XZ1. It enables the camera to refocus between shots when doing a burst shot. It's not something you are going to need very often, but can come in handy for snapping shots of your fast running kids or, you know, your electric scooter-riding colleagues.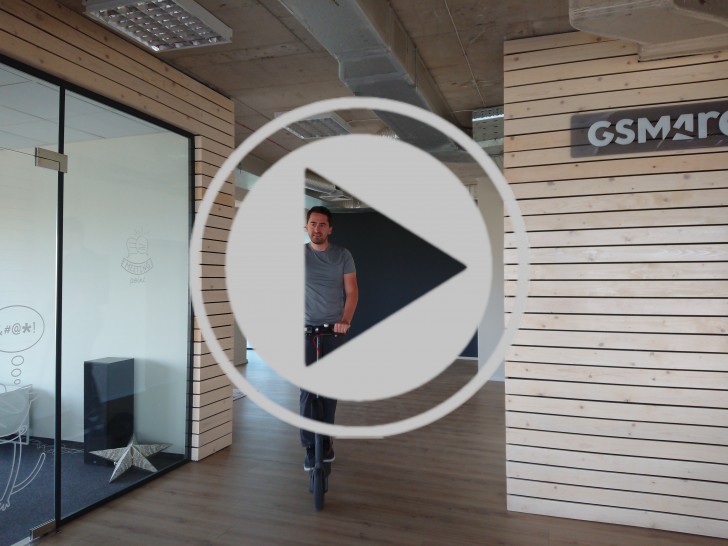 Image quality
The Xperia XZ1 is on par with its XZ Premium sibling in terms of camera quality. That meant detail level is decent and corner softness is not very pronounced, unlike the XZs - the third Motion Eye camera phone.
In good lighting conditions, the XZ1 captures plenty of detail - it is a match for the 23MP cameras used before. The processing, including the colors, has not changed much since the Xperia XZ and XZs, but there is a bit more detail and less noise here.
Sony has worked on improving the Automatic White Balance and the colors are more accurate than their previous snappers. Indeed, the images turned out with accurate colors, great contrast and wide dynamic range.
Noise suppression artifacts are still abundant, though, even if the lighting was great. If you downscale those images to 12MP or less, that becomes less noticeable.
Superior Auto is typically very good at recognizing the scenes and adjusting parameters. If it detects the need for HDR, it will shoot in Backlit mode automatically.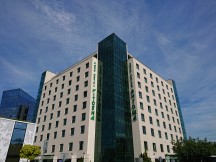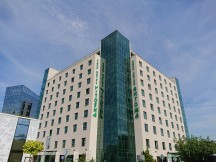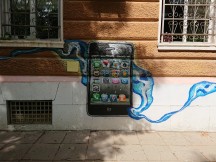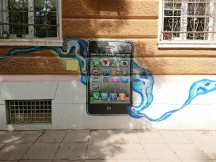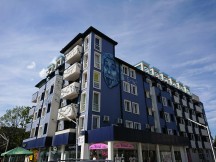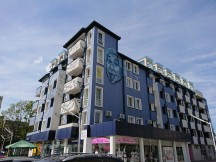 HDR Off • HDR On • HDR Off • HDR On • HDR Off • HDR On
There is manual HDR mode available in, well, Manual mode, but its switch is hidden in the advanced settings. Intelligent Auto is doing a good job, though, so you will rarely need to switch to Manual only to shoot HDR.
The panoramic shots the XZ1 produces have a height of up to 1,000 pixels. Width is absolutely up to you, since you can stop the capturing process at any time. You do get plenty of detail and practically no stitching artifacts, unless you try to shoot moving objects.
When the sun goes down, things get a little bit too blurry for our taste. On the one hand, there is the lack of OIS. But even if you make it a habit to go out with a tripod, the XZ1 still loses a lot of detail in the dark due to heavy-handed noise reduction, which ironically isn't doing all that good of a job of masking the noise itself. It's not a terrible performance by any means, but it's just lagging behind the flagship competition.
Naturally, we shot our standard posters with the Xperia XZ1 as well. You can use our photo compare tool to see how it stacks up against competitors.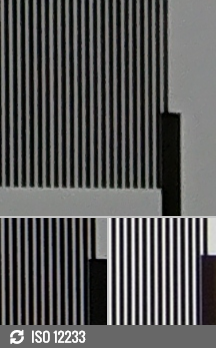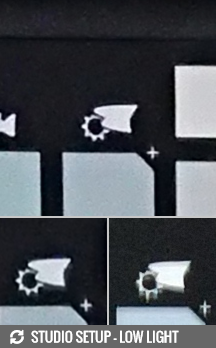 Sony Xperia XZ1 in our photo compare tool
Before we more on to video, we also took a few selfies for you to check out. Detail is plenty, as one can expect from a 13MP sensor (1/3.06") with a f/2.0 lens. Dynamic range is great. Definitely more than enough for Instagram use, that's for sure.
It is also worth noting that there is autofocus on the selfie snapper as well. Bear in mind that in Intelligent Auto the camera seems to have some sort of beautification enhancement constantly on, so if you don't fancy the effect it has on your face, you might have to switch to Manual mode to disable it.
Video recording
Just like with stills, the XZ1 borrows its video recording capabilities and prowess almost directly from the XZ Premium. Shooting modes include 4K with SteadyShot video stabilization and all the standards you would expect - 1080p/30fps and high-speed 1080p/60fps options. There is also a 120fps recording in 720p, and finally, there is the headline 960fps slow motion video recording - that's recorded again in 720p.
Historically, flagship Xperias have had no optical image stabilization, and neither does the XZ1. What it does have, however, is 5-axis image stabilization. Well, technically, axis might not be correct here, but the point is that Sony's system can compensate for translation along two axes and rotation around all three.
Shooting in 1080p/30fps mode gives you a choice between Standard and Intelligent Active options. It's this last mode that gets the headline 5-axis stabilization. Bumping resolution or frame rate higher than that (1080p @ 60fps or 4K) only gets you the SteadyShot Standard variety - 3-axis, but still does a great job.
4K clips have plenty of detail, great contrast, and accurate colors. There is no corner softness either. Processing is rather laid-back, in the sense that not much sharpening is applied. The final result is not necessarily to everybody's taste. Still, footage looks pretty natural and with a good dynamic range.
When shooting in 4K, the XZ1 also gives you a choice between H.264 or H.265 containers. The latter have a smaller storage footprint - a 3 minute 4K video is 1.24GB in H.264 but only 790MB in H.265. Pixel-peeping does reveal small potential differences in quality between the two, but really insignificant. It is definitely worth opting for the newer and more efficient standard, especially now that YouTube supports it.
1080p videos come with very good quality and smooth framerate no matter if you opt for 30 or 60fps.
The most fun feature of this camera surely has to be the 960fps slow motion video recording. The videos are recorded at 720p resolution and run at normal speed until you press the on-screen button that slows down time for a split second. The camera's buffer is enough for only a blink of an eye (0.18s), but a lot can happen in that tiny window when time slows to a crawl, and you catch the right moment.
Just like on the XZ Premium, the process to get to the 960fps video mode is rather complicated. You have to switch to video recording, then hit the slow motion button, then start recording the video and then hit the slow motion button again at the moment you want. This does at least limit any potential delusion you might harbor for using the mode at a whim to capture a moment.
Even if you go through the sequence, nailing the right moment is still quite hard as the camera doesn't start recording when you hit the button. Instead, it offloads what's already in its buffer, so it shows you the recording of the events that have already happened when you press the button. Once you get the hang of this, it becomes much easier, but getting the timing just right is still a hit-or-miss affair.
As far as HD resolution goes, the quality of the slow-motion videos is pretty decent. Just remember that for such high-speed shooting, you need plenty of light. We can't stress this enough. If the lighting is anything but perfect, you will end up with very noisy footage.
You can download short untouched samples if you like - 4K (10s, 42MB), 1080p at 30fps (10s, 22MB), and 1080p at 60fps (10s, 38MB).
Below you have the XZ1 in out video compare tool as well. Since the phone managed to do well at both 4K and 1080p, we decided to throw both sets of samples here for your comparing needs.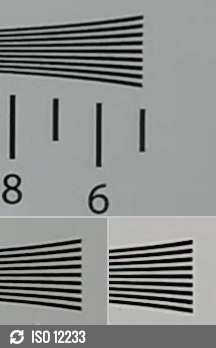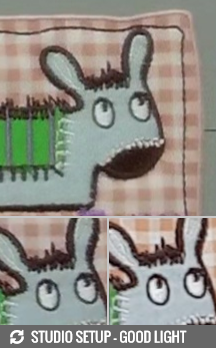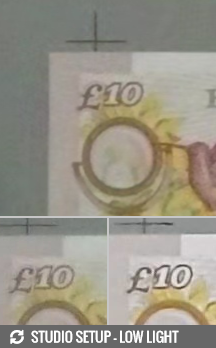 Sony Xperia XZ1 in our video compare tool: 2160p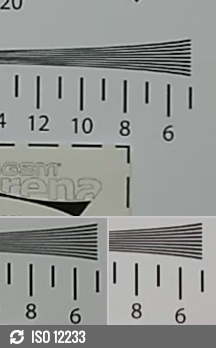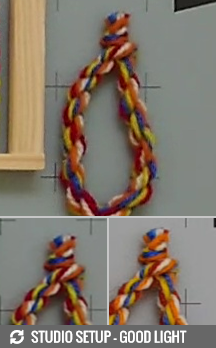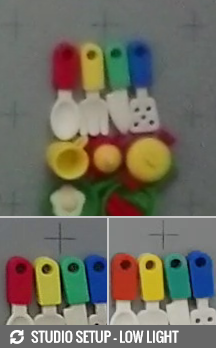 Sony Xperia XZ1 in our video compare tool: 1080p
Last, but not least, we will also mention another new Sony feature making its debut on the Xperia XZ1. It is not exactly a camera mode, but rather a separate application in itself, but we feel like it belongs in the camera section; its advanced feature set is likely dependent of the Motion Eye camera and potentially a few other bits of hardware as well. It is called the 3D Creator, and is purpose is the three-dimensional capture of objects for later use in things like digital avatars or even 3D prints. In its current state, it supports preset modes for a scanning a face, head, food, as well as a freeform mode.
The process is rather fiddly, taking a long time and some awkward panning and hovering around the subject, but the results show potential - especially considering that it's all done without the use of specialized sensors or even a second camera. The calculation is done on the phone itself too, so you don't even need an internet connection. We are definitely looking forward to see where Sony takes this one.