Wrapping it up
Sony Xperia XZ1 comes just five months after the Xperia XZs premiere, so Sony didn't exactly have time for a major overhaul. What it did have was the Xperia XZ Premium and its exclusive features to bring down the ranks, and a brand new Android version from Google.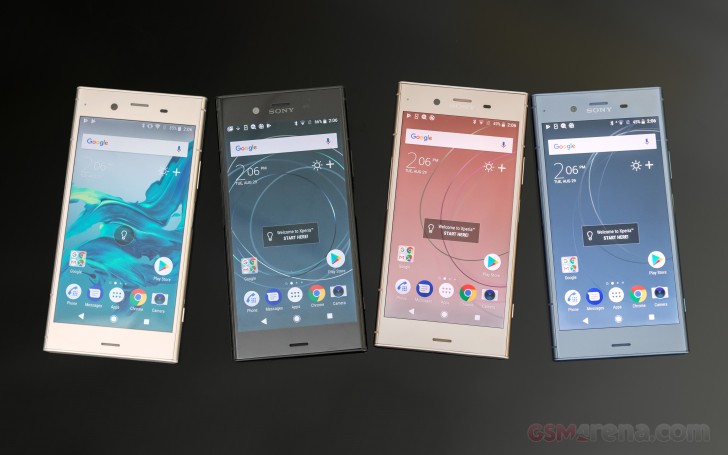 And using that, Sony has successfully made a worthy upgrade over the Xperia XZ and XZs. Maybe not a mandatory one, but one that will give you just enough so you don't regret your purchase.
The top of the line Snapdragon 835 chipset is both more powerful and energy-efficient than the 820. The 5.2" screen got a nice HDR upgrade, which is a nice boost - even if its application is limited to Netflix and Amazon at this point.
The polished design is probably the most prominent update. The Xperia XZ1 employs a single piece of metal bent over the internals and features an innovative take on the antenna lines. While it does look like the Xperias to come before it, the XZ1 feels more premium once you lay your hands on it. The new finish, color options, shaped and overall design made it one of the classiest smartphones to date. Sadly, it lacks the high-tech vibe of those Infinity and FullView displays, but that's easier to live with on a 5.2" phone.
Sony has also made some improvements in the camera - the 4K video capturing is now native in the camera app instead of being invoked as a separate shooting mode. The smile recognition and the autofocus for burst are some nice touches, too, though we would have appreciated improvement in the image quality, low-light samples in particular. It's a real shame given the huge sensors that all the Xperias employ lately.
Sony Xperia XZ1 key test findings
The refreshed Xperia design is recognizable, but also looks quite modernized. The metal unibody back feels very premium, but does necessitate some creative antenna solutions and a plastic top and bottom side. All color options look very nice.
The 5.2-inch LCD is quite impressive even if it's blacks could have been deeper. HDR10 support is a nice little treat, with content available from both Netflix and Amazon. The XZ1 supports advanced color correction, which you can use to calibrate the panel pretty accurately.
Battery life is surprisingly better than on siblings like the XZs and XZ Premium. Despite working with a lower capacity battery, the XZ1 leverages its efficient 10nm chipset and new Android Oreo software optimizations.
Sony has ported its standard Vanilla-like Android experience surprisingly well over to Android 8 on the first try. On the surface, it is the familiar Xperia deal - Stamina-branded battery-saving modes, and Sony's own multimedia apps. There are a few new Oreo features baked in, like notification channels and picture in picture video support.
The XZ1 lives up to flagship expectations and manages to utilize the Snapdragon 835 and 4GB RAM combo pretty well. It does tend to score a few points short of Snapdragon 835 competitors, but real-life performance is still great.
Just like most other recent Sony stereo setups, the one in the XZ1 isn't particularly loud. Still, it is a lot better for multimedia consumption than a mono alternative and the balanced speakers sound particularly nice.
Audio quality through the analog jack is only average in terms of both loudness and clarity.
The primary camera produces detailed photos, has improved corner sharpness, and very good colors, contrast, and dynamic range. Predictive capture recognizes smiles now, although it's only kicking in half the time. The new autofocus burst is nice, but low-light performance is rather disappointing for a flagship.
4K video look good, 1080p likewise. The 960fps slow-mo HD video recording holds a lot of potential, but capturing the right moment takes a lot of precision and practice, since you only have about 0.2 seconds to work with.
The XZ1 borrows its great 13MP, f/2.0 autofocus selfie shooter from the XZ Premium as well. It produces shots with plenty of detail and good dynamic range. Just keep the subjects well-lit and be mindful of the always-on skin smoothing (unless you opt for manual mode).
Noteworthy alternatives
There is a phone as big as the Sony Xperia XZ1, and that's the Samsung's Galaxy S8. It fits a bigger and higher-res 5.8" AMOLED screen in the same shell, opts for a more futuristic design, and a better camera with more accurate autofocus. The S8 is now cheaper than the XZ1, but the market will most surely correct this in the first month.
LG also managed to fit a bigger and higher-res 5.7" screen within the same footprint as the Xperia XZ1. It wows with thin bezels and dual-camera quality, but isn't quite a match in chipset and looks. The G6 less than the XZ1 though, which makes is a viable offer right now as the Snapdragon 820 is still delivering a flagship-worthy performance.
The Nokia 8 bets on more understated looks, but hops on the dual-camera bandwagon and offers native monochrome shots and bokeh effects. The selfie images are some of the best you can get from a smartphone, too. The vanilla Android is a treat for the purists, while the price is a match for the Xperia's.
The OnePlus 5 will give you AMOLED screen and a dual-camera on the cheap, while keeping the flagship Snapdragon 835 powerhouse and classy metal body. The Oxygen OS is still lightweight, though availability for this one is limited.
Xiaomi's Mi 6, where available, also focuses on the pocket-friendliness and comes with a 5.15" 1080p screen, current Snapdragon 835 chip and a dual-camera with 4-axis OIS and telephoto lens. The Mi 6 is noticeabley cheaper, though its scarce availability is somewhat of a turnoff.
Final verdict
The Sony Xperia XZ1 ticks quite a few right boxes, even if its upgrades are mostly incremental. The improved design, HDR screen, and performance make the XZ1 competitive if not quite class-leading. Sony fans will probably appreciate having the best form XZs and XZ Premium in one device, and those looking to try Oreo now have another option besides Nexus and Pixel phones.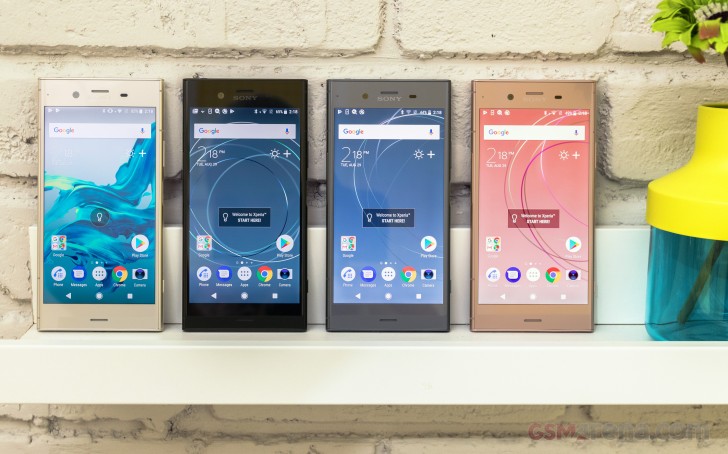 Beyond that, the Xperia XZ1 will have a much harder time competing, as there's seemingly better value to be had elsewhere. Then again, that might be where Sony's BRAVIA and PlayStation devices really help. Those three lineups work splendidly together, and having one of these boosts the usefulness of the others. So even if the XZ1 is unlikely to top any sales chart, it may move just enough units to be a profitable project for Sony.