A familiar 19MP Motion Eye camera
Sony has decided to stick to what it knows in the camera department, equipping yet another generation of devices with the familiar IMX400 ExmorRS, a.k.a. Motion Eye camera. 1/2.3", 1.22µm, behind an f/2.0 lens. Its field of view is still quite wide at 25mm (in 35mm equiv.)
The same module that appears on the XZ Premium, XZs, as well as the XZ1 pair.
This is not necessarily criticism in itself. Sony has been hard at work, optimizing the software processing and its new BIONZ algorithms. That said, if you hoped the Japanese giant would jump on the trendy dual-camera train this time around - this might come as a disappointment. There's no OIS either, the camera relying solely on EIS to keep things steady.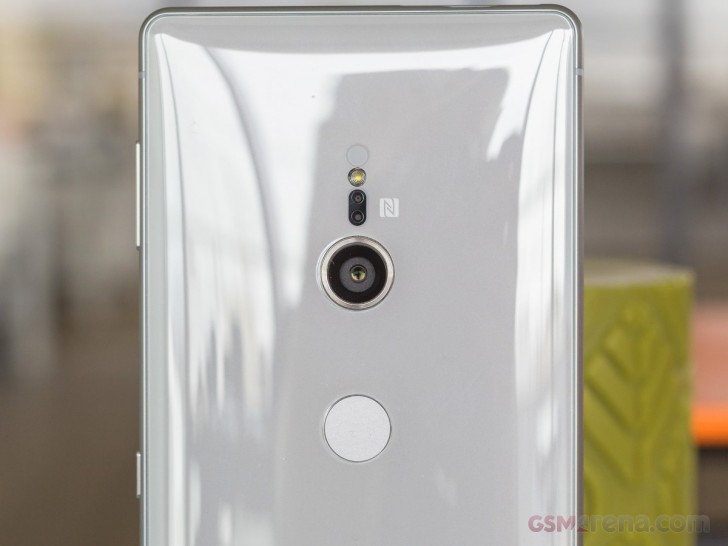 One thing that is part of the XZ2 camera package is Sony's excellent RAM chip solution, sandwiched right in between the sensor and control circuitry layers. It serves as an ultra-fast buffer where the camera can temporarily offload what the sensor captures without the need to wait for the storage to catch up.
This lets the sensor reads out the full 19MP resolution really fast, which prevents the nasty rolling shutter in photos of fast-moving objects. It also enables the headline feature - 960fps slow-motion video. Now, thanks in part to a hardware and software collaboration with Qualcomm on the Spectra 280 ISP, inside the Snapdragon 845, the slow-motion resolution has been bumped up to 1080p! Unfortunately, at haft the slow-mo burst length, but more on that in a bit.
Camera UI
There haven't been any radical changes to the Xperia camera UI in some time now. Well, that does depend on when you've last looked into it. For instance, a while back, Sony finally moved the 4K video recording into the resolution settings, as opposed to being a separate mode.
Speaking of resolution settings, you might want to go into settings and switch the default 17MP (16:9) one to 19MP (4:3), so you can get the highest possible resolution for your photos.
If you find the lens distortion of the XZ2 wide angle lens not to your liking, you can also experiment with the correction option. It does reduce the still quality a bit, though.
Naturally, Sony's familiar Manual mode is present as well. It is full-featured, with access to shutter speed, ISO as well as white balance and exposure compensation.
A handy and potentially shot-saving feature is called Predictive Capture. When the camera detects fast-paced movement, it records a few of the moments before you press the shutter. So, if you were late in clicking the shutter button, you would be able to use one of those pre-cached shots instead.
Image quality
Stills using the 19MP Motion Eye camera have been pretty consistent in quality across a few Sony devices now. Perhaps, with the exception of the XZs, which suffered from some notable corner softness issues.
In good lighting conditions, the XZ2 captures plenty of detail. Sony's color science hasn't changed much either - colors are reproduced very accurately, and the dynamic range is pretty wide.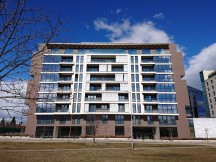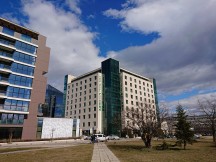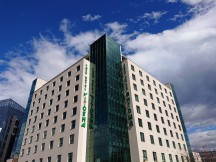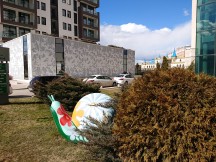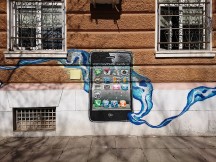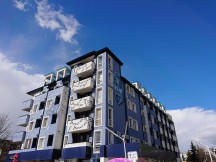 Sony Xperia XZ2 camera samples
Noise suppression artifacts are still abundant, though, even if the lighting was great. If you downscale those images to 12MP or less, that becomes less noticeable. That's a pretty common trait for the 19MP motion camera, along with the slight distortion in the corners, caused by the wide lens. All that said, we did notice some signs of Sony's re-designed BIONZ processing algorithm, namely in noise-reduction.
The new noise-reduction system seems to dial back the noise reduction a bit, as a whole, resulting in a more coarse and grainy rendition of noise but the level of the resolved detail is now higher. In low-light, the difference is even more pronounced with photos coming out looking substantially sharper and with better colors.
Superior Auto is typically very good at recognizing the scenes and adjusting parameters. If it detects the need for HDR, it will shoot in Backlit mode automatically.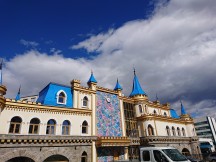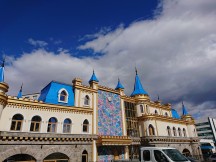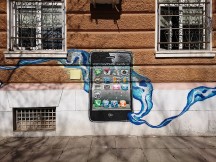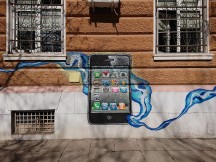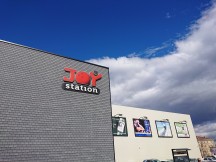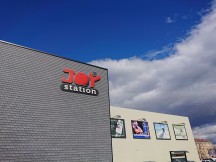 HDR Off • HDR On • HDR Off • HDR On • HDR Off • HDR On
There is manual HDR mode available in, well, Manual mode, but its switch is hidden in the advanced settings. Intelligent Auto is doing a good job, though, so you will rarely need to switch to Manual only to shoot HDR.
The panoramic shots have a height of up to 4,000 pixels. The resulting angle of view is up to you since you can stop the capturing process at any time. You do get plenty of detail and practically no stitching artifacts unless you shoot moving objects.
As we hinted before, low-light is where the new BIONZ platform seems to shine the most. Historically, this is where 19MP Motion Eye Xperia's have struggled a bit. The XZ2 still has to battle the lack of OIS, so a tripod will always yield better results. But even without one, the new Multi-Frame noise reduction seems to do a better job, compared to earlier Sony algorithms.
Grab a tripod, and things get even more interesting.
Tripod detection appears to be better optimized on the XZ2, and the new software feels comfortable pushing the shutter speed even lower.
For instance, our Superior Auto in-studio test shot was taken at ISO 200 and a 1/8s shutter speed - camera settings which previously were achievable only through manual mode. Resting the phone carefully on a level surface can yield the same results.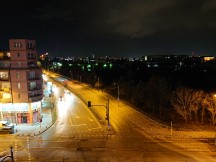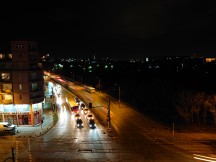 Stationary Superior Auto at ISO 160 • Manually setting the ISO down to 50
As for the low-light color reproduction improvements, Sony also associates with BIONZ, we can't really say we are noticing a major difference, compared to the likes of the XZ Premium or XZ1.
Here is a close up crop from the same scene, captured with the Xperia XZ1 and XZ2 under identical conditions, with identical settings in Superior Auto mode, using a tripod.
Overall, low-light performance on the XZ2 has made a step in the right direction. It's not exactly flawless, but certainly an improvement over past Sony phones.
Naturally, we shot our standard posters with the Xperia XZ2 as well. You can use our photo compare tool to see how it stacks up against competitors.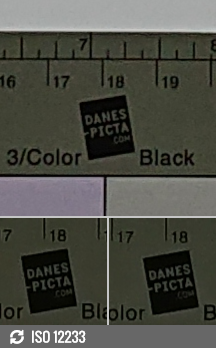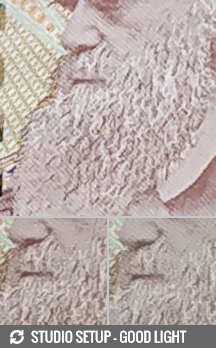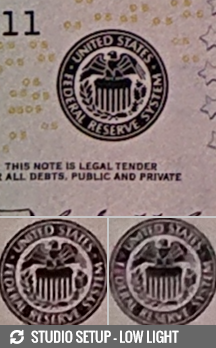 Sony Xperia XZ2 vs. Sony Xperia XZ1 vs. Sony Xperia XZ Premium in our photo compare tool
Selfies
Before we move on to video, we also took a few selfies for you to check out. The selfie camera on the XZ2 did take a hit in specs, likely associated with the new design with slimmer bezels. Resolution is down to 5MP (f/2.2, 1/5"). There is no autofocus either.
We can't complain about any lack of details. Samples came out nice and sharp and dynamic range is also decent. You can also enable/disable the beautification enhancement from Settings.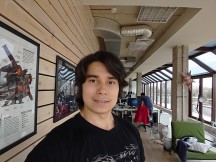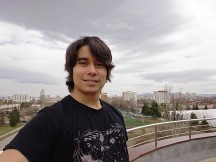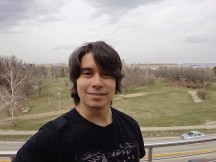 Xperia XZ2 selfie samples with beauty filter on
Video recording
As far as the camera UI goes, once again there is little to no change to observe. We remain grateful to Sony for including a proper video viewfinder - a feature frequently going amiss on devices nowadays.
Despite the familiar 19MP Motion Eye camera, video recording on the XZ2 has a few new tricks added to the mix. For one, there is the upgraded slow-motion capture, we mentioned earlier.
The maximum resolution for the clips has been bumped up to 1080p. However, since Sony hasn't doubled the capacity of its custom RAM buffer solution, you can only capture slow-motion bursts of half the length compared to the 720p ones.
720p is still a fall-back option though. And given that you only have 0.18 seconds to work with, even in HD and the result is really dependant on proper lighting and timing on your part, lowering the resolution remains a pretty viable option.
The process of shooting a 960fps clip is still just as complicated as it was on the Xperia XZ Premium and the XZ1. You have to switch to video recording, then hit the slow-motion button, then start recording the video and then hit the slow-motion button again at the moment you want. This certainly excludes any potential for capturing the odd moment on a whim, and you certainly have to prepare your shots.
Even if you go through the sequence, nailing the right moment is still quite hard as the camera doesn't start recording when you hit the button. Instead, it offloads what's already in its buffer, so it shows you the recording of the events that have already happened when you press the button. Once you get the hang of this, it becomes easier, but getting the timing just right is still a hit-or-miss affair and has not been improved over last year.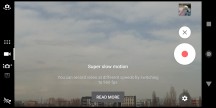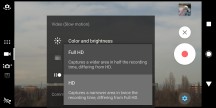 Slow motion recording interface
While on the subject of new video recording tricks, there is also the 4K HDR recording mode - a Sony and potentially Android first. This is another fruit harvested from the collaboration between Sony and Qualcomm on the Spectra 280 ISP, inside the Snapdragon 845. It does take a lot of processing and bandwidth to pull this off.
There are some caveats, though, unlike the regular 4K footage, the XZ2 can pump out at 30fps and a video bit-rate of around 55 Mb/s, the HDR 4K clips end up with about 24 frames each second and a bitrate of around 35 Mb/s. You are loosing quite a bit of detail in the process and the result has a sort of cinematic feel to it.
Still, the wider BT.2020 color space is definitely visible on the XZ2's certified HDR display. And that's an important note to make here. Although we are providing a sample video, as always, unless you watch it on a BT.2020 compliant display, or at least a similar HDR one, it will likely look washed-out not revealing its true colors. Played back on the XZ2 itself, the sample exhibit more true-to-life colors, with a lot more discernible shades and better contrast.
HDR videos get recorded in HEVC, and you can also bump the resolution down to 1080p. Interestingly enough, even with fewer pixels, the video stream still comes out in a cinematic 24fps, with a bitrate of 18Mbps, or so. Seeing how that is the case, it is understandable that setting the resolution to 1080p@60fps disables HDR mode entirely. Perhaps the next generation of hardware can bring that as well.
While on the subject of seemingly odd limitations, there is still no Intelligent Active Stabilization in the 4K or 1080p@60fps recording modes. Historically, flagship Xperias have had no optical image stabilization, and neither does the XZ2.
As far as regular 4K video quality goes - it is pretty comparable to that of the XZ1 or the XZ Premium.
Videos have plenty of detail, great contrast and dynamic range and accurate colors. There is no corner softness either. Processing is rather laid-back, in the sense that not much sharpening is applied.
The only slight issue we had was a small "wobble," which we believe is slight focus hunting. Wind could play some role in the outdoor samples, but the issue appeared while shooting our test charts indoors as well.
Using the HEVC (or H.265) codec is now an option at any resolution, whereas the new codec was previously limited only to 4K. If you decide to throw in HDR at any resolution, H.265 becomes your default and only choice.
HEVC offers notably more efficient compression - one of our sample 3 minute 4K videos came out 1.24GB in H.264 but only 790MB in H.265. Pixel-peeping does reveal small potential differences in quality between the two, but almost insignificant. It is worth opting for the newer and more efficient standard, especially now that YouTube supports it.
1080p videos come with very good quality and smooth framerate no matter if you opt for 30 or 60fps.
You can download short untouched samples of all the video modes we tested, if you like - 4K (10s, 70MB), 4K HDR at 24fps (10s, 44MB), 1080p at 30fps (10s, 22MB), 1080p HDR at 24fps (10s, 22MB) and 1080p at 60fps (10s, 38MB).
And here is the Xperia XZ2 in our video compare tool.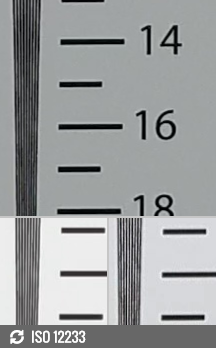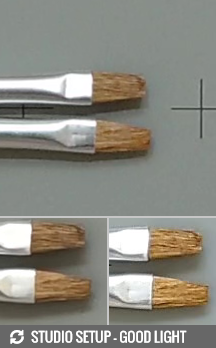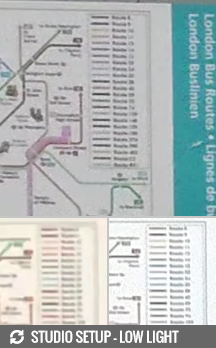 Sony Xperia XZ2 in our 4K video compare tool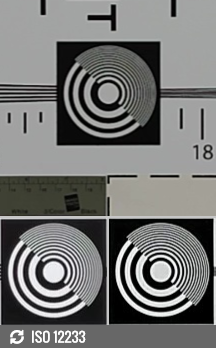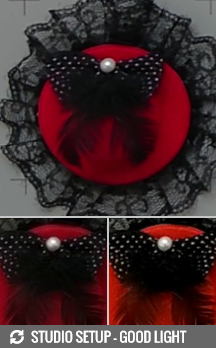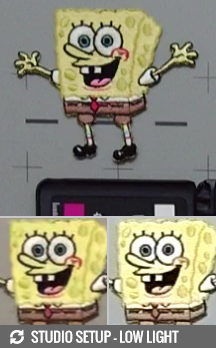 Sony Xperia XZ2 in our 1080p video compare tool
To top the camera portion of the review off, we should mention that Sony has sprinkled a few new extras in its 3D Creator app. If you haven't heard of it, it's a software that lets you create three-dimensional captures of objects. When the feature made its debut on the Xperia XZ1, it's end-goal was rather unclear. Facebook has now stepped in to simplify the sharing process. You can upload your creations to the site directly, where they can be viewed in all their 3D glory without any additional software.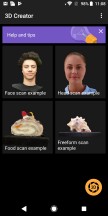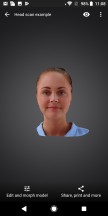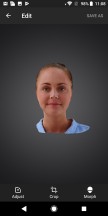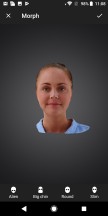 3D Creator app, now with selfie support
3D capture can now work with the selfie camera as well. Making a scan of your face and head is even more fiddly and frustrating than having somebody hover around you for a few minutes. On the plus side, however, this could hint that there are no real hardware requirements for the system to work, making it potentially portable to other devices.
Last, but not least, Sony now has a new cloud service that promises to take your scans and imbue them with more polygons, to make them smoother and more precise than ever. We would have loved to test this out, but sadly, it is still not live as of writing this review.
And finally, in an attempts to stay trendy, Sony has pre-loaded a Bokeh app on the XZ2. Since the phone only has one camera, it operates the old-fashioned way - by taking a pair of photos and then allowing the user to adjust the focus, blurring the rest, as best it can. It works surprisingly well if you line up your shot correctly.