Slow-mo video recording
Sony Xperia XZ2 Compact might be packing the usual familiar 19MP Motion Eye camera, but its video recording got a few new tricks added to the mix. For one, there is the upgraded slow-motion capture, we mentioned earlier.
The maximum resolution for the slow-mo clips has been bumped up to 1080p. However, since Sony hasn't doubled the capacity of its custom RAM buffer, you can only capture slow-motion bursts of half the length compared to the 720p ones.
720p is still a fallback option though. And given that you only have 0.18 seconds to work with, even in HD and the result is really dependent on proper lighting and timing on your part, lowering the resolution remains a pretty viable option. We wish for Sony to have opted for an automatic detection like Samsung did for the S9 series.
But the process of shooting a 960fps clip is still just as complicated as it was on the Xperia XZ Premium and the XZ1. You have to switch to video recording, then hit the slow-motion button, then start recording the video and then hit the slow-motion button again at the moment you want. This certainly excludes any potential for capturing the odd moment on a whim, and you certainly have to prepare your shots.
Even if you go through the sequence, nailing the right moment is still quite hard as the camera doesn't start recording when you hit the button. Instead, it offloads what's already in its buffer, so it shows you the recording of the events that have already happened when you press the button. Once you get the hang of this, it becomes easier, but getting the timing just right is still a hit-or-miss affair and has not been improved over last year.
HDR video capturing
The Xperia XZ2 Compact has true HDR recording mode at 4K or 1080p resolution at 30fps - a Sony and potentially Android first. This is another fruit harvested from the collaboration between Sony and Qualcomm on the Spectra 280 ISP, inside the Snapdragon 845. It does take a lot of processing and bandwidth to pull this off.
There are some caveats, though, unlike the regular 4K footage, the XZ2 can pump out at 30fps and a video bit-rate of around 55 Mb/s, the HDR 4K clips end up with about 24 frames each second and a bitrate of around 35 Mb/s. You are losing quite a bit of detail in the process and the result has a sort of cinematic feel to it.
Still, the wider BT.2020 color space is visible on the XZ2 Compact's certified HDR display. And that's an important note to make here. Although we are providing a sample video, as always, unless you watch it on a BT.2020 compliant display, or at least a similar HDR one, it will likely look washed-out not revealing its true colors. Played back on the XZ2 or XZ2 Compact, the sample exhibit more true-to-life colors, with a lot more discernible shades and better contrast.
Regular video recording
Drop all the fancy modes, and you would still get lots of options for the video capturing. The Xperia XZ2 Compact can do 4K videos, but oddly the 60fps options is available only for the 1080p resolution.
While on the subject of seemingly odd limitations, there is still no Intelligent Active SteadyShot Stabilization in the 4K or 1080p@60fps recording modes - just Standard SteadyShot. Historically, flagship Xperias have had no optical image stabilization, and neither does the XZ2 Compact.
Using the HEVC (or H.265) codec is now an option at any resolution, whereas the new codec was previously limited only to 4K. If you decide to throw in HDR at any resolution, H.265 becomes your default and only choice.
HEVC offers notably more efficient compression - one of our sample 3-minute 4K videos came out 1.24GB in H.264 but only 790MB in H.265. Pixel-peeping does reveal small potential differences in quality between the two, but almost insignificant. It is worth opting for the newer and more efficient standard, especially now that YouTube supports it.
The 4K and 1080p videos all have plenty of detail, great contrast and dynamic range, and accurate colors. There is no corner softness either. Processing is rather laid-back, in the sense that not much sharpening is applied.
There was this small "wobble," which we believe is slight focus hunting. Wind could play some role in the outdoor samples, but the issue appeared while shooting our test charts indoors as well.
We've compiled a playlist of all 4K and 1080p videos we shot on the Sony Xperia XZ2 Compact.
You can download short untouched samples of all the video modes we tested, if you like - 4K (10s, 68.5MB), 4K HDR at 24fps (10s, 44MB), 1080p at 30fps (10s, 21MB), 1080p at 60fps (10s, 39MB) and 4K HEVC (10s, 41MB).
And here is the Xperia XZ2 in our video compare tool.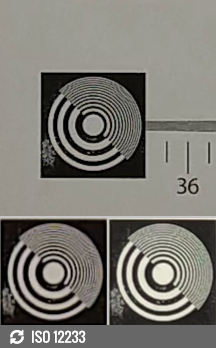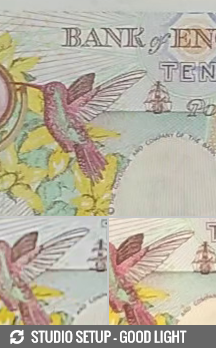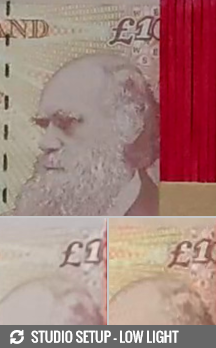 Sony Xperia XZ2 Compact vs. Galaxy S9 vs. iPhone 8 in our 4K video compare tool
Finally, here is 1080p video we shot with the selfie camera. The SteadyShot stabilization was turned off, but you can the proprietary EIS for selfie stabilization, too.