Sony unveiled the Xperia XZ2 Premium back in April, but we still donít have a price for it. That might change on July 5 as Sony Mobile Taiwan has scheduled an event, where it is expected to reveal the price tag for the dual camera flagship.
According to info from earlier this month, Sony will start accepting pre-orders in China on July 2. The price wasnít announced officially, but a CNY 6,000 ($965) estimate was kicked around the rumor mill.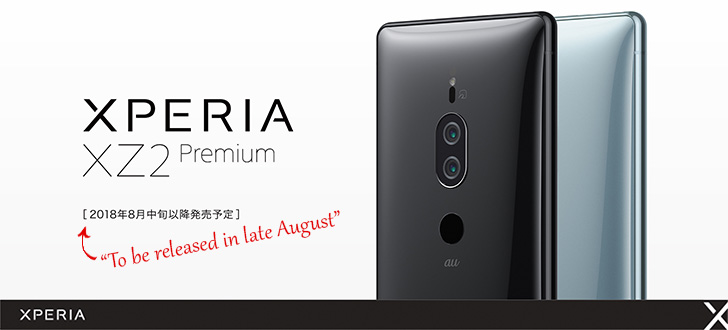 The Sony Mobile Japan website puts the release date of the phone in late August. With an NTT DoCoMo contract the Xperia XZ2 Premium will cost JPY 67,392 ($615). As for Europe, itís anyoneís guess.
A
My nokia 1100 fell on floor and surprisingly , my floor is still intact !!
?
If u live in southeast asia, then you lied. Dont be a liar. All sony centers in the entire s.e.a countries are bad. Even in singapore, sony service center has the lowest service standard compared to its competitors. All sony centers in all c...
Agree. I decided purchase my Z2 4 year ago, I know the design is durable uni-body, waterproof IP65 and IP68, dual front stereo speakers, Walkman music quality, less than one second turn the Web page faster than my computer and it really gorgeous. And...