Camera
As previously mentioned, the Xperia XZ2 and XZ2 Compact are thankfully identical in the camera department. Both use a 19MP, 1/2.3" Sony IMX400 camera, f/2.0 lens as a main shooter - a setup actually borrowed from the Xperia XZ1. Sony is actually pretty open about the carry-over, even going as far as to admit that its custom stacked RAM buffer solution for the camera sensor is identical.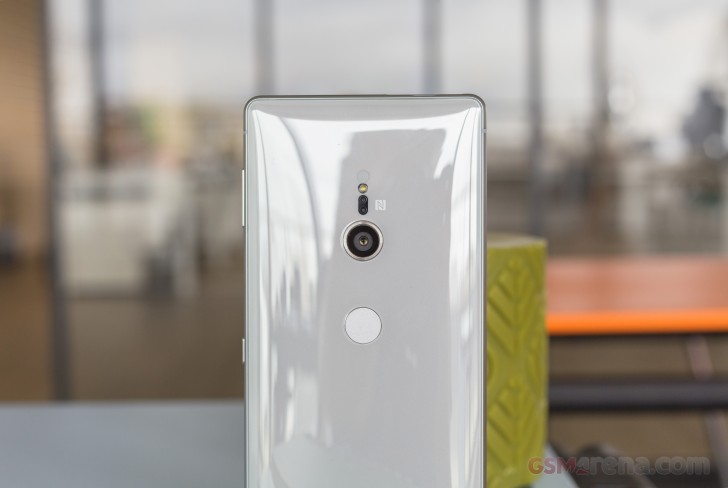 What has changed, however, is the processing, as well as a couple of new/improved features. Besides being a true number-crunching powerhouse, a quick look at the camera section of the Snapdragon 845 reveals some real next-gen mobile photography potential. Sony has played a special part in all this since it helped co-develop the Qualcomm Spectra 280 ISP in question.
It's hard to pinpoint exactly where the line between software and hardware collaboration is drawn between the two parties, but on Sony's PR side there is "BIONZ" - a redesigned imaging algorithm/architecture.
It's a multi-layer system that spans from hardware implementation all the way to signal flow and performance tweaks and enhancements. At the user end of it all are a few promises, that boil down to improved detail/resolution and noise-handling in low-light conditions, as well as improvements in overall color reproduction. It mention techniques like Color conversion and Multi frame noise reduction. All pretty lofty titles and goals, but we won't be able to properly judge on the quality of execution until we get the XZ2 in for review at the office. Hopefully pretty soon.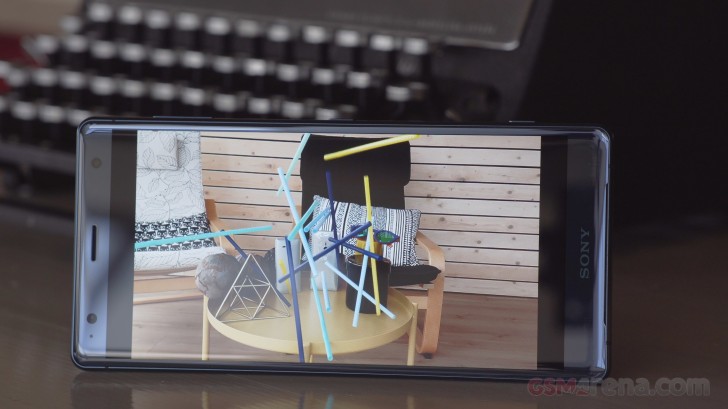 Sony added a couple of other more tangible camera features to the XZ2 pair as well. First up, there is the coveted 960fps slow motion video capture mode, enabled through the custom ISP RAM solution, we mentioned earlier. Now it is available in 1080p mode, as well as 720p. The bump in resolution definitely makes the footage more usable in practice, however, the upgrade comes at a price. Since the RAM solution in question hasn't grown in storage size, 1080p slow-mo segments are half the length of their HD counterparts. Sony's predictive trigger system can help a bit, but capturing just the right moment just got twice as hard and it wasn't a walk in the park to begin with.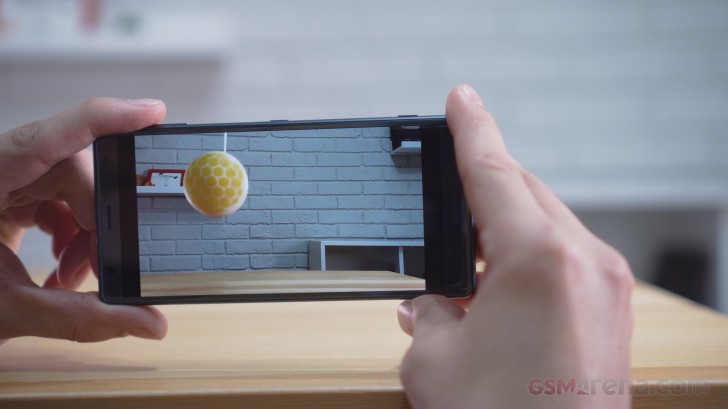 The other novelty is 4K HDR video capture. This is definitely the first time we are seeing this on a smartphone. Sony even goes as far as to call it a "world's first", which could very well be true, but we would rather steer clear of that particular flame war.
Anyway, both the XZ2 and XZ2 Compact can capture video in 10bit HLG BT.2020 true HDR. Naturally, play them back on the compatible HDR panels as well.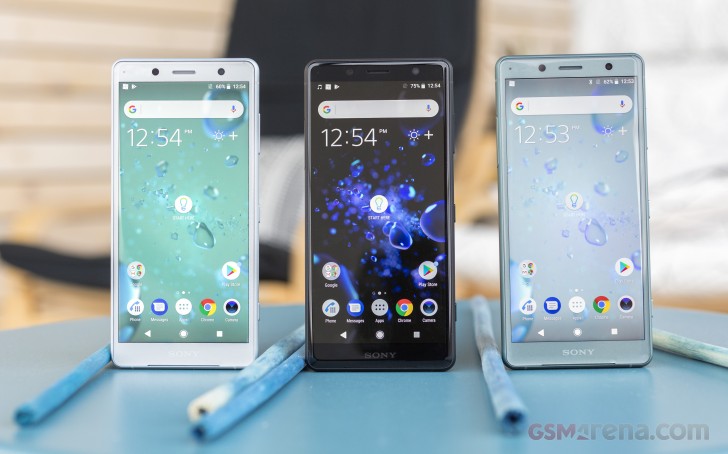 As far as we can gather, the effect is actually done by capturing two simultaneous stream from the main camera and then joining them together. The resulting bitrate definitely fits with such a scenario. There is so much data in the video stream that an average PC likely won't be able to cope with the video playback at all. That leaves the phone itself as a playback device or perhaps YouTube, although support on the latter is still pending confirmation.
Interestingly enough, despite all the ISP and processing improvements and data throughput increase, necessary to handle 4K HDR and 1080p slow-mo, the Xperia XZ2 and XZ2 Compact units we handled could only do 60fps recording in 1080p. We really did expect 4K@60fps as well, but that might still come at a later point.
To be fair, the OS these phones came with was still very rough around the edges, often experiencing slowdowns and even crashing, especially in the camera app.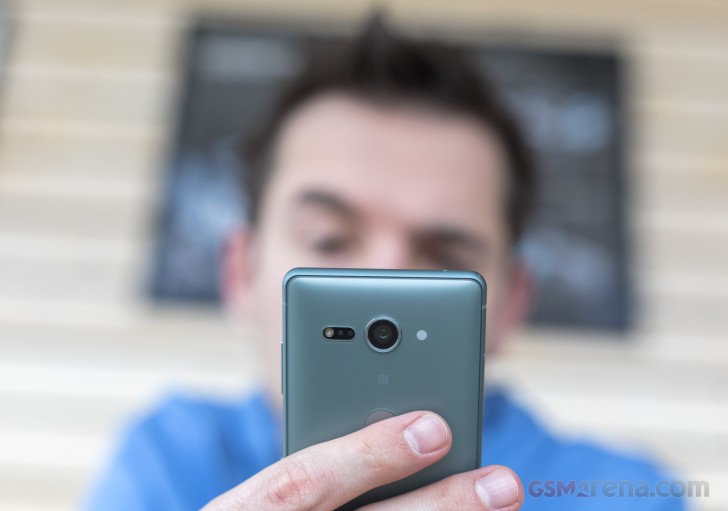 The XZ2 and XZ2 Compact share a selfie snapper as well. It is a 5MP unit, which means that in pure resolution terms, it is a clear downgrade compared to the 13MP, f/2.0 of the Xperia XZ1. It offers an 80-degree field of view and is still fixed focus.
Other features
While still on the topic of cameras, the new and improved 3D creator app is worth mentioning. The premise isn't new, but Sony is introducing a few extra features and improvements to make it a bit more alluring and usable.
First off, there support for the front camera now, so you can finally make a scan of yourself without the help of a buddy.
Naturally, this will leave you with comparatively worse results over using the main camera. Still, the scan is a lot more dependant on other factors, like proper lighting and good execution, so If you have a steady hand, and learn all the moves, selfie scans are perfectly plausible. Plus, Sony has a new server-side feature that promises to increase the polygon count of any scan you send it. That's another interesting concept, we would be able to judge properly only during the full review and once the service is actually up and running.
Last, but not least, sharing your 3D scans is now noticeably easier. For one, you can already post them to Facebook, where your friends and family can spin and pan around your 3D mugshot all they want, without requiring any additional software or service. Sony is also promising more third-party integration in the future.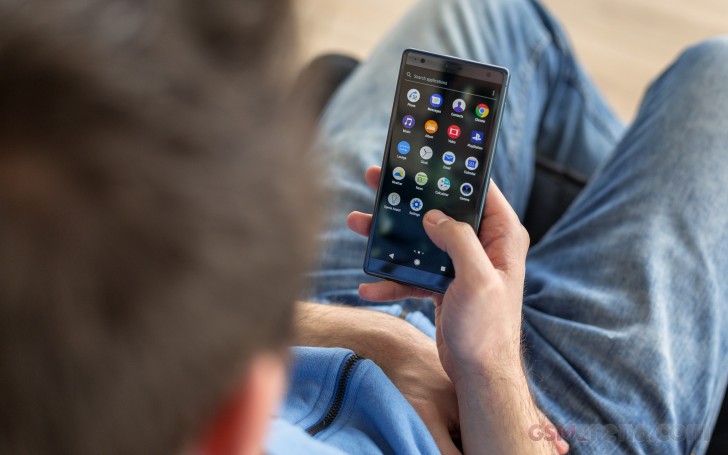 Last, but not least, Sony is dipping its feet a little bit deeper into the trendy assistant department. Xperia Assist 2018 now offers an interactive interface, complete with a comprehensive list of automation and various maintenance features, as well as contextual notification icons for the lock screen.
It still lacks a voice of its own, or any AI and natural language smarts near the levels of competitors like Google Assistant, Siri or Alexa. This can be both a turn-off and a bonus, depending on your personal stance on AI assistants. Regardless, in its current form, the Xperia Assistant is actually pretty functional and comprehensive for finding settings and automating tasks.