5.2-inch FullHD IPS display
Sony is confident it nailed the flagship display size and resolution with the Xperia Z2 and has been sticking with it ever since, now including the Xperia XZ. A 5.2-inch FullHD display means a density of 424ppi, which is plenty sharp. However, the likes of LG and Samsung have moved to QHD for similarly sized displays, and Sony is trailing in the specs race even if the tangible benefits of such high pixel density may not be that easily observable with the naked eye.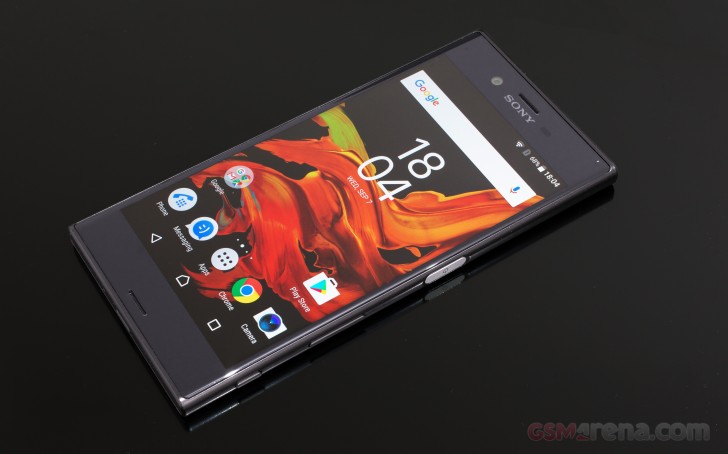 Sharpness aside, the Xperia XZ is equipped with one high-quality IPS panel. Viewing angles are great and the phone is also perfectly usable outdoors in bright daylight.
In our tests, it achieved a maximum brightness of 619nits in Auto mode, which is an improvement over both the Xperia Z5 and the X Performance. Contrast is excellent too at 1394:1, trumping the Z5, and on par with the X Performance.
Color reproduction accuracy is not as impressive, with an average deltaE of 6.2. What's unpleasant here is that white and varying levels of gray have a pronounced bluish cast. White is off by the biggest margin - deltaE is 10.7.
Connectivity
The Xperia XZ is well stocked on connectivity options. Our review unit is the single-SIM version (F8331 model name), but there's also a dual-SIM one (F8332). The slot in that case is of the hybrid variety though - it's either a second SIM or a microSD card - you can't have all three.
LTE Cat. 9 (450Mbps down, 50Mbps up) is supported. The phone also comes equipped with dual-band Wi-Fi a/b/g/n/ac with 2x2 MIMO antennas for speeds up to 433Mbps (if you have an 802.11ac capable router). Local connectivity goes on with Bluetooth 4.2 with aptX and Low Energy, and NFC.
The Wi-Fi connection can be used for screen casting - be it Miracast, Google Cast, or DLNA. If you connect a DualShock controller, the Xperia XZ can even double as a portable console streaming your Playstation 4 games via PS4 Remote Play. It can also connect to your car's stereo system via MirrorLink.
GPS, GLONASS and BeiDou satellite positioning is supported, unless you're in the US, where it's just GPS and GLONASS.
The USB port is Type-C, but it only conforms to USB 2.0 spec and not 3.0 or 3.1. It lets you hook up USB storage and accessories, but you'll need to select the data transfer mode every time you connect it to a PC, as it defaults to charge only, which is somewhat annoying but we guess it's there for a reason or use case we can quite think of.
Sony has dropped MHL support, so you have no wired way to output an image to a TV.
The Xperia XZ has no FM radio though. Funnily, to get that you'll need to look lower in the lineup, the Xperia X has it.
Sony Xperia XZ battery features
As we already mentioned, our test unit had some software limitations, which prevented us from conducting our thorough battery tests. So instead of actual tests this chapter will only list the features that Sony has implemented hoping for improving battery performance and longevity.
The Xperia XZ relies on a 2,900mAh battery to keep it powered. That's the same capacity as the Xperia Z5 before it, while the Xperia X Performance has a 2,700mAh power pack. The majority of current Android flagships are around that number too, with the HTC 10 and Samsung Galaxy S7 having a smidgen more juice to work with (3,000mAh), and the LG G5 - slightly less (2,800mAh).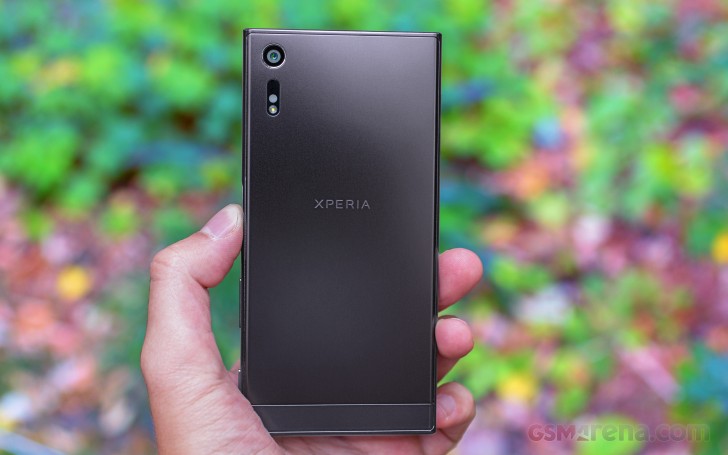 Much like the previous X-series phones, the Xperia XZ has the Qnovo adaptive charging technology built-in. The technology allows the phone to monitor the cell's electrochemical processes in real time and adjust charging parameters accordingly to minimize cell damage and extend the battery unit's lifespan.
Qnovo claims the battery should last hundreds of charge cycles more than a conventionally charged battery. This means a year or so of extra longevity as in theory if the battery ages better, it should hopefully be able to hold charge better in time (an important aspect for a phone that has its battery sealed-in).
Battery Care is another proprietary Sony feature, which however is introduced with the Xperia XZ. It won't be available on all markets though, so if it sounds like something you might be interested in, check back with your local Sony rep.
So what does Battery Care do? Say you charge your phone overnight, and you regularly plug it in at midnight and unplug it at 8 in the morning. In time the phone will recognize the pattern, charge the battery to 90% and then stop charging. And then at, say, 7:30 in the morning it will pick up where it left off and top it all up to 100% at a slower pace. If it hasn't picked up your routine, it'll do a standard charge.
The handset also supports the Qualcomm QuickCharge 3.0 (and, of course, 2.0), but we're not sure if it will come bundled with a charger to match. It will most probably be a regional thing.
On the software side of things, there's Sony's Stamina battery saving feature. It has two modes: regular Stamina, and Ultra Stamina. The first disables non-essential features like GPS and vibration, and takes performance down a notch.
Ultra Stamina is for absolutely dire occasions when you don't expect to be able to find a power outlet for a long period of time. Enable that and it's back to basics where you get a single homescreen with access to the dialer and contacts, text messages, camera, clock - just the basics. Going out of Ultra Stamina requires a restart.
We know you're itching for the battery life scores but we'll be testing how the battery performs once Sony comes out with the final retail-ready firmware for the phone and we come up with our full review.