Mini gone big
Sony Xperia Z1 Compact review: Mini gone big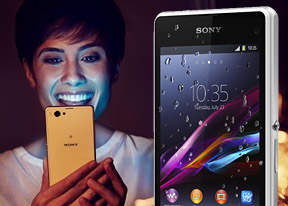 Still image quality
Finally, we get to the image quality. We'll start off with full resolution shots from Manual mode and then we'll look at the Superior Auto shots. We've also done low-light shots to see if all the brand-name camera elements have paid off.
We can safely conclude that the 20MP camera on the Xperia Z1 Compact captures more fine detail than the 13MP cameras of the competition, so the extra resolution is not a marketing trick. Colors are accurate if slightly under-saturated and the white balance is good, slightly warm. The maximum image sharpness at 100% is perfectly good and the photos come out well balanced and pleasant.
Unfortunately, it's not all roses and sunshine. We are quite unhappy with the lens quality of the unit we had for review. It reaches maximum sharpness only in the center and the rest is noticeably blurry. Of course, that may be due to the pre-release status of our unit.
The 20MP shots have average amount of noise but the good thing is that it's mostly luminance noise as opposed to the more unpleasant chromatic noise. What's not that good is the sharpening algorithm of the camera sharpens the noise by the image sensor making it more pronounced. This is more noticeable in the more blurry areas, closer to the edges of the frame.





Sony Xperia Z1 Compact camera samples: Manual mode
The sharpened noise patterns remain visible even in Superior Auto mode though they are a lot less. Still, while you're unlikely to view a 20.7MP image at 100%, you're more likely to do so with an 8MP image - Superior Auto produces images just the right size for UHD screens.
We'd be first to admit that the Superior Auto 8MP shots have their benefits over the full-res ones. Most of the noise goes away, while there's still plenty of fine detail. File size also drops from 5-6MB to around 2MB, which makes storing and online sharing less of a pain.
The down-sampled 8MP photos look slightly better than they would if you simply downscaled the image yourself. The color rendering is different; it's punchier and produces more pleasant-looking photos.
In high-contrasty light conditions, they also have a sort of a toned down HDR look, so we would guess it's one of those things that makes this Auto mode Superior. The 8MP images may turn out to be the better choice after all.





Sony Xperia Z1 Compact camera samples: Superior Auto mode
The camera has an HDR capture mode, but it's available only in Manual mode and then only at 8MP or lower as the output resolution. The HDR mode doesn't work at 20.7MP. Here are two shots, one with HDR off and one with HDR on.







Normal Mode • Superior Auto • HDR on (8MP)
The HDR mode is conservative and rescues both the highlights and shadows without making the contrast too low. That said, in this sort of scene Superior Auto produces some quite usable images too, a middle ground between the regular manual and HDR modes.
Shooting in low light makes the noise stronger and you'll need a steady hand as handshake is common. The LED flash doesn't change much but that extra light is enough to bring the noise down a little. Downsampling in Superior Auto is once again beneficial as it lowers the noise, too, and you might want to use it in darker scenes where there is not much detail to begin with, so the downscaling makes no harm anyway.
We should note that the LED flash was virtually no help. It's not really powerful enough for shooting from a distance (around 3m in this case).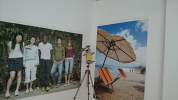 Low light samples: Normal mode • Superior Auto
Still camera comparison
We uploaded the full resolution 20.7MP photos to our photo quality comparison database to compare against other high-resolution monsters (like the ones from Nokia). You can use the tool's downscaling feature to match another phone's resolution or view photos at 100%.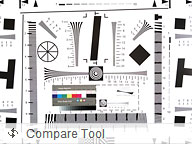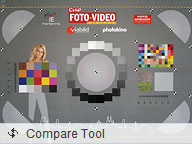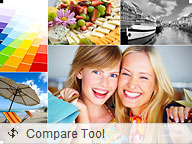 Sony Xperia Z1 Compact in our photo quality comparison tool
You'll notice that the Xperia Z1 shots look better in places. Those were shot with Android 4.2.2, while the Xperia Z1 Compact shots were with 4.3. At the very least, Sony has changed the noise reduction and sharpening parameters, but there may be more changes under the hood. One thing is clear though, the company still hasn't found the perfect settings.
We included Superior Auto shots in our Image Compare tool, as well. This way you can see how this mode compares to the rest of the competition and the untouched 20.7MP shots.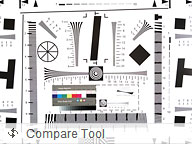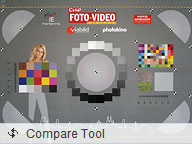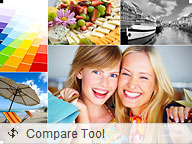 Sony Xperia Z1 Compact with Superior Auto mode
Notice how the image gets softer in certain areas - part of that is due to the lens and part due to the new processing.
Video recording done in 1080p
The Sony Xperia Z1 Compact is capable of capturing 1080p video at 30fps and that's about it. With the inclusion of the powerful Snapdragon 800 SoC we would've liked to see 1080p video recording at 60 fps or even 4K but we guess that's just too much to ask from Sony at this point. In any case, there aren't too many 4K screens around yet, so it may not be such a big loss. 1080p is still competitive enough.
The camcorder app UI is practically the same as the still camera's. You can set a timer and fiddle with settings like exposure, metering, focus mode, etc.
For videos the Z1 Compact features a proprietary SteadyShot digital image stabilization, but there's a price to pay - the field of view (FoV) is reduced (it's how all digital stabilizations work). The phone is smart enough to detect whether you are shooting hand-held or you have rested it on something stable but you get the reduced FoV either way.
If you go into video mode from the Manual shooting mode, you get an actual HDR setting and scenes.
You can also snap stills during video recording but that's not of much use as you only get 1080p images, you might as well grab a frame from the video. Also note that the image processing is different than still shots.
The Sony Xperia Z1 Compact is a reasonably powerful camcorder. It captures 1080p videos at just under 30 frames per second with a good bitrate of 17-18Mbps with stereo sound recording with a bitrate of 128 Kbps and 48 kHz audio sampling rate.
The end results are pretty good, but not perfect. There's plenty of fine detail, but colors are off the mark (not enough saturation and a cold white balance). On the positive side, the videos are smooth with a framerate of 29.7fps with minor variations.
The continuous autofocus is much too eager and triggers all the time, even when there's barely anything in front of the camera.
Here's a sample for you.
Video camera comparison
The Sony Xperia Z1 Compact maxes out at 1080p video resolution, which is the norm for current flagships. You can check out how it does against the competition in good and low lighting conditions and look at the ISO chart for a synthetic estimation of the resolved detail.