The Sony Xperia Z1S, aka Xperia Z1 mini, leaks started as soon as it became clear that the Xperia Z1 f will be exclusive to Japan. Now the Xperia Z1S has cropped up on an official Sony site in another country, which lends support to the rumors of an international launch (note that the page has since been taken down).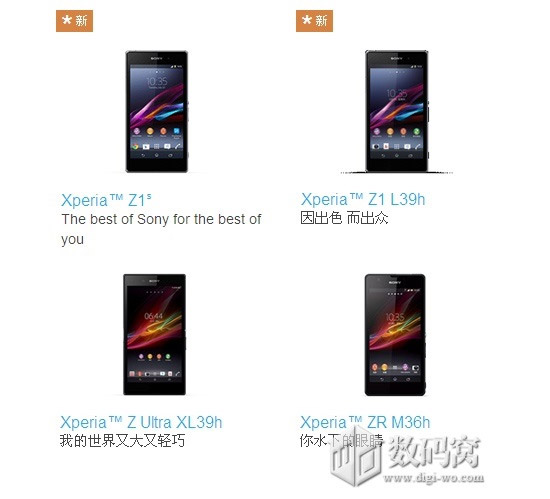 Unfortunately, that country is China and plenty of makers (Sony included) have phones exclusive to China, so this isn't a strong confirmation of a global launch. Still, we won't have to torture ourselves with a long will-they-won't-they as rumors indicate that the Sony Xperia Z1S will be unveiled on November 12 in Shanghai (that's tomorrow!).
Note that the S in Xperia Z1S is officially styled as superscript, but we'll skip that in the interest of readability.
A quick refresher for those who haven't been following the rumor mill, the Xperia Z1S is rumored to have a compact 4.3" 720p screen and the full set of specs that made the Xperia Z1 so good – a 20.7MP 1/2.3" sensor, a Snapdragon 800 chipset and an IP58 rating. This would make it the first proper flagship mini, something the HTC One mini and Samsung Galaxy S4 mini failed to achieve.
Thanks to everyone who sent this in!
D
looks like there isn't going to be any launch today :/
A
Yeah, except that when you look at it in percentages you rapidly realize that one isn't failing any more than the other, they are just selling A LOT more and you are just one little guy having to deal with a Goliath that sells almost in bulk. If...
D
Some people use their phones while lying in bed. This is when display viewing angle matters.