We've encountered yet another image of the upcoming Sony Xperia Z1S, sitting next to the Xperia Z1. The Xperia Z1S is taunted as the international version of the NTT DoCoMo Japan-exclusive Xperia Z1F.
According to the source of the image the picture handset is Xperia Amami, but the widely rumored Xperia Z1S name hasn't been confirmed by Sony just yet.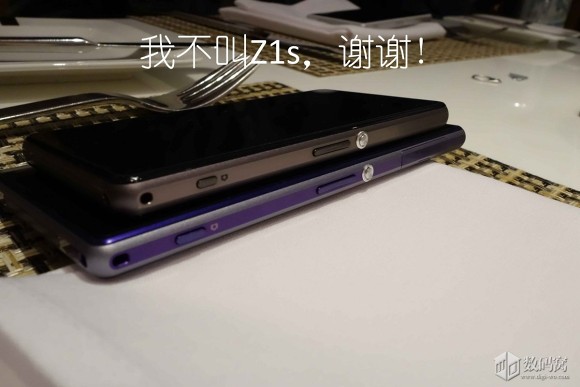 We've already seen a similar image a couple of days ago. And earlier we also got a glimpse of the UI.
There's no way to know when Sony will be releasing an international Xperia Z1 mini, but it shouldn't take long now with the holiday season fast approaching.
I
I think they want at first to thoroughly test this model at home and only then offer it to the rest of the world. Still I hope they'll offer it very soon, may be in December or, at the latest, on January 7-10 at the International CES in Las Vegas.
I
I want this phone even more badly than both of you! :-)
D
I also think the same. They are taking too much time. We've been seing news of a mini version of the Z1 for quite a while. Lets just hope it's because it'll be launched with Kitkat 4.4 in it..
ADVERTISEMENTS