Final words
The Sony Xperia Z2 is an easy phone to love and want. And not necessarily by die-hard Sony fans either. Great looks matched by performance, the premium Xperia line has been earning the company both profit - and a loyal following. It's just not as straightforward for a portion of the latter. Xperia Z1 owners will probably see little point upgrading. There is no need to sugarcoat this fact.
Here is what the Xperia Z2 has to offer over the Xperia Z1:
5.2" IPS display over 5.0" TFT while keeping the same body size
Slightly more capable graphics: Adreno 330 @ 550MHz
3GB over 2GB of RAM
2160p video recording over 1080p
3200mAh battery vs 3000mAh, much better battery life than the numbers suggest
Stereo speakers with louder output
If you take Sony's word, the Xperia Z2 isn't meant to replace the Xperia Z1. It's the latest flagship breed, taking advantage of the latest in technology. If anyone was hoping for it to introduce revolutionary features, they'd be disappointed. On the other hand, these may eventually come - sooner than we think.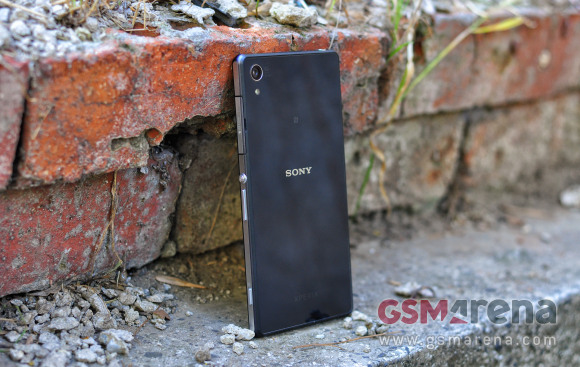 Sony has announced a new, shorter upgrade cycle targeting a flagship smartphone release every six months. The company thinks this is the best way to stay relevant. This is pretty much the time Qualcomm needs to get the next top-of-the-line Snapdragon out.
The Xperia Z2 is the first device in this bold experiment. The latest Snapdragon 801 chipset in mass production goes without saying but Sony's move to IPS displays is just as welcome. A pair of stereo speakers, better battery life and 4K videos added to the tally should be enough of a raison d'être. There is the latest Android 4.4 KitKat too, matched by the most recent revision of Sony's proprietary launcher.
Of course, if your glass is half-empty, the whole thing will boil down to a chipset-driven revision. Whether it's because Sony long had a feature, which others were late to match (water-proofing), or needed to catch up elsewhere (IPS LCD and stereo speakers), the difference between Z2 and Z1 is about as big as that between Snapdragon 800 and 801. That's to say, a welcome boost but hardly life-changing.
It's not all bad though, after all users are given a choice - have the flagship proper or a slightly under-equipped alternative for a lower price.
And that's by no means a Sony invention - Oppo is actually taking it to an extreme with a pair of flagships in the Find 7a and its QHD-screened sibling, Find 7. Both have large 5.5" displays, Snapdragon 801 chipsets and solid 13MP cameras. Oppo is charging €399 for the 1080p Find 7a and an extra €100 for the Find 7 - and it seems like a reasonable deal.
The Samsung's Galaxy S5 is the real challenge though - currently one of the most popular smartphones out there, backed up by aggressive marketing. It is now able to match Sony's water-proof design, but throws in a new camera sensor and has an edge in processing power, with the more capable version of Snapdragon 801. There're a few extras too such as the fingerprint scanner and hear-rate monitor. It's around €50 cheaper, but nowhere near as good looking.
Now, here's one that is, the HTC One (M8). A proper chipset upgrade and an even more impressive build quality, HTC has done an amazing job both on the inside and the outside, making the One (M8) one of the preferred devices today - also a good €50 cheaper than the Xperia Z2.
Sony had no time - or care - for gimmicks, like HTC's dual camera and Zoe, or Samsung's new sensors. That's the impression the Xperia Z2 makes. It's sexy and it knows it. Iconic design and standard-setting build quality in a package powered by the latest chipset. Sony fans will love it (never mind the chipset could've been an extra bit more powerful). You can love it, too - if you believe in "good just got better". Not quite so if you trust in "better because it can do more".