Elemental
Sony Xperia Z2 Tablet review: Elemental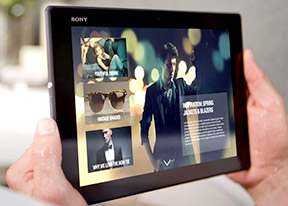 Final words
Sony has a long history of excellence in hardware design and the Xperia Z2 Tablet is a testament to that. It took the company a few generations to refine the OmniBalance body but the results speak for themselves - no other tablet is this thin or light.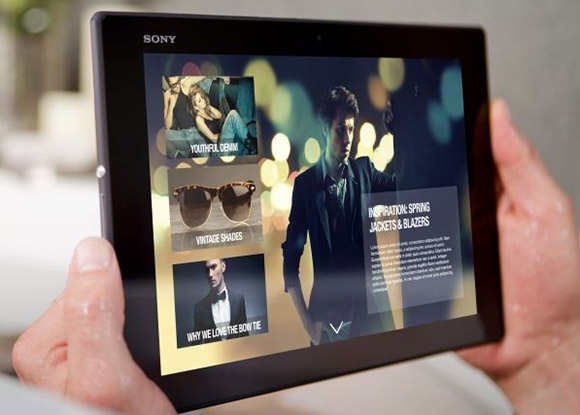 We keep repeating "thin and light" over and over, but it's not something that can quite be put into words. It has practical applications of improving portability, but the biggest effect is on the in-hand feel - the elegance and character of a premium product.
The one thing we are not perfectly happy with is the screen. Don't get us wrong, it's a very good display with stunning colors and very wide viewing angles great, but it's quite reflective (damaging experience outdoors and when bright light sources are present) and the resolution could have been higher. The side bezels are also not our favorite thing about the Xperia Z2 Tablet, but we guess Sony was working with limited internal volume and couldn't help it.
The water resistance is thus far unique to Sony's tablet (aside from a few low-volume offerings). You will not be using a tablet by the pool, in the tub or in the kitchen every day but the Xperia Z2 Tablet is certainly not an at-the-couch only experience.
We also appreciate the small touches like the front-facing stereo speakers (even if they are rather quiet), NFC and a learning IR blaster. Sony's set of connectivity options certainly improve the tablet's standing against its competition, and the tight PS4 integration will help win the hearts of keen gamers.
The Samsung Galaxy Tab Pro 10.1 is light for a 10" tablet, but it's still a good 50g heavier than the Xperia. It's also a bit behind on processing power, but what it does have going for it is the sharper screen and Samsung's proprietary split-screen multitasking, which really takes productivity up a notch.
If you need a digital stylus, you can go for the Galaxy Note 10.1 (2014 Edition), though that's 100g over the Xperia.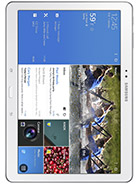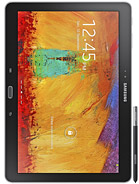 Samsung Galaxy Tab Pro 10.1 LTE • Samsung Galaxy Note 10.1 (2014 Edition)
The other obvious contender is the Apple iPad Air. With a sleek metallic body, it's certainly more competitive in terms of looks than the Galaxy Tab Pro 10.1, but again it's 50g heavier. It has a sharper screen than the Sony and a far larger number of tablet-optimized apps. However, keep in mind that non-expandable storage is a hidden extra cost - 16GB is not enough for a phone, let alone a tablet and Apple is charging dearly if you want to go higher.
Sony offers a hardware keyboard accessory, but if typing experience is what you're after than the Asus Transformer Pad TF701 has been designed from the ground up to work as an ultrabook. It has a sharper, brighter screen than the Xperia Z2 Tablet and a metallic back. It is considerably thicker and heavier though.
The Xperia Z2 Tablet has a good Office suite out of the box, but if you need closer integration with Microsoft's Office and its other services, then the Nokia Lumia 2520 and Microsoft Surface 2 have an edge. Windows RT also plays nice with PlayStation 4's opponent, the Xbox One. They are no match in the "thin and light" department though.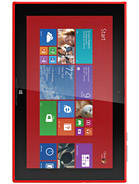 Microsoft Surface 2 • Nokia Lumia 2520
Sony did a lot of things right with the Xperia Z2 Tablet, but it's the hardware design that puts it head and shoulders above the competition. Sony's custom software is among the best designed with a number of standout features, but the rich Play Store can get other tablets close.
This brings us back to the hardware - the Z2 Tablet has an air of exclusivity about it, reminiscent of Sony's heyday. At equal pricing, it feels like the Xperia is giving you more bang for the buck than the competitors listed above.