Sony Xperia Z2 Tablet is available for pre-order, here are the prices

Following in the footsteps of the Xperia Z2, the Sony Xperia Z2 Tablet is available for pre-order. We made the rounds and collected the prices of the tablet around Europe. The launch date will be in April, the same time frame as the the Z2 phone.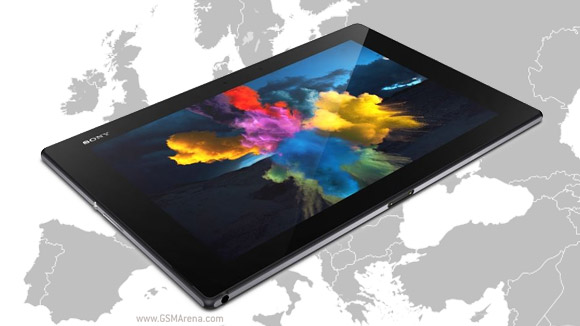 The good news is that it's cheaper than the phone in most places – in the UK, it's £500 (€610) from Clove UK.
Update: The Xperia Z2 Tablet 16GB LTE is £500 on Sony's site. The Wi-Fi only versions are £400 for the 16GB and £450 for the 32GB. If you pre-order you get a free Magnetic Charging Dock too (normally, £40).
The price in Germany is €500 (and €650 from Sony's official web site). Note that these are pre-order prices and might change in time for the launch. The 32GB Wi-Fi model is €550, the 16GB LTE model is €650.
In France and the Netherlands the Xperia Z2 tablet is €630, €670 in Sweden (SEK 5 995,00) and €700 in Spain and Poland (PLN 2 899). These prices are from the official site, so it's possible that regional stores have it cheaper (like in Germany). If you find such a store, drop a link in the comments!
Update: A commenter pointed us to a €500 offer for the Z2 Tablet, thanks Hichamz!
B
If they were techy people they probably wouldn't have any complications from the hassle free Android OS. As a person who has an iPhone for work I cannot understand what the fascination is. I purchased an Android tablet to fill the void in my li...
j
because the techy people already have enough complication in their life so they want the ease of use and simplicity of ios on their leisure device.
L
Amen, brother. But I do dare take your position one step further: Android is way better than iOS and as a matter of fact, I can't even understand why computer-literate people buy Apple products in the first place. Yes, they are good products in ...
ADVERTISEMENTS