Not your usual suspect
Sony Xperia Z3 Compact review: Not your usual suspect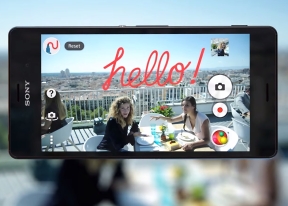 20.7MP camera sensor with ISO 12800 support
The Sony Xperia Z3 Compact's camera uses the same 20.7MP sensor that was introduced back with the Xperia Z1. It shoots with a maximum resolution of 5248 x 3936 pixels (20.7MP) in manual mode, or 3264 x 2448 (8MP) in Superior Auto. There is also a LED flash to help you with some low-light photos. Speaking of low-light, the sensor in the new Xperia Z3 series has received ISO 12800 support for improved shooting in poor lighting environments.
The Xperia Z3 Compact also has a hardware shutter key. It's quite tiny and many people would probably find it uncomfortable. The good thing about it is that you can set it up to unlock the phone and start the camera. It can also snap a photo or start capturing video immediately. This might come in handy for those occasions when you want to capture something quickly. It's especially handy for underwater shooting, as on-screen controls tend to not respond well in those situations.
The camera interface consists of two panes and is unified with the camcorder one - you can snap a photo or shoot a video without changing modes most of the times. Depending on the shooting mode you're in, the video shutter key may be replaced by a still/video mode toggle.
Selecting a shooting mode from the bottom right now reveals an additional tab that lets you download more third-party and Sony-made shooting modes.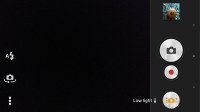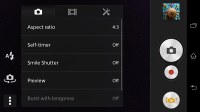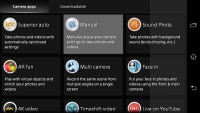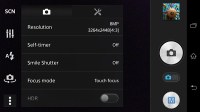 The robust camera interface features downloadable shooting modes
In the full resolution Manual mode you also get access to "manual controls" on the viewfinder, which sounds more impressive than it really is. There's an exposure compensation slider and a white balance selector. You can also control the ISO, metering and focus modes, turn on/off image stabilization, but those are buried in the settings menu.
Then, there are the Augmented Reality effects, which stamp one of several virtual worlds over your scene and you can even move around in this world thanks to some intriguing motion tracking effect (note that it needs real-life visual cues in the scene to track your motion). Children will love this mode, and Sony has perfected the app since its initial iteration to make it impressive to adults as well.
Other modes include the Creative effect mode, which lets you browse from a range of effects in a scrollable carousel on the right and see them in real time. Social live is included, which can live-stream the video feed from your camera directly on your Facebook profile, and the Live on YouTube brings the same functionality but on YouTube. That's certainly not something you see every day.
Timeshift replaces the regular burst mode, it captures 30 shots in just 2 seconds. The intriguing thing is it starts shooting even before you've pressed the shutter button. Sound Photo lets you record sound along with your photos, while Multi camera allows you to shoot with multiple Sony devices connected to one and the same Wi-Fi network and combine their video feeds all in one as you go.
Traditionally, with the 20.7MP Sony Xperias we've noticed that Superior Auto mode captures sharper images while in manual, you'll tend to get some blurring at random spots across the frame.
Interestingly, here it's the other way around - Superior Auto mode is not as sharp as Manual mode, although things are certainly a lot closer.
The images captured in the 8MP in Superior Auto mode have good dynamic range, but a fair bit of noise - particularly when compare to Manual mode. The contrast is not quite right, and colors are tend to be a bit overblown - although Sony has toned it down compared to its previous 20.7MP sensors.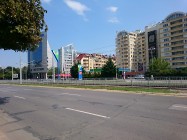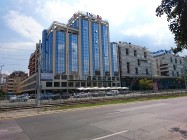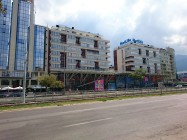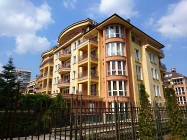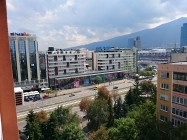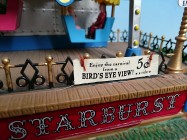 Sony Xperia Z3 Compact Superior Auto mode
The 20.7MP Manual mode images obviously have more resolved detail, but also tend to have noticeably less noise than their 8MP counterparts. The contrast is a little better here compared to Superior Auto, and colors are also a smidge cooler in temperature.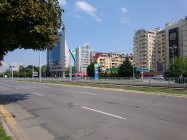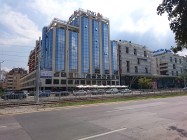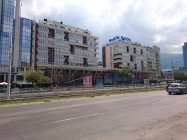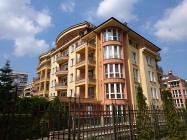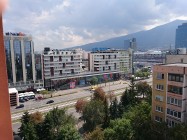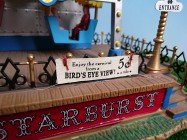 Sony Xperia Z3 Compact Manual mode
You can get to HDR mode from the Manual settings menu and only when you pick 8MP resolution - not ideal and about the slowest way to enable HDR in the industry (Samsung phones have it as a quick toggle) but it's there. It works as it should by normalizing underexposed shadows and blown out highlights, but turns the image into a blurry mess in the process. On the positive side, the Superior Auto shooting mode is supposed to auto select HDR whenever the scene requires it, but from our experience, you can't really rely on it turning on when it's subjectively needed.
That said, having it turn on less frequently may not be that bad as the results are nothing to write home about. Contrast and noise levels go out the window and ultimately you get a very poor excuse for an HDR shot.
There's Sweep panorama but, unfortunately, as with all other Xperia phones, panoramas come out in 5MP resolution, with poor stitching, downright bad contrast, and very poor resolved detail.



Sony Xperia Z3 Compact panoramas: shot in landscape and portrait orientation of the phone
And finally, here comes the High ISO mode in which the Xperia Z3 Compact can go up to ISO 12,800. This sort of ISO levels are only accessible in Manual mode at 8MP resolution. Here's a sample, shot at ISO 12,800. Naturally, the resulting image is quite soft with high noise, but you can't really expect much better than that.


Sony Xperia Z3 Compact in High ISO mode
If you want you can do some extra pixel peeping through our dedicated comparison tool below.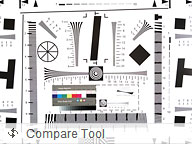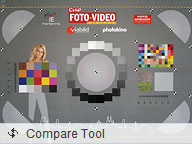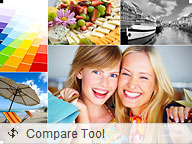 Sony Xperia Z3 Compact in our photo compare tool
4K video recording
The Sony Xperia Z3 Compact captures 2160p videos at 30 fps at most. There are the usual lower fps and resolution options like 1080p@60fps and even a slow motion mode at 720p. There's also HDR video, but only in 1080p resolution.
4K (2160p) videos carry a bitrate of 55 Mbps and are pretty good at staying close to the 30fps mark, although you will see the occasional stutter. The audio track bitrate is high at 156 Kbps and it sounds good thanks to the noise-cancelling dual microphone setup.
The quality of the videos is obviously very sharp at this resolution, but tends to suffer from the same mediocre contrast and slightly overblown colors we saw in the still images. White balance also tends to lean towards the red spectrum.
1080p videos obviously don't carry the same quality, but are an adequate alternative if you're looking to keep filesize low. Apart from a lower bitrate (17.5 Mbps) and slightly narrower field of view, you're looking at largely the same end result: good dynamic range but punchy colors and below average contrast.
There is also a 60fps mode that only works at 1080p or lower, and an HDR mode that only works at 30fps at 1080p. The latter is identical in bitrate to non-HDR videos and will boost your dynamic range heavily at the expense of resolved detail, just like with the still images. 60fps mode will almost double your filesize but ups the bitrate to 30 Mbps, and produces videos that are much smoother - great for shooting fast-paced action like sports and such.
You can check out these video samples directly off the device: 1080p@30fps (22.7MB, 00:10s), HDR (33MB, 00:15s), 1080p@60fps (39.3MB, 00:10s), and 4K (2160p) (67.6MB, 00:10s).