After loads of speculation over the past few weeks, today Sony finally made the Xperia Z3+ official internationally, following the announcement of the same handset as the Xperia Z4 in Japan not long ago.
Naming confusion aside, the Xperia Z3+ is a slightly improved version of the Xperia Z3 from last year, as you'd expect.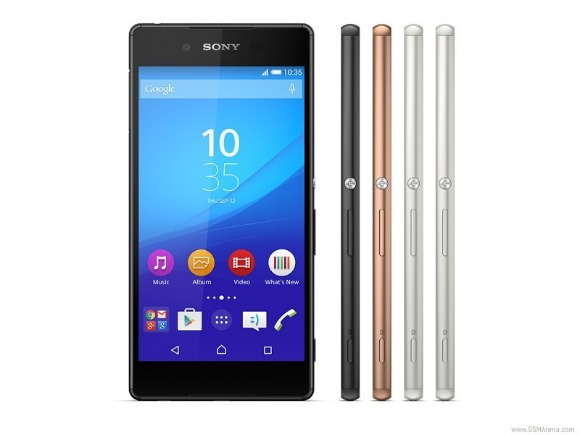 While so far Sony has only said that it is going to be out at some point in June, the device is now already up for pre-order in the UK.
You can do the deed for £549, VAT included. This amount will net you a SIM-free and unlocked unit, of course. Shipping is expected to start in late June, so it might still be a few weeks before you receive it at your doorstep.
All three color versions are available - white, black, as well as "copper". However, only one retailer has started taking pre-orders until now, but undoubtedly more will follow suit pretty soon.
The Xperia Z3+ boasts the Qualcomm Snapdragon 810 chipset with octa-core CPU in big.LITTLE configuration, having four Cortex-A57 cores capable of going up to 2 GHz and four Cortex-A53 cores topping out at 1.5 GHz.
The phone comes with a 5.2-inch 1080p touchscreen, 3GB of RAM, 32GB of expandable storage, a 20.7 MP rear camera with LED flash, a 5 MP front cam, and a 2,930 mAh battery. It runs Android 5.0 Lollipop and it's IP68 certified for dust and water resistance.
B
The logic is that, Apple has established its brand deeply that the brand Apple is taken to be synonymous with "innovation" even when their products are really not. What m trying to say is Sony should bot tread d same path as it is not Apple...
D
Nope, I do not have a problem with concept of discussing different opinions, but I also dont have a problem with differing opinionscfrom bashing and trolling... On the camera, I do not know what you read, but I guess half of that web space reviews ...
A
Its called discussion, kind of the reason for the comments sections on sites such as this. However you have to be prepared for people to have different opinions to yours, a concept you seem to struggle with. Are you kidding me?? The camera...