This article is outdated. We have already published a full review.
First impressions
In the brief time we've had with the Xperia Z3+, we couldn't do all that much with it in terms of our usual testing procedure. Add to that the simple fact that, as a preproduction unit, the one we have in our hands is not fully representative of the final commercially available devices, and a lot of questions remain unanswered.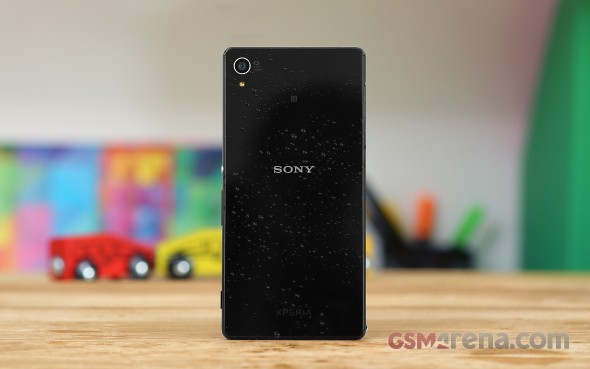 One thing's certain though, design and styling won't change from now on, and we appreciate Sony's efforts in polishing an already proven formula. The all-glass front and back, combined with the newly adopted materials in the frame give that extra feel of sophistication few other devices on the market possess. And the new capless microUSB port really takes the hassle out of daily charging.
The display remains the same size and resolution for yet another generation. Even if Sony's claim for improved brightness gets proven in our lab tests, we can't help but wonder if the Xperia Z3+ won't look dated in a market getting more and more crowded with QHD screens.
That should at least help the smartphone achieve the promised 2-day battery life - Sony insists that despite the new hardware and decreased battery capacity, you should be able to charge your phone only every other day. This leaves another aspect of the Xperia Z3+ performance that will remain a mystery until we get to properly test a production unit.
We've never been ones to complain about a light Android overlay, and Sony's Xperia UI is just one such example. Finally based on Lollipop, the interface retains the stock OS simplicity, while adding a touch or two where Sony deemed necessary. The multimedia apps are the company's strong suit and it doesn't disappoint, while Stamina modes offer extensive power saving features.
A lot has been written about the Snapdragon 810 chipset and initial worries ended up mostly true. To combat overheating issues, manufacturers have been forced to resort to downclocking aggressively the CPU and that shows in benchmarks, though we're yet to complain about real-life performance. Again though, don't take the results mentioned on the previous pages as final, because they are based on a pre-production sample.
At launch the Sony Xperia Z3+ won't come cheap with a pricetag of €680-€700. Obviously, prices are region-dependent and carrier subsidies could offset a portion of that sum, but if you are after a commitment free device, this sort of pricing might prove a bit hard to swallow given the modest upgrades over the Z3.
We'll have a more detailed coverage of what it's like to use the Xperia Z3+ in our usual detailed manner later next week. Stay tuned!