Rain or shine
Sony Xperia Z3 Tablet Compact review: Rain or shine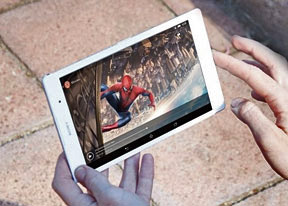 Final words
Phones and tablets are converging - phones are already in the 5.5-6 inch range and 7-8 inch tablets are more popular than their 10" siblings. There was some speculation that the 7.9" iPad mini will eclipse the 9.7" iPad Air, but with the underwhelming mini 3 launch we're not so sure anymore.
The Sony Xperia Z3 Tablet Compact is a direct iPad mini competitor and Apple's neglect of the mini makes this a perfect time for Sony to strike.
The tablet is not compact in the sense of the Xperia Z3 Compact (the smartphone), 8" is actually a fairly standard screen size. The tablet does fully earn its name though - thickness and weight are among of the few areas in tech where lower is better and the Z3 Tablet Compact is about as low as it gets.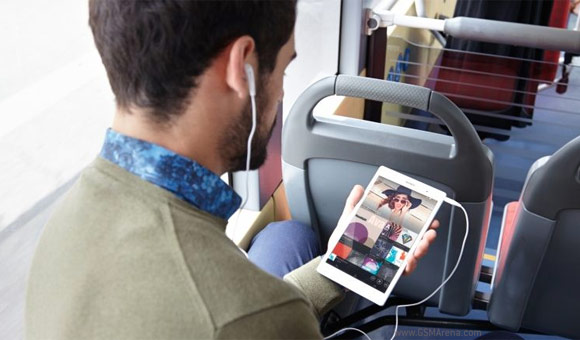 There's something special about a 6.4mm tablet that only weighs 270g. True, the new iPad Air 2 is 6.1mm but, in tablets at 8" or so, there's hardly anything thinner or lighter out there. An exposed metal trim gives the tablet a premium touch, while the matte plastic back is practical (light and grippy) and looks much better than smudgy glass or glossy plastic.
The Xperia Z3 Tablet Compact leans on multiple Sony technologies. The 8" Triluminos screen of WUXGA resolution may not have the highest resolution around but it boasts stunning colors, while the front-facing stereo speakers that surround it have Sony's usual battery of sound-enhancement tech. For headphones the number of features gets dizzying - from on-board Hi-Res sound, through the legendary Walkman player to built-in support for noise reduction headphones.
The camera was a bit of disappointment, it's not the best 8MP shooter money can buy. It does well enough at video recording though and it has enough fun features.
In terms of processing power, the Xperia Z3 Tablet Compact is certainly fast. Gaming in particular is a focus for Sony and the Snapdragon 801 chipset with Adreno 330 gets the job done, no questions asked. The PS4 Remote Play functionality is an added bonus that can save you the purchase of a PS Vita.
Key test findings:
Excellent build quality, stunningly thin and light
Water-proofing is a unique feature among this range of tablets
Screen with beautiful colors, but resolution is not as high as the price tag suggests and viewing angles could have been a bit better
Top notch connectivity unless you need voice calls
Battery life is commendable
Stereo speakers are not as loud as we like them to be
Lightly skinned Android is fast, own-brand pre-installed apps have tons of features
The still camera is disappointing for an 8MP shooter, video is acceptable
Apple's brand recognition often leads to questions like "iPad or Android tablet?" as if "Android" is a singular thing. The Apple iPad mini 2 and mini 3 have nearly the same specs aside from the Gold color option and the Touch ID sensor that were added to the new model.
The screen is still a 7.9" LCD of 324ppi - topping Sony's 283ppi. More disappointingly though, Apple kept the A7 chipset so the gains in CPU and GPU performance from the A8X remain inaccessible to the minis. The sleek 6.1mm chassis of the iPad Air is similarly an exclusive perk of the big tablet. What we're saying is unless you have plenty of disposable income and you are after some sort of bragging rights, get the iPad mini 2 rather than the mini 3.
As for the iPad vs. Xperia discussion, the Z3 Tablet Compact is the only waterproof tablet in the segment, has front-facing stereo speakers too and it's thinner and lighter than virtually all of them. The iPad mini 2/3 have stereo speakers too but they are not positioned to capitalize on the stereo effect. Also note that the Wi-Fi only version of the tablet lacks GPS. If you want an all-metal chassis it's iPad or nothing though.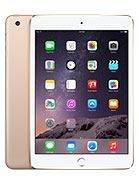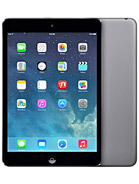 Apple iPad mini 3 • Apple iPad mini 2
The Samsung Galaxy Tab S 8.4 is one of the very few tablets with an AMOLED screen. It's a very sharp screen too, 359ppi, Super AMOLED fans finally have a replacement for the aging Galaxy Tab 7.7. The tablet is ultra-thin and ultra-light to nearly match Sony's - at 6.6mm and 294g. There's no waterproofing though and the Exynos 5420 chipset is lagging behind the Snapdragon 801.
The NVIDIA Shield is a showcase device for the company's Tegra K1 chipset, but it is also a good all-round tablet, well priced too. The chipset is the version with the traditional Cortex-A15 cores but, going by early benchmark results, NVIDIA's own Denver processor doesn't improve much in multi-core performance. Both versions pack the GeForce Kepler GPU, which wipes the floor with the current crop of mobile GPUs - graphic cards are NVIDIA's bread and butter after all.
The tablet itself stays very close to the Xperia with an 8" 1,920 x 1,200 pixel screen and front-facing stereo speakers. It's thicker and heavier, with no increased water resistance, but it has Note-like stylus support and a standard HDMI port to make TV connectivity a bit easier.
The Xiaomi Mi Pad 7.9 is powered by the same chipset and is an "iPad mini" inspired device, to put it lightly. It has the same screen size and resolution, which also means the same 4:3 aspect ratio. It has the same overall design though colorful plastic replaces the aluminum unibody. It can be hard to find in the Western hemisphere though and imports aren't always hassle-free.
The new Nexus 9 doesn't quite fit into the 8" category and it's noticeably thicker and heavier than the Xperia Z3 Tablet Compact. It does come with a Denver-packing Tegra K1 chipset and it runs pure Android, one of the first devices with Android 5.0 Lollipop and a promise for timely future upgrades. The 8.9" screen has 2,048 x 1,536 pixels resolution (matching the Z3 Tablet Compact at 281ppi), there are Wi-Fi and LTE versions and options for 16GB and 32GB built-in storage. Note that it's not expandable and 16GB on tablets is hardly enough. It's not out yet though, it should launch in early November.
Dell recently unveiled the Venue 8 7000, a tablet with impressively slim bezels and mere 6mm of thickness - the only tablet of this size that's thinner than the Sony. It has a screen just like the Galaxy Tab S 8.4 - an 8.4" OLED display of 2,560 x 1,600 pixels resolution (and 359ppi). We don't have official confirmation whether it's a Super AMOLED, but the bezels are razor thin on three sides. The fourth houses the front-facing speaker.
The Dell Venue 8 7000 has a unique Intel RealSense 3D camera (built from two 720p cameras) to add depth perception up to 10m to the 8MP main camera. The tablet is powered by a quad-core Intel Atom with the PowerVR GPU used in the iPad mini 2/3. There's no LTE though 3G comes on all tablets, there's no Wi-Fi only version.
A similar Intel Atom chipset can be had on the Lenovo Yoga Tablet 2 8.0. This one shuns the concept of thin-and-light to offer a built-in kickstand, a 6400 mAh battery and powerful stereo speakers. The screen is a 283ppi LCD just like the Sony and you get an 8MP camera as well. It's marginally cheaper than the Xperia tablet and comes with 3G connectivity by default (but like the Dell there's no LTE).
The Sony Xperia Z3 Tablet Compact does not lack competition but its list of features make it the one to beat. It has a super-slim and light body with an exposed metal frame, IP68 waterproofing and front-facing stereo speakers - full of value-added proprietary Sony tech. Offering all of this in a single package is a big win for Sony, but each of those add to the price - which, to be fair, is steep. But that's only if in your world a tablet is either an iPad or a droid - the latter usually presumed to be plain, affordable, inferior and therefore anonymous. Sony says it's time to change your mind.