It looks like Sony is getting ready to launch a new phablet, to succeed the Xperia Z Ultra from last year. The device will be called Xperia Z3X and it's going to be a beast.
The first details about it were actually leaked back in July, which is also when the image you can see below got created. This may or may not depict the Z3X's looks, things aren't certain right now.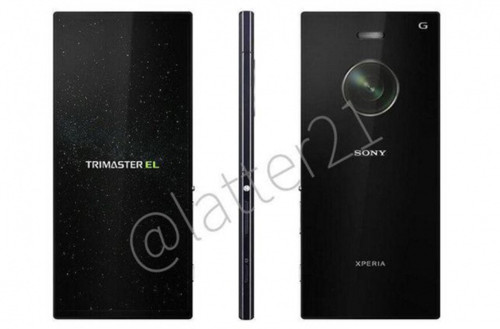 Anyway, someone with an Xperia Z3X seemingly decided to run the AnTuTu benchmark on it, and as such most of its specs have become public.
The Z3X has a 6.2-inch touchscreen with QHD (2,560x1,440) resolution, and a whopping 4GB of RAM. That amount isn't there by accident, as the phablet will be powered by Qualcomm's 64-bit Snapdragon 810 chipset with an Adreno 430 GPU. This part is expected to be in shipping products sometime during the first half of next year. It will have an octa-core CPU, with four Cortex-A57 cores and four Cortex-A53 ones.
The Xperia Z3X that is currently being tested runs Android 4.4.2 KitKat. It's said to sport Sony's curved photo sensor that got unveiled around three months ago. This is rumored to be a 2/3 inch sensor with 22.1 MP resolution and f/1.2 aperture. It also has high dynamic range and a high signal to noise ratio.
Of course benchmark results are not impossible to fake, so do take all of the above with a healthy pinch of salt for now.
s
i m also waiting for this wonderful azooba from sony.....its greaaaateee unbelievable....
s
it's price,if will be bdt35000 upto 40000 ,it will be perfect
D
I have been waiting for the sucesser to the Xperia Z Ultra, this one sounds perfect, when will it be out? I have to have it.
ADVERTISEMENTS