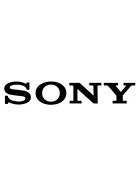 D
it's an overkill .. in the display resolution for this size, the octa core, the 3K battery .. !
if the compact lost the beauty it reach in Z3C (size, and weight; well, it should've been a bit smaller though) .. it's going to lose the tag .. Compact ..

I have a Z1C .. i didn't consider the upgrade to Z3C (for obvious reasons), and definitely not going to consider this one as well ..

to be fair, the only plus is see here is the RAM .. nothing more ..
B
weldone in advance Sony. That is what i've been stating in most of my comments. A compact phone should have the same specification as the original but difference in size ONLY. Hope you'll reduce the bezel & include an infrared.
N
Sony Xperia Z3 Compact is the best in Compact "True Size" Smartphone version.

Bigger is Better? Hahaha...This is a smartphone, not a television.
Bigger is Better is just Samsung's marketing word, they can't make a compact size with good performance at the time.
R
This phone will be The best "True Size" Android Smartphone.
Sony is the king in this segment.
D
Small + 1080 + snapdragon 810 = my dream phone
I am going to buy it for sure
?
Very fine, price should under 300 us doller. Then it will become best seller and select.
M3941262
Deep sharma, 16 Jan 2015World's best mini(compact) smartphone Anyone never beat sonySony is in big trouble now sadly. They are going down right now. They could even sell it's mobile division.
I hope they will do something! I would like to see a joint-venture with another Japanese company, if they will not going well in the future.
Total of 193 user reviews and opinions for Sony Xperia Z4 Compact.