Sony has been keeping fans on their toes for months, waiting for the Sony Xperia Z4 announcement. During this time, rumors and speculations have been plentiful. We already have some idea of the device's specs, as well as renders and even, most recently, a few alleged live photos.
Today, another piece of the puzzle saw the light of day - a photo sample that is most likely from the Xperia Z4. The original shot has EXIF data that squarely points in the direction of the 20.7MP shooter of the device. Even the model number "Sony E6553" is there, so everything looks quite believable. The full-size sample is available at the source link.
The shot itself (taken at ISO 50) looks good enough with a decent level of detail. Conditions also appear quite favorable, as the picturesque shot was taken in broad daylight in a UK national park that is if the enclosed GPS coordinates are accurate. Upon further inspection, however, it seems the Z4 shares much of the camera hardware of the Xperia Z3 and shows the same image processing. Also, there's noticable corner softness.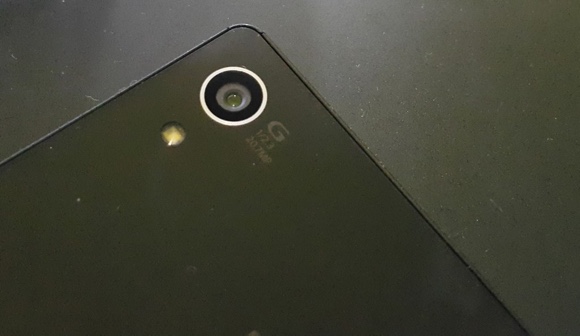 While a single daylight sample is definitely not enough to go by in terms of camera quality, it appears the Xperia Z4 won't be a huge upgrade over the Z3. Equipped with a Qualcomm Snapdragon 810 chipset with octa-core CPU, 3GB of RAM and what appear to be the same 5.2-inch display and camera hardware as its predecessor, it looks like Z4 hopefuls will be faced with the same situation HTC are having now.
There is still hope, however, that the legendary Japanese manufacturer has a trick or two in store, to make the Z4 desirable, because, otherwise, the future isnít looking too bright for the struggling mobile division.
?
Actually I did initially. You just side tracked and denied like usual. You have a bias jealous set of beliefs and will deny it at every point. The proof is still in the fact that you are the one always bashing and trying to make Samsung or another ...
d
You are... A lost case of a mindless rambler never providing any proof for your claims Attack is best defense strategy for ignorance in your case... Enjoy your bubble troll :-)
?
Yeah when you lie that much in the first few words I could care leas what you are rambling about. Come back when you have facts. You've been debunked as usual and making a bunch of denial and excuses like usual