ExpertiZe
Sony Xperia Z4 Tablet review: ExpertiZe
Final words
While Sony is busy figuring out what to do with its flagship phone line, the Xperia Z4 Tablet manages to make a compelling case for the entire Z-series. It obviously won't get as much exposure, or generate the same sales numbers as a top-end smartphone, but shows that Sony is still capable of putting together a proficient smart device.
For starters, the tablet impresses with its slim profile. At 6.1mm it's currently tied at the top of the thinness chart, together with the iPad Air 2. More impressively though, the Sony tablet easily wins the weight competition, which is arguably what matters more in daily use.
Bezels are just the right size for a comfortable grip, without being excessively large. That, combined with the materials used, adds up to a successful design that looks stylish and handles well. And let's not forget the IP68 rating for peace of mind in less than ideal weather conditions.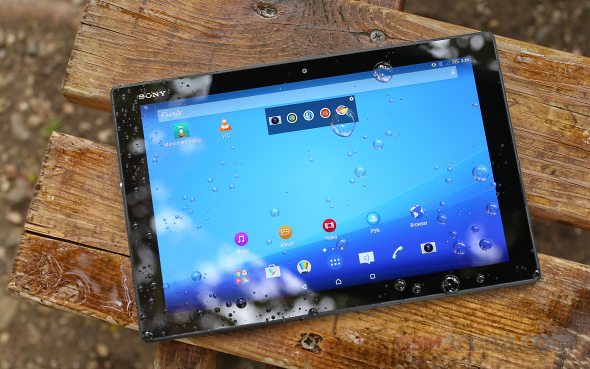 The 10.1-inch display is plenty bright and has good viewing angles, though contrast does suffer when viewed from the side. Resolution is much better than the predecessor and everything is perfectly sharp. The screen is a fingerprint nightmare though, but keeping a 10-inch slate clean was never going to be easy.
Battery life is excellent too even on our yet-to-be-finalized unit. Video playback may not reach the advertised 17 hours in our standardized test, but 14 and half hours is still a number worthy of admiration. When browsing the web, the Xperia Z4 Tablet will last you a full 12 hours, also a great result.
Android purists will find a lot to like in the Xperia UI, as Sony has, in typical company fashion, stayed close to stock Android Lollipop, with a few proprietary apps on top. There are however some questionable decisions in terms of screen area utilization, with some apps wasting the 10.1-inch diagonal.
Perhaps a little work needs to be done for better multi-window implementation, too. The small apps are a good compromise on a smaller smartphone screen, but on a large tablet with aspirations for serious work use, they just fall short.
The Sony Xperia Z4 Tablet doesn't disappoint in raw performance either, at least what we could measure from it. The prototype unit we had for testing only ran a few of our benchmarks, but posted solid scores in the ones it did. We'll wait to receive a working unit to run the full set of tests, but the numbers look promising at this point.
The tablet comes with an attractive multimedia package. The gallery is rich in features, the Music app has carried the abundant Walkman functionality, if not the badge, and the Movies video player has extensive codec and subtitle support. There's a capable document editor on board too, as there should be, given the tablet's business orientation.
Speaking of work, the optional BKB50 Bluetooth keyboard dock does wonders in boosting productivity while maintaining a slim profile. You get to have a tablet for fun and an ultrabook for work, all in the same device.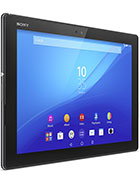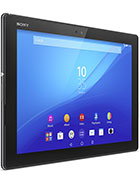 Sony Xperia Z4 Tablet LTE • Sony Xperia Z4 Tablet WiFi
Then there's the matter of price. The Xperia Z4 Tablet is certainly not for those on a tight budget, currently listed for pre-order at £499 in the United Kingdom or €579 elsewhere, which is not exactly affordable. The keyboard dock comes extra, but it's yet unclear just how much.
Flagships were never meant to offer the best value for money though and the Sony Xperia Z4 Tablet put up a convincing performance in its attempt to be the most capable slate in the market. We'll need to get our hands on a retail unit to do some more testing, but even at this early stage it's clearly a comprehensive offering, if you're on the lookout for a 10-inch slate.