The overachiever
Sony Xperia Z5 Compact review: The overachiever
Promising 23MP camera
No proper modern day flagship could be truly complete without a powerful camera and the Z5 Compact definitely makes no exception. As part of the new "Z" lineup the small handset has been blessed with the very same 23MP camera as the Z5 and even the Z5 Premium.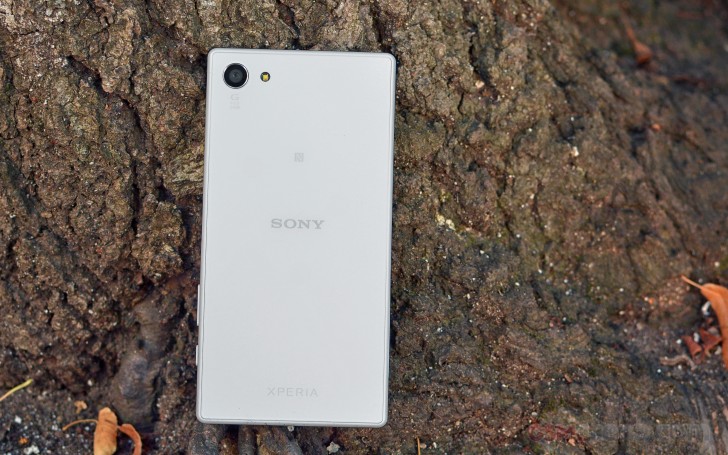 And, since the Z5 Compact utilizes the exact same camera plus chipset and hence ISP combination, the only logical conclusion is that the tiny smartphone should be just as good in this department as its bigger brother.
The said camera has very good white balance and color rendering, a good flash with pleasant white balance, good detail preservation regardless of light conditions. On the other hand, artifacts are visible in uniform areas such as the blue skies and the photos have visible corner softness. Also noise in low-light situations was a bit more than we would have liked.
Sony might be marketing the new camera as simply a 23MP one, paired with an f/2.0 24mm-equivalent wide-angle lens, but there is actually a lot more going on behind the scenes. The sensor it uses, said to be the Sony IMX300 is actually what is known as a multi-aspect sensor and in reality has quite a bit more pixels - around 25MP to be exact.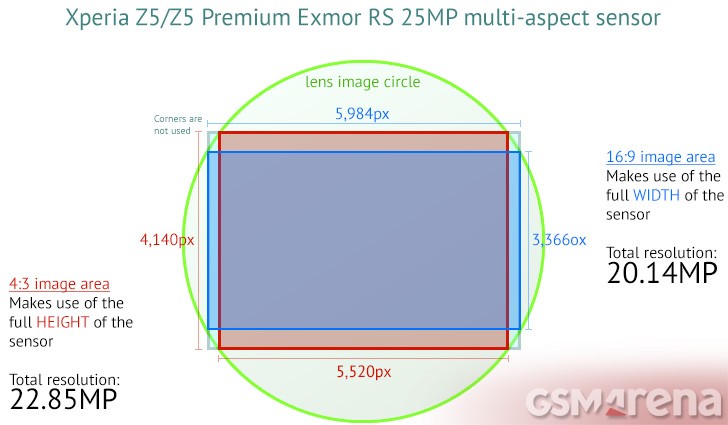 Sony doesn't market this officially and instead cited the 23MP (well, actually about 22.85MP) resolution or 5520 x 4140 pixels that the phone does in 4:3 mode. Meanwhile, however, the 16:9 aspect ratio mode yields images measuring 5,984 x 3,366 pixels (20.14MP). What you'll notice, is that the 16:9 shots have a higher horizontal resolution than the 4:3 ones, hence they're not cropped from 4:3 as usual, but instead use a different part of a larger sensor. This might not sound like much, but you do actually get comparable resolutions in both aspects, which is nice.
The impressive hardware, in combination with the capable Snapdragon 810 chip makes it possible to shoot UHD 2160p videos at 30fps with the main camera and up to 1080p@30fps with the front-facing one.
The phone has a dedicated two-stage shutter button, which makes precise focus a whole lot easier. It is a shame that there is no dual-tone flash, but just a plain single LED one.
The camera viewfinder is the usual affair, nothing has changed on Android Lollipop, although the latest app update did move a few things around, most notable HDR, which is no longer hidden away in the setting. Perhaps there are other changes under the hood, but we are yet to fully experience it in the future, as the app is not in its final state yet even though our review unit runs final firmware. Back at the announcement of the Z5 series, Sonny promised an updated camera app with a new UI, which it is yet to deliver even now that the phones have already hit the market.
In Superior Auto mode stills and videos share the viewfinder and you can snap a photo or shoot a video without changing modes beforehand. While this is convenient, framing your videos correctly is nearly impossible as the two have different fields of view and you only get to see the actual framing only once you've started recording.
In Manual mode you can switch between stills and video capture so that you can see the framing of your images and videos correctly (each with its own field of view) before you've pressed the shutter.
In Manual mode you also get access to "manual controls" on the viewfinder. There's an exposure compensation slider and a white balance selector. You can also control the ISO, metering and focus modes, turn on/off image stabilization, but those are buried in the settings menu.
You also get a dedicated video mode, with a proper viewfinder with manual control, which is nice to have.
The Superior Auto shooting mode is what we've already seen in other Xperia phones. There are no settings you can change, everything here is done automagically.
Manual and Superior Auto aside, the Xperia Z5 Compact offers several other interesting shooting modes.
There's Sweep panorama but, it's not really all that great. Stitching is not horrible, but till clearly visible. Resolve detail, on the other hand, is surprisingly poor.



Panorama samples in both orientations
Then, there are the Augmented Reality effects, which stamp one of several virtual worlds over your scene and you can even move around in this world thanks to some intriguing motion tracking effect (note that it needs real-life visual cues in the scene to track your motion). Children will love this mode, but us bitter adults are unimpressed.
Other modes include the regular Picture effect mode, which creates a 3 x 3 grid that shows all the available effects in real time.
Image quality
Sony's new 23MP sensor shows great promise. But regardless of how powerful the hardware is, the camera experience is still very dependent on software processing.
Sony does have some spotty reputation in this department with certain recurring issues like poor edge-to-edge sharpness and a lot of noise under less than favorable lighting. Looking at the samples form the Z5 Compact we sadly see many of these issues yet again - some shots came out quite blurry and a lot of detail seems to have this watercolor like look, which is usually a result of poor noise reduction algorithms.
Focusing also had its ups and downs, and at times failed to lock at our test subject so, overall, in its current state the Z5 Compact doesn't exactly live up to the promise of a glorious camera experience. The key word here, however, seems to be the current state. Like we already mentioned, Sony seems to be amidst a camera software update and we might see those changed for the better down the road.
We are actually quite inclined to blame the software for a lot of the imperfections at this point, as it did also exhibit a few odd bugs while shooting, like endless focus hunting and absurdly short exposure times. Furthermore, we have to admit that shooting conditions were less than ideal.
The Z5 Compact's camera also has a lot of redeeming factors going for it, like nice and accurate color representation, a good dynamic range and last, but not least, very fast auto-focus even if not terribly accurate.
Here are some camera samples form the 23MP camera: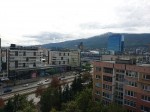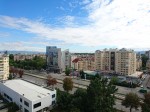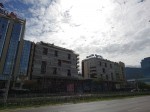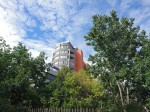 Sony Xperia Z5 Compact camera samples
On another positive note, the fast hardware has made the camera app nice and responsive and Sony's legendary Superior Auto mode seems to have gotten better as well. It still has its hiccups and can sometimes toggle to an odd shooting mode, but it generally manages to produce far better photos than a zero-config manual approach. Here are some samples taken with Superior Auto on and off.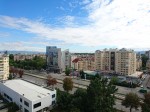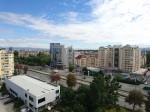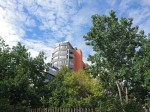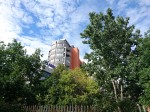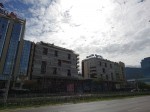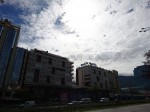 Superior Auto • Manual • Superior Auto • Manual • Superior Auto • Manual
While Superior Auto would occasionally activate the HDR mode, if you really want to force it, you'd have to go to Manual mode and select Backlight Correction (HDR). Sony has now moved said toggle to a more convenient location, next to the White balance controls, so you no longer need to browse setting to reach it. However, it is also worth noting that the HDR effect itself looks quite toned down, especially compared to other recent Sony models, like the Xperia M5. Shooting in manual mode with and without HDR barely makes a difference.
Here are a few HDR samples: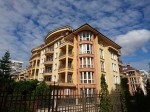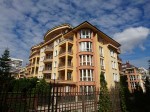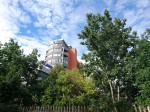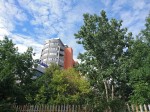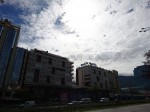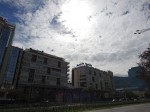 HDR off • HDR on • HDR off • HDR on • HDR off • HDR on
We also tested how well the Z5 Compact performs up close and personal. Superior Auto does a perfectly decent job of sensing our intentions and toggling macro mode, but for some reason, focus didn't work particularly well and completely failed in as we got closer for some macro shots.
Last, but not least, we also tested out the 5.1MP front-facing camera. Photos came out with nice colors and a lot of detail, as one would expect. Here are a couple of samples at slightly different lighting.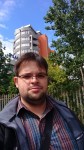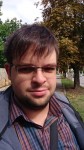 Sony Xperia Z5 Compact 5.1MP front camera samples
Still camera comparison
We've uploaded the full resolution (23MP) photos to our photo quality comparison database to compare against other high-resolution smartphones.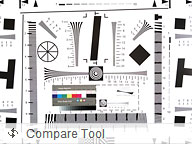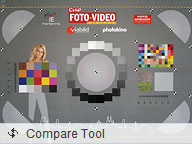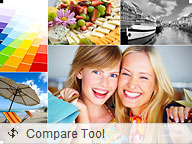 Sony Xperia Z5 Compact in our photo compare tool
4K video recording
With a 23MP camera and powerful Snapdragon 810, the Xperia Z5 Compact has all the required prerequisites to do 4K and should also do a pretty good job of it. It definitely lives up to those expectations, producing pretty impressive results.
The camcorder shares the same UI as the still camera, unless you go into manual mode. In manual mode you can set a timer and fiddle with settings like exposure, metering, focus mode, etc.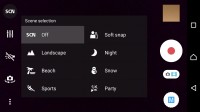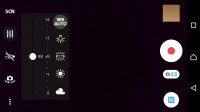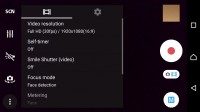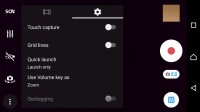 More shots from the dedicated video capture UI
For videos the Xperia Z5 Compact features digital image stabilization - SteadyShot, but there's a price to pay - the field of view (FoV) is reduced (it's how all digital stabilization systems work). Also, it takes a toll on the quality. However, the Z5 Compact does show major improvements in this area - quality isn't severely affected and the stabilization works surprisingly well.
The phone is smart enough to detect whether you are shooting hand-held or you have rested it on something stable but you get the reduced FoV either way if the option is turned on. One notable absence in the Z5 Compact's new camera app is HDR mode in video. Hopefully, it will reappear with a future update.
The Z5 Compact shoots truly gorgeous 4K videos with a resolution of 3840 x 2176 pixels and a steady framerate of 30 fps. The bitrate is also quite impressive at 54 to 55 Mbps, coupled with a 48 kHz audio sampling rate, captured in stereo, of course. Resolve detail is really impressive. Overall, the Z5 Compact offers 4K video fit for a flagship.
There is another small, but quite convenient feature worth noting. On the Z5 Compact you can toggle between the new and improved H.265 video codec or the older H.264 one. The former is undoubtedly superior in every way, but support is still spotty, YouTube, for example, still doesn't accept it, so having a compatibility option is a welcome sight.
Auto focus, however, was far from docile and in typical Sony fashion, the phone hunted for focus while video recording quite a bit. Setting the autofocus to a single focus per video remedies the issue entirely.
Naturally, the Z5 Compact can also do 1080p videos as well and does a pretty impressive job of it. Furthermore, there is even a 60fps option that also produces impressive results, smoothing out the motion. Below are to 1080p samples at 30fps and 60fps, as well as a 4K you can check out.
And here are the untouched video samples:
1080p@30fps (10s, 23MB) 1080p@60fps (10s, 37MB) 4K@30fps (10s, 69MB)
Video camera comparison
The Sony Xperia Z5 Compact captures gorgeous 4K videos. It managed to resolve a lot of detail in our resolution chart test and under good light conditions, but there is quite a bit of noise and artefacts when shooting in low-light rooms.