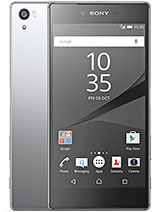 n
Anonymous, 03 Sep 2015why didnt sony go with a snapdragon 820 processor because it heat so much
A1511
Only 1 cons it is very heavy weight....
A1511
Wonderful.....
I want it....
i5313
Im a Xperia Z1, Z3 and Z Ultra user before.
But eversince they updated to lollipop version, Im very disappointed the way the messaging application looks like, the spaces between messages are very broad.
So, I switch to Samsung Galaxy A8, no regrets.

Just a user review.
Thanks.
r
is this phone has triluminos display and xreality engine ??
well Done ..sony
Total of 651 user reviews and opinions for Sony Xperia Z5 Premium Dual.