Buy Xperia Z5 Premium in UK and get Sony BSP10 speaker and SBH60 headphones for free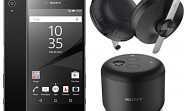 If you're in the UK, and planning to purchase the Premium variant of Sony's new Xperia Z5 smartphone, here is a deal for you: phone retailer Clove is offering free goodies worth £140 (around $215) along with the handset.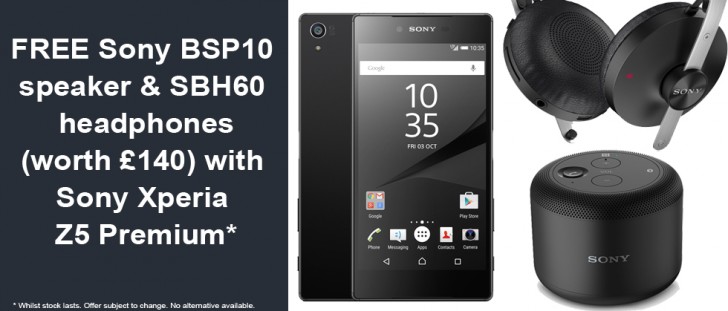 The goodies in question include a Sony BSP10 Speaker and set of SBH60 headphones. As for the price of the handset, Clove will be selling it for £629 ($972) - something we already told you earlier. The smartphone will begin shipping on November 13, the retailer revealed in a blog post.
Other retailers like Amazon will also be offering the Xperia Z5 line of smartphones in the country. Of course, the devices will also be available from Sony Mobile. For details on pricing, head to the above link.
n
so figuring this phone cost around say $800 , then to import it to the uk you would have import duty of around 20 pounds sterling and a 20% vat so you would be looking at it costing an additional 200 compared to the usa.
n
and yeah after researching it i am probably very accurate on the assumption of why. Data • Let's buy a set of Callaway golf clubs for a price of $ 600.00 (including sales tax) • Total Shipping cost is $ 200.00 • The consignment is insu...
?
did you ever take the time to think , it isnt just swapping symbols , and more to do with import taxes , duties, red tape, bureaucratic nightmares and stuff like that being the reason why its higher. some countries have virtual protectionist taxes on...