At the All Things D D11 conference, Sony CEO Kaz Hirai confirmed that the Sony Xperia Z will be heading to a US carrier in the near future, although he didn't specify which carrier exactly.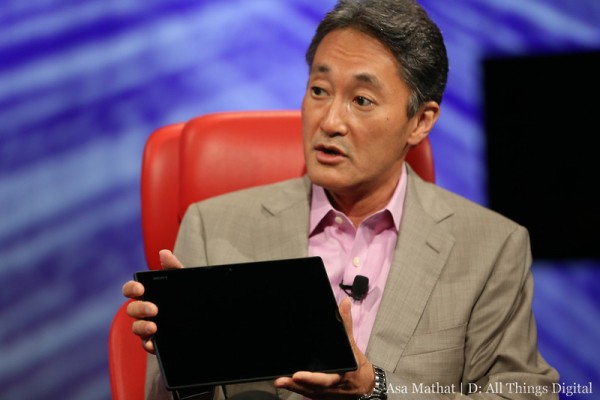 The most likely candidate currently is T-Mobile, as leaked images of what is purportedly an Xperia Z with T-Mobile branding surfaced last month. The smartphone also got FCC approval with support for T-Mo's bands recently.
Of course, you can get the Xperia Z in the US even now, but you'll have to get its unlocked version directly from Sony directly for the hefty $629. So if you were looking to take advantage of lower on-contract pricing, this is great news.
Meanwhile, there's word that the Sony Xperia ZL, the Z's non-waterproof counterpart, will be heading to AT&T sometime soon.
Either way, we hope that Sony and the major US carriers make things happen sooner rather than later, as it's been almost three months since the devices became available in most other markets.
Thanks, Fady, for the tip!
G
OMG I can't wait for this to come out on AT&T because I am geting a new phone in about a month!!
D
Message to both; AT&T & SONY !! AT&T needs to get SONY (Experia Z) and SONY needs to get AT&T put their phones on the US market, asap!! WAiting already for few months . . come on!! Thanks!!
?
It looks really cool with the purple.
ADVERTISEMENTS