The Sprint bound Google Nexus 5 was the first smartphone to receive the Android 4.4.3 update this past week. The Google Play Edition of the Sony Xperia Z Ultra might be the next smartphone in queue to get the latest Android 4.4.3 firmware.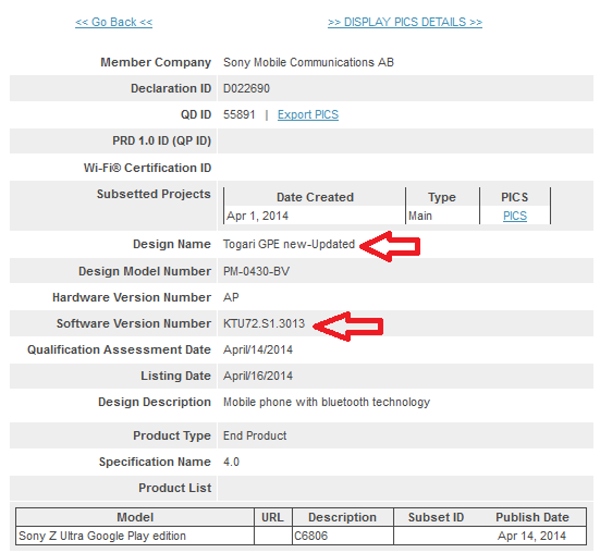 According to Bluetooth SIG, the phablet has been certified for Android 4.4.3 OS. The phablet has cleared the certification with software version KTU72.S1.3013, which is said to be the newest version of Android.
This is great news for other GPE smartphones like Samsung Galaxy S4, HTC One, HTC One (M8), Motorola Moto G and LG G Pad 8.3, which might also get the 4.4.3 update in the coming days.
?
No 4.4.3 is not out yet. Sprint removed 4.4.3 release date from their site. Google haven't revealed any information but the update is coming-soon(hopefully) NOT EVEN nexus device has 4.4.3 SO check facts
W
am I the only one getting tired of all these Google updates? not to mention the installed apps which need updates every month Mxm!
D
Z2f (Z2 mini) will be announced in Japan in a few days.