Conclusion
You may have noticed that one of the pages that's traditionally part of a long-term review is missing. That's not a mistake, we didn't forget to write up our 'Frustrations, niggles, annoyances'. It's just that all of our peeves have been covered in the respective areas which they affect - the placement of the fingerprint sensor in the Design section, for example. And truth be told, there aren't a lot of things that have frustrated us about the Xperia XZ2 while we've used it.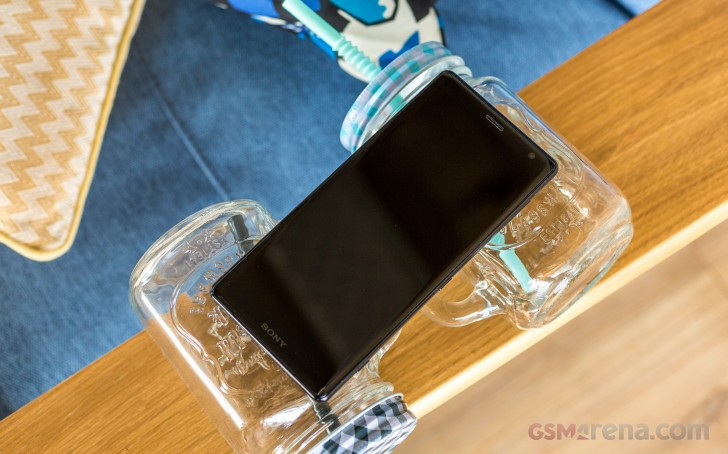 Don't take that to mean that this is a perfect smartphone since such a thing doesn't and will never exist. Everyone has specific things they're looking for in a handset, and it's still impossible to create one product that checks all of the boxes.
The Xperia XZ2 brings to the table a pleasant software experience that looks a lot like stock Android (if you can define what you see on a Pixel as such), and thankfully functions the same way too. Sony didn't mess with any inherent mechanisms present in the OS, it just gives you more options than Google in certain areas and preinstalls a bunch of apps, its own and some from third parties. The UI design is not identical to Google's, but it's close enough that we're guessing some people won't even notice the minute differences.
On the other hand, Sony certainly deserves to be commended for how smooth the XZ2's software feels in operation, and we wish more companies churning out Android handsets would take note. Performance is excellent, as it should be when you pick a top of the line device.
Battery life is great too, much better than what you'd think it would be going by just the cell's capacity. The XZ2 has a very good screen, but it's not the highest-res around nor is it using OLED technology. Numbers chasers will hate the former fact, while people in love with inky blacks won't appreciate the latter.
For the first time, Sony has created a flagship smartphone that can have its fingerprint sensor working in the US too, but unfortunately, it chose to put it in the wrong place. You will often confuse the camera lens for the scanner, even weeks into owning the phone. It's just a given. How much this will annoy you depends on your own tolerance for such things, of course.
The XZ2 has a good camera with an interesting gimmick in the super slow-mo video capture, but despite Sony's prowess at creating camera hardware used by a lot of its competitors, and we're glad that for the first time in a while a Sony phone (most often than not) matches the iPhones, Galaxies, and Pixels out there.
Ultimately, the Xperia XZ2 is a very good phone that's held back by some weird ergonomics, looks that are still behind the times, and a camera performance that leaves a bit to be desired: definitely a Sony, then.