Google has dropped the price of the Sony Z Ultra Google Play edition. The phone was launched at $649 back in December last year and is now available at $449, a solid $200 drop in just four months.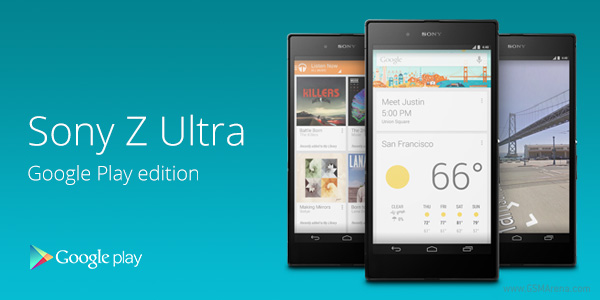 As you may be aware, the Sony Z Ultra Google Play edition is a variant of the Xperia Z Ultra sold by Sony but comes with stock Android instead. It also has a humongous 6.4-inch, 1920x1080 display, quad-core Snapdragon 800, 2GB RAM, 16GB storage space with microSD support, 8 megapixel camera, 3,050mAh battery, waterproof design and Android 4.4.2 KitKat with the promise of quick updates.
For the kind of hardware you are getting, if you don't mind the rather large size of the device, the new price makes it a pretty good deal.
S
I will give 50 marks for this hand set comparing Xperia Z3 compact...
A
Super Super Super!!! Bravo@@@
z
its a superb phone from google and sony a nice combination