Sony's 38MP IMX607 sensor specs leak, could end up in the Huawei P30 Pro
A Weibo user, who appears to be all-knowing about camera sensors and has been leaking white papers for quite some time now, recently published some details about an upcoming Sony sensor - the IMX607. It's also believed to be the main sensor for the future Huawei P30 Pro.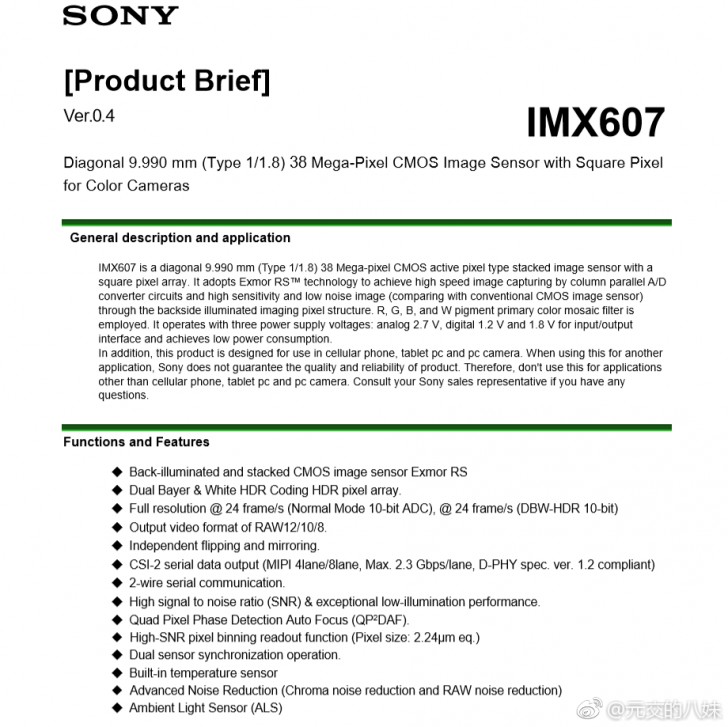 The 38MP 1/1.8" IMX607 sensor takes a similar approach as the IMX600 found in this year's Huawei P20 Pro but adds something special into the mix - an array of white pixels in addition to the RGB ones. Instead of using a Quad Bayer technology, the sensor relies on Dual Bayer with a white HDR Coding array.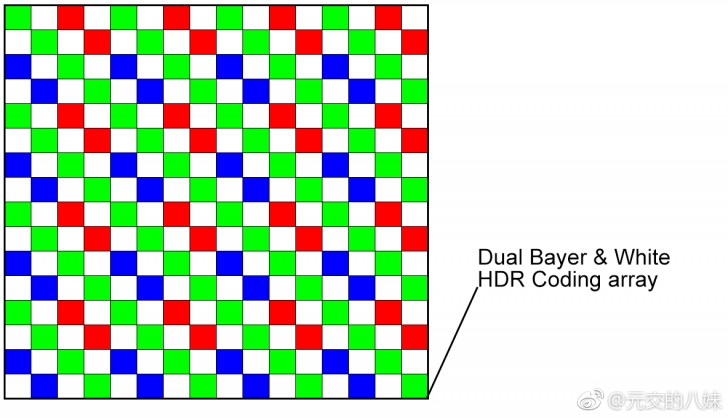 Just for the record, the current Sony IMX600 in the P20 Pro and the Mate 20 Pro uses two of the color pixels for long exposure and two for short exposure, alter combining them for improved dynamic range. The new arrangement will do something along these lines - same, but different.

Supposedly, this will allow the camera to use the white pixels to capture more light, achieve better sharpness and detail without the need of an additional black and white sensor. In theory, this should also help with night time photography. And for faster and better autofocus, Sony has upped its game with a Quad Pixel Phase Detection Auto Focus (QPDAF).
Other specs include high-SNR (signal-to-noise ratio) for impressive low-light performance, chroma noise reduction, and built-in temperature and ambient light sensors. Moreover, the white paper explicitly says that the sensor has been specially designed for night time photography and has a native ISO of 50/500/5000.
It's still too early to tell if these documents are legit and if the sensor will end up in Huawei's next flagship so keep an eye on the news section.
Source (in Chinese)
T
I am still trying to figure this out. While it will have 1/4th the details of a 36MP sensor, it will have way more light and way less detail loss due to issues with low light and Bayer pattern limitations. In the end it will probably land up to be as...
S
Well... I prefer real colours on daylight photos... So i prefer my old xz1 than my p20 pro... On night p20 pro is better but on videos p20 pro looks like shit... For daylight i use my xz1 with open camera for top hdr photos and sony camera for 1080p ...
T
With a QuadBayer pixel array and 38MP, the final photo size will be less than 10MP. I am not sure why Sony isn't making 48MP sensors in sizes of 1/1.5 over with the Quad pixel array. That could result in some amazing photos. On second thoughts ...