Sony's invite for its IFA event on September 1 teases many new devices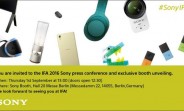 Sony has first revealed the date of its IFA press conference last month, and today it's finally started sending out invites for the September 1 event. They look exactly like the one pictured below, and reveal that Sony is pretty ambitious about this whole thing, possibly launching many different product types on that occasion.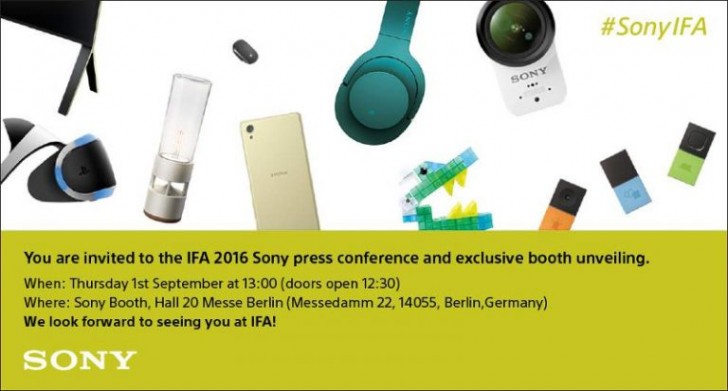 There's a phone in the image, which means we might have to expect a new Xperia device. The one depicted here looks nothing like the oft-leaked Xperia XR, though. Then again, it wouldn't make sense for Sony to show us the new handset's back in the invite, basically spoiling its own reveal. And since there haven't recently been many rumors about another new Sony phone except the XR, we assume it's the one becoming official on September 1.
Alongside it Sony looks set to showcase the PlayStation VR once more, a pair of headphones, a Bluetooth headset, a camera of some sort, a new TV, and some other things too - even if we can't necessarily identify them all by this picture alone.
?
No thanks,,, I stick with SONY Flagships.
?
If so why are you wasting time on Sony Feeds. Hehe
D
No it's not... I have a GS7 Edge. It was my wife's phone... And now she bought a GS7 flat.
ADVERTISEMENTS