Sony released its earnings report for the Q1 period (January – March) and the results are far from favorable. The storied Japanese manufacturer managed to ship just 400,000 smartphones during this timeframe, its lowest figure in recent memory. Q1 shipments in particular are down by 64% compared to the same period last year, marking the largest dip in this category. The last time the company saw positive yearly growth from its Xperia line was back in Q2 2017.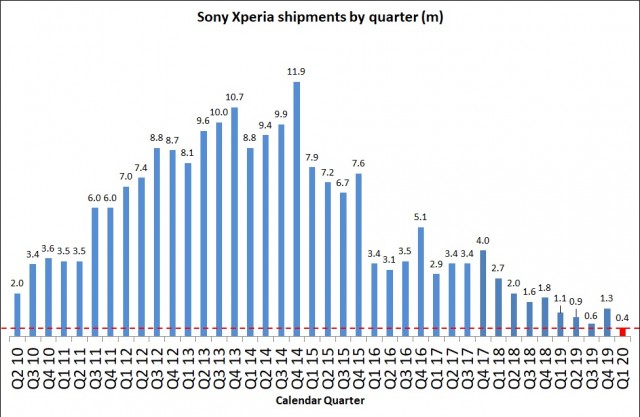 The new report also gives us more insight into the company's performance from the 2019 fiscal year where Sony managed to ship just 3.2 million Xperia smartphones. For reference, the 2018 fiscal year saw 6.5 million shipments for Sony smartphones. Judging by the past performance, the Xperia line's shipments are following a steep decline in the past three years and it really needs its new lineup to do better if it is to retain relevancy in the market.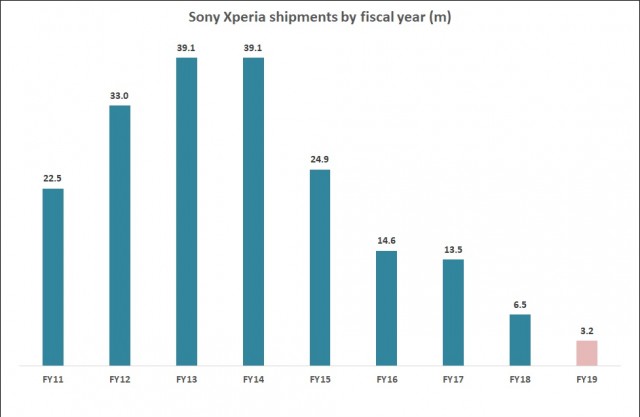 Sony is fully committed to keeping its smartphone business alive with the Xperia 1 II and Xperia 10 II which are scheduled to arrive in June. The company also confirmed that its smartphone manufacturing plants in China and Thailand are operating under normal conditions but some of its component suppliers in Malaysia and the Philippines are facing delays that may in turn slow down some of its future products.
?
I was a Sony fan But their phones are over priced and less diversity . If they want to compete in this market they should reduce their price otherwise day by day they will lose their market.
L
Sony phones are overpriced and underspecc'ed. And aftersales service is terrible. Only the most hardcore Sony fans would continue to buy Xperia phones. I love Sony the company and its other products and services. But I don't want an Xperia phone...
E
My last 3 phones are Sony. I have used Sony since 2012, from the first model it sold with Sony brand instead of Sony Ericsson. Last week I switched to LG v40 due to high price of Xperia 1 and I regret a lot. I am trying to get back to Sony now. Sony ...
ADVERTISEMENTS