Sony's smartphone shipments for Q1 FY2017 stood at 3.4 million, profits up
Sony has revealed its financial results for the first quarter of financial year 2017, and it's largely good news. Total smartphone shipments stood at 3.4 million, which is up from the 3.1 million figure the company reported in the same period last year.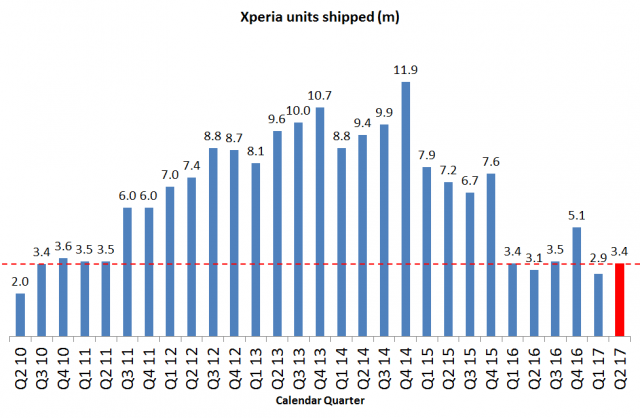 Although mobile revenues were down (which the company says was due to "change in product mix of smartphones"), operating income shot up significantly to JPY 3.6 billion. Sony attributes that to reduction in operating costs and R&D expenses.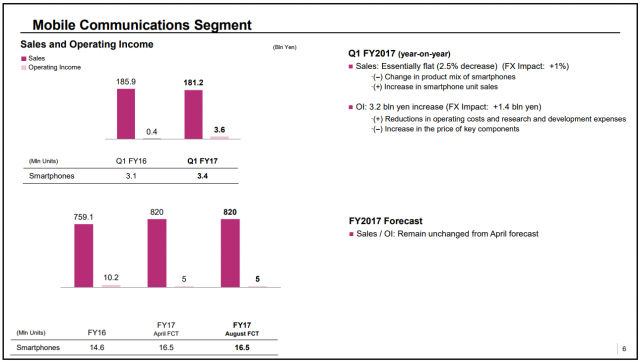 Overall, revenues were up 15%, and operating income also stood 3 times higher than the same quarter of 2016. The Japanese company is targeting to ship a total of 16.5 million smartphones this year.
?
You are compare with Sony mid range to Xiaomi. When it come to Sony flagship, your Xiaomi is nothing to compare, Xiaomi spec is high but it technology is so so, only Sony can provide the high spec and great tech and it design is better than Xiaomi or...
D
Sure, but Xiaomi also targets everyone with their aggressive pricing for the spec. A lay person given the option to buy a cheaper xiaomi with better spec than a more expensive Sony with lower spec will more likely to buy a xiaomi. Only people who a...
D
Fans who are not loyal are not fans to begin with, yet you want Sony to target these people? With What? Sony just cannot compete with cheap Xiaomi. Yet we see Sony making a profit, selling higher margin handsets, thus their strategy is working.